Losing a parent is every child's worst nightmare. But losing both at a very young age is unthinkable. That is a cruel reality for four brothers from Sheikhupura, who have been left to fend for themselves since the death of their mother and father.
Faizan, Usman, Noman, and Rashid are four brothers. Their parents have passed away and now they are struggling to make ends meet. During this difficult time, Usman, a ninth-grade student is looking for a job. However, he says he cannot find any because he is under 18 years old.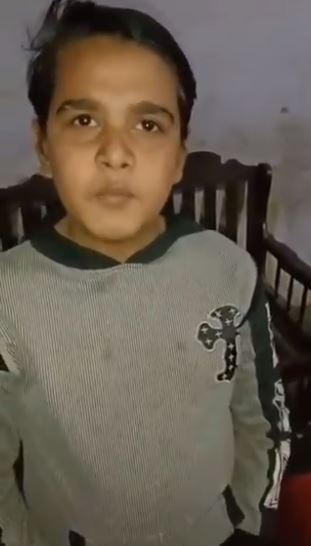 Taking to Twitter, a user shared a video and wrote, "Today I witnessed how bitter life can be after I visited these four brothers whose parents have passed away. They live in one room and the oldest brother is only 14 years old. There is nobody to provide them with wages even."
"They cook food themselves and also clean the house themselves. They continue to face all the challenges," he added. This orphan child who hardly has anything to eat but offers his guest tea. If you think life is hard, think again.
Earlier today, the user once again tweeted regarding these kids. Keeping us updated with their wellbeing, he wrote, "Yesterday, a kind hearted man took these kids to a park, and the kids said that they have never had so much fun and happiness in their lives before."
In addition to this, he wrote, "These kids have little joys in their lives. But they are now overwhelmed with fear by suddenly seeing DSNG vans, media, and crowd. And now their chacha (paternal uncle) uncles says that they are bringing shame by taking help from people."
People are doubting the intentions of their uncle
One Twitter user said that their uncle's temper does not seem right and the the kids are very young, and their supervision is very crucial as they can hardly tell the right from wrong.
Another user wrote, "Please save these children from their uncle. He will not let them have a bright future. He will even take advantage of the help they receive."
Meanwhile, many offered to help the kids
As it appears, the Pakistan Bait-ul-Mal team has reached the children's home. In addition to this, a case of financial assistance has been prepared. They have also made an offer for children's education. However, the Managing Director of the Bait-ul-Mal team tweeted that their uncle has refused the offer. Can you imagine?
To this, the user who originally reached out to these kids first and shared their video on social media responded, "Sir, please don't leave these kids to their uncle. He abuses these kids and can never think of their welfare…"
Life is certainly not a bed of roses. Last year, a video of 10-year-old Zahid selling samosas outside a local hospital in Karachi's F.B. Area went viral.
Read More: So You Think, Your Life Is Tough – This 13-Year-Old Boy Is Doing 2 Jobs For 6 Years To Help Family!
What do you think of this story? Let us know in the comments section below.