Last week, the internet went on fire after Ali Rehman's leaked video started trending on different social media platforms and everyone lost their cool seeing him lash out on McDonald's counter staff.
We saw the internet buzzing with funny memes, highly aggressive tweets to media channels, and lengthy coverage stories about the incident. What was common among all of these was the curiosity about the secret reason for which Ali Rehman lost his temper.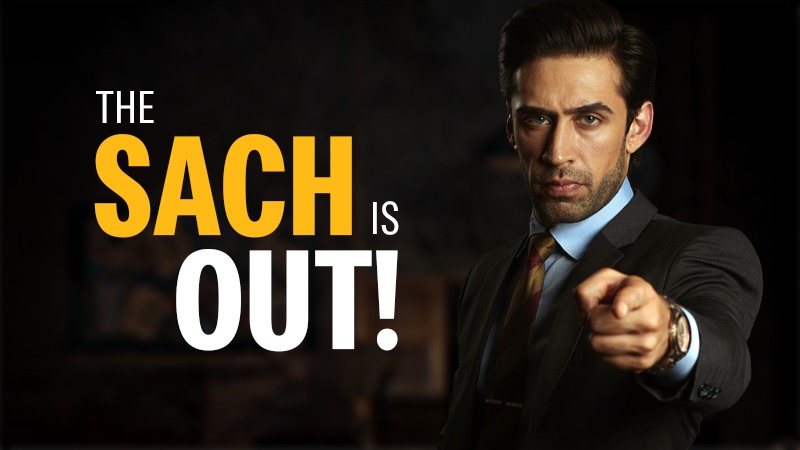 Well, the next day we saw McDonald's releasing a hilarious behind-the-scenes video to clear the air, leaving us all in anticipation once again:
We had a great time working with @alirehmankhan for one of our upcoming campaigns. Here is an exclusive sneak peak of some behind the scene videos. We are excited to launch the campaign & share with everyone soon 😉#BigNews #ComingSoon #AliRehman #AliRehmanLeakedVideo #BTS pic.twitter.com/GbdsQyxmng

— McDonald's Pakistan (@McDonaldsPK) November 24, 2019
The campaign has finally unveiled and we are simply awestruck with the flawless acting of Ali Rehman and other cast members.
The SACH is out now and it's quite tempting. What do you say #AliRehman? Order NOW to believe it: https://bit.ly/2OspxT6#YeSuchHai

Gepostet von McDonald's am Mittwoch, 27. November 2019
The TVC breaks the big news of the new unbelievable price of McDonald's favorite burger meals consisting of Spicy McCrispy and McChicken now available for Rs. 450/- each.
The news is certainly HUGE for all the foodies and McDonald's lovers. The best part is that this isn't a limited time offer and is here to stay for a while. So when are you ordering this exciting deal? Tell us what you think about the campaign.