Disclaimer*: The articles shared under 'Your Voice' section are sent to us by contributors and we neither confirm nor deny the authenticity of any facts stated below. Parhlo will not be liable for any false, inaccurate, inappropriate or incomplete information presented on the website. Read our disclaimer.
What good is it to be all dressed up trim and tidy for work, only to be stepping out of your car outside your office, landing yourself in a pile of garbage that smells way ghastlier than the perfume you are wearing? As usual I woke up after the night's sudden rainfall in the morning as the sun was hidden in the clouds and it was a rather cooler morning than it had been all summer. I stood at my window to take in a deep breath of fresh air but was rather taken aback by the stench of garbage rotting that had mixed in the air.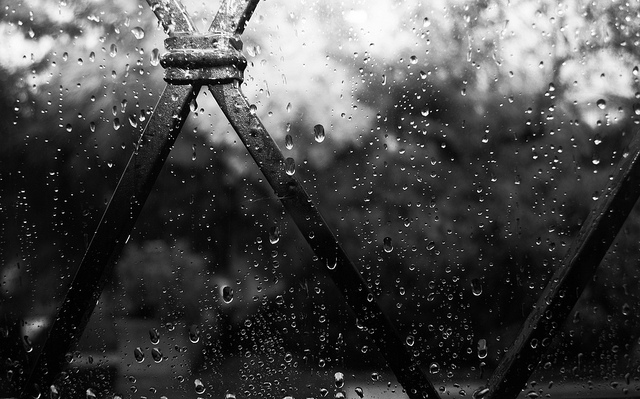 This is a familiar stench all across city since last Wednesday's rain. The sights of garbage piles almost on every next stop in the city are immensely irritating. In other cities, people enjoy rain and the weather afterwards. Karachi is a city where almost everything including rainfall is becoming a challenge to overcome. It takes two to destroy a city and if we don't stop the people from polluting the neighborhoods and throwing their garbage out in the open, then we also shouldn't blame the authorities to not have done any cleaning efforts in the city prior or after the rain. The piles of garbage are really becoming prominent after recent rainfall in Karachi.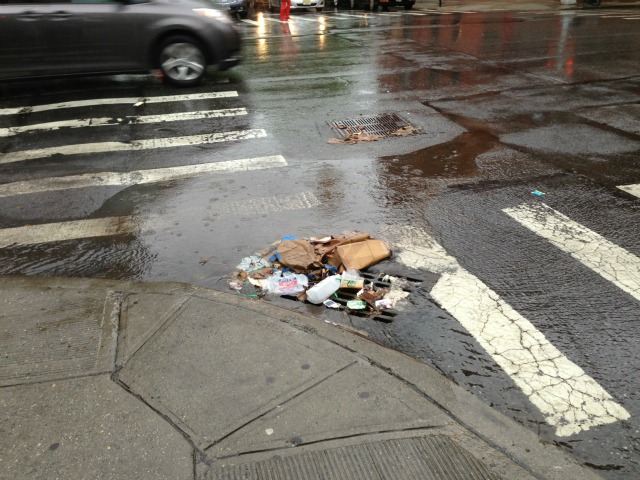 No wonder the piles of garbage on every corner and every street in the city particularly in busiest areas of Karachi such as I I Chundrigar road, Garden, Gulshan e Iqbal, Gulistan e Johar, Nazimabad and F B Area, are created by the people themselves who throw away the garbage in the open rather than using trash bins or the dumping sites in their neighborhoods. Even posh areas of Frere Town and Clifton have been noticed to be having trash piles. It is an attitude problem among the people that might lead to health havoc in the city. It is the casualty with which people treat their trash. From throwing out wrappers and plastic bottles to large plastic shopping bags full of the day's trash, the people are just bent on getting rid of garbage instead of getting it in the right place.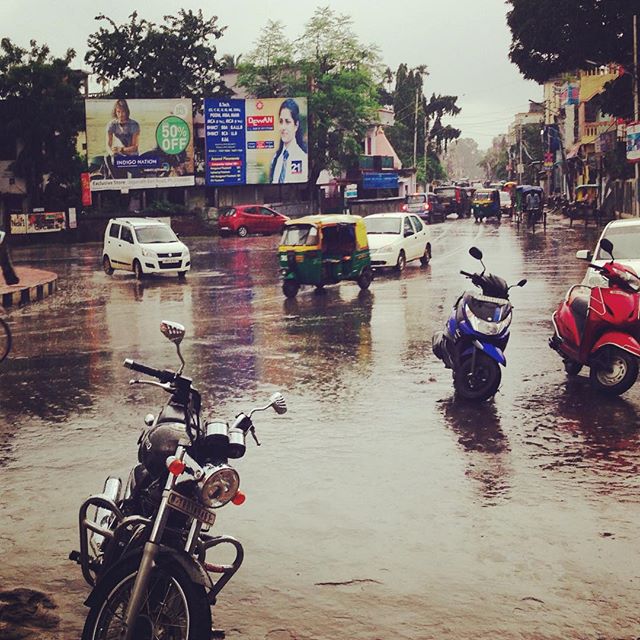 As a simple example, in my own area of Buffer zone North Nazimabad where despite the presence of a dumping site from which municipality trucks collect garbage, the cleaner who comes to collect trash from households every morning dumps all the trash on the sideway of the main road. Sadly, not one person questions him for this crime. A few who tried to do so were simply given the excuse that the dumping site is quite a distance to go to. It is a similar story in many parts of this city and neighborhoods where there is no system of a sweeper who comes and collects trash, the plight stretches to the depth that idle garbage lies outside the very houses people live in. Where there are flats, trash in polythene bags come skydiving from the apartments and as it crashes the ground, the entire trash is spoiled on the roadside. Bringing in the already efficient authorities in the picture now, there is hardly any effort for waste collection by the local municipalities. This keeps garbage lying and rotting while further garbage is added to it. The city is being brought to a chaos and the complacent and casual attitude of people is the biggest contributor to it. The lying garbage that is already resulting in viral diseases across the city can get as serious as a plague. If only people were to become sensible enough to use a trash bin and careful about the way they treat their trash, things can be really different. In all sophisticated communities across the world, people make an extra effort to keep their streets clean and tidy and prevent any throwing of trash. The cause of it is not any philanthropy but just so that their environment is healthy and so are they. Now here is a thought point. In the already inflation struck economy as ours where incomes are slimming down, would you rather spend extra money on medical care or save yourself some.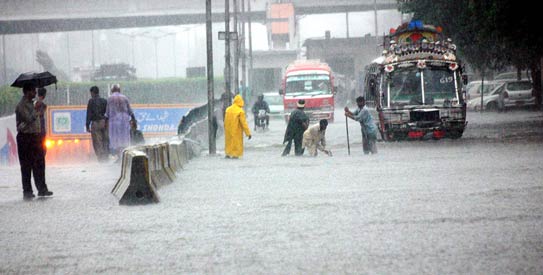 This change we seek can come with an alteration of what one has to do. For a simple example consider this. Since childhood we are taught to "throw" trash in a dustbin and where we don't find one, we resort to the throwing part. Rather if we were taught to place it in a trash bin, in the absence of one, we would refrain ourselves from "placing" some trash out in the open because out in the open there is no place itself. Teaching and telling things in a different manner really affects habits and here is a habit we need to change. The moment we start dealing with our trash, instead of throwing it away, things can be really different. For a start, we may do so by investing in a trash bin. Our city is the largest city of this country by area and population as well as economy. Shouldn't we be largest by character as well? We can all do it ourselves and encourage our family and friends as well that  we all need to place our trash properly rather than throwing it out in the open. Ask yourself. How would you look in a selfie all nicely dressed in your favorite designer brand and posing in a cool manner while the background of the picture is contributed by a pile of trash?