Robert Ladd, Texas death row prisoner was executed for the killing a 38-year-old woman about twenty years ago while he was on parole for committing three murders years earlier.
The 57 year old Robert Ladd was given a lethal injection after the supreme court of the United States rejected all arguments that he was mentally challenged and ineligible for the death penalty.
The supreme court of the United States also rejected an appeal in which the attorney of Robert Ladd challenged whether the pentobarbital Texas uses in executions is effective enough to not cause unlawful pain and agony.
Robert Ladd was executed on account of the murder he committed in 1996 of Vicki Ann Garner, by strangling and beating her with a hammer.  Her legs and arms were tied, bedding was placed between her legs and she was set on fire at her residence.
Robert Ladd addressed the sister of Vicki Ann Garner, by her name, saying that he was 'really really sorry'.
He added: 'I really, really hope and pray you don't have hatred in your heart.  A revenge death won't get you anything.' He hoped that Garner's sister finds peace.
After that Robert Ladd said to the warden: 'Let's ride.'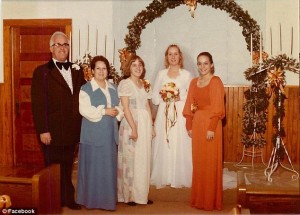 Robert Ladd said: 'Stings my arm, man!' as the drug took effect. Robert Ladd began taking deep breaths, and then started snoring. Later, his snores became breaths, and slowly and gradually he passed away.
Robert Ladd was pronounced dead 27 minutes after the drug was injected (7.02 pm).
Garner's sister, Teresa Garner Wooten, said that it has been a long time coming.
Teresa Garner Wooten said: 'I did not think, 18-plus years ago, that I would still be fighting for justice for her.' She also said that she had forgiven the killer of her sister.
A senior staff lawyer with the American Civil Liberties Union Capital Punishment Project, Brian Stull, told the high court:  'Ladd's deficits are well documented, debilitating and significant.'
Right after Robert Ladd's execution a press release was distributed saying that his death 'is yet another example of how capital punishment routinely defies the rule of law and human decency.'
Robert Ladd's attorney cited a psychiatrist's findings in 1970 that Robert Ladd, then a 13-year-old and under the custody of the Texas Youth Commission, had an IQ of 67.
Courts have accepted scientific researched that consider an IQ of 70 a threshold for mental impairment. Robert Ladd also was a claimant in a lawsuit inquiring the 'quality and viability' of Texas' supply of its execution drug, pentobarbital. The Office of Texas Attorney General called the challenge 'nothing more than rank speculation.'