Steve Smith praises two key players of Pakistan Babar and Shaheen Afridi from the visiting side in the late-year test series. Pakistan will take a trip to Australia for the test series against the Aussies.
The Australian side visited Pakistan last year and demolished the host in the test series. And to take the revenge the Pakistan cricket team will visit Australia for the Benaud-Qadir Trophy.
The three Tests – part of the third World Test Championship cycle – will be played at Perth, Melbourne, and Sydney in December and January.
But before the series, Vice-Captain of Australian cricket team Steve Smith once again expressed his admiration for Pakistan's two key players' skipper Babar Azam and Shaheen Shah Afridi.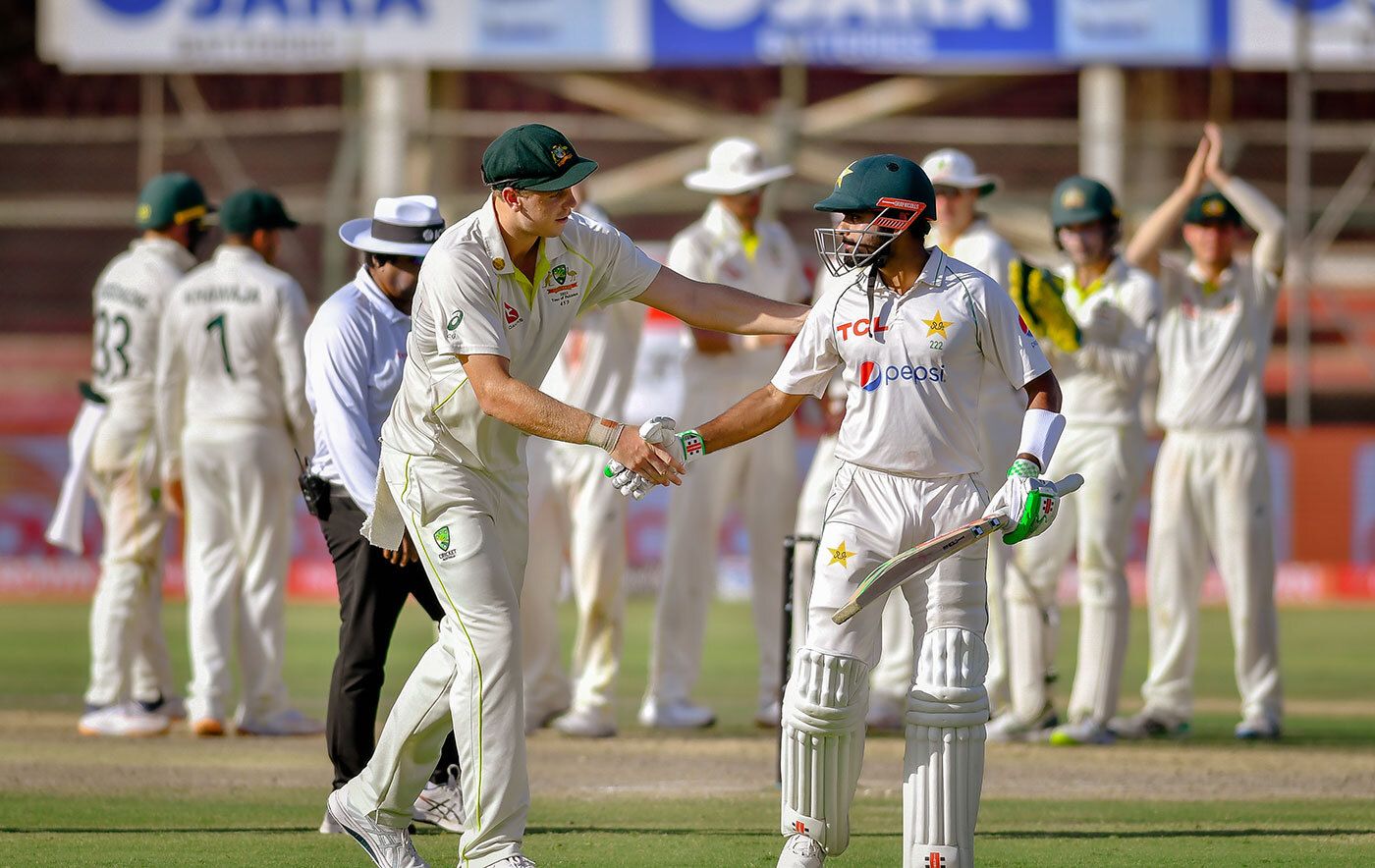 We all have seen in the home test how Babar Azam troubled Australian bowlers even Pat Cummins agreed that they were hoping not to bowl the skipper.
And Shaheen of course delivered some great spells, especially that in-swing clean bowled to David Warner.
Smith has always loved visiting Pakistan, he even showed his interest to be part of PSL soon.
Steve Smith Praises Two Pakistani Players
In a video released by Cricket Australia (CA) in which Steve Smith openly admitted that he admires Babar and Shaheen for their talent. He even claimed that they both will be a big threat to our team in the test series.
Their skills are unmatchable and the way Babar chasing records he's unstoppable right now. No doubt, Babar Azam who won the ICC ODI Player of The Year award two times in a row is a big wall for every bowler out there.
"Babar Azam is a wonderful player. In the last few years, he's gotten better and better. He's someone we have to look out for. He's dangerous, he makes big scores and he usually does it at a pretty good pace as well," Smith said.
Babar Azam last month scored the fastest 5000 runs in ODI by any player in the world.
Swing it Back, Steve Smith
Meanwhile, he also praised Shaheen young pacer of the national team. He acknowledged his ability and highlighted his strength of moving the ball back into the right-handers as a significant weapon in his arsenal.
"Shaheen Shah Afridi, he came out here last series. Since then, he's gotten better and better. The ability to swing it back is a big key for him so he's certainly one we'll have to look out for this year," he added.
Shaheen Shah Afridi's bowling attack is unplayable, even in 2021 ICC announced the T20 World Cup play of the tournament, in which Shaheen sent Rohit and KL Rahul in his initial overs.
Schedule of Test Series Between Australia and Pakistan
If you haven't seen the final schedule of the classic test series, then check out below:
1st Test – December 14-18: Perth Stadium
2nd Test – December 26-30: Melbourne Cricket Ground (MCG)
3rd Test – January 3-7: Sydney Cricket Ground (SCG)
Last year, Pakistan made history, the national side had beaten Australia in the ODI series after long 20 years.
See More: Asia Cup 2023
What do you think of the story? Tell us in the comments section below.