Coronavirus vaccinations are progressing rapidly in Pakistan, with the number of vaccinated citizens growing every day. As the nation grapples with a fourth wave of the virus, the government is stepping up its vaccination campaign.
Meanwhile, among the most common questions people ask is: How do I obtain a vaccination certificate as proof of vaccination?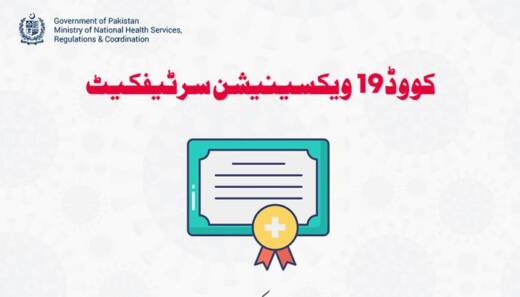 We have put together a simple step-by-step guide about the process to get a vaccination certificate online and what to do if something goes wrong. You can also download a certificate if you have only been partially vaccinated.
How do I apply for a certificate online?
Visit the National Immunisation Management System (NIMS) portal in order to apply for the COVID-19 vaccination certificate online. The certificate fee is Rs100. You can pay with your debit or credit card.
Step 1: Put in the details of your computerized national identity card (CNIC)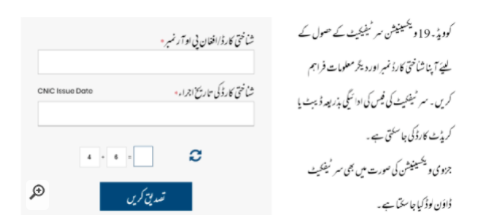 Step 2: Enter your CNIC & nationality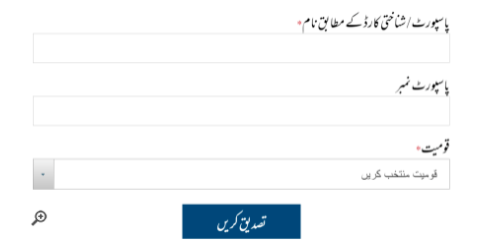 Step 3: Put in your payment details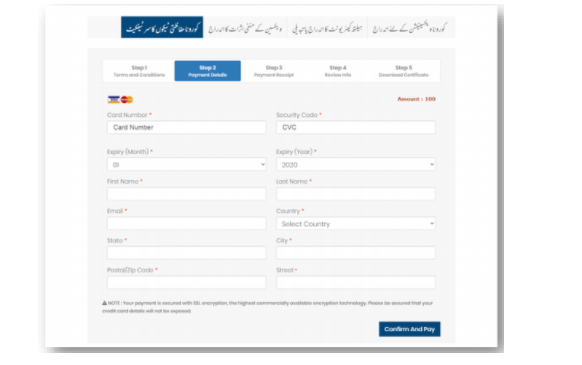 As soon as the amount has been paid, you can download a receipt. You can then verify your information, and you are done! You may now download the certificate.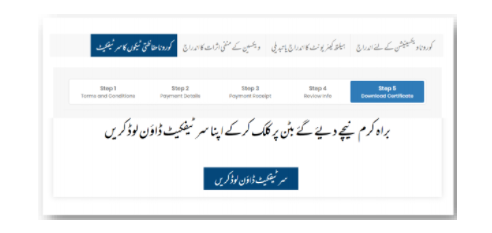 To reprint your vaccination certificate, visit the NIMS website and enter your details again. Rather than asking for further information in step 2, it will directly take you to the reprint option.
How do I modify the details?
It is possible to change certain information on your certificate, according to NIMS. This includes your name if you misspelled it, your passport number, or your nationality. You can do this by entering your information again.
Following that, you will be directed to the page where you can click on the "modify data on certificate" option and re-enter your details correctly. All the remaining steps are the same: enter your card details, pay Rs100, and download your certificate.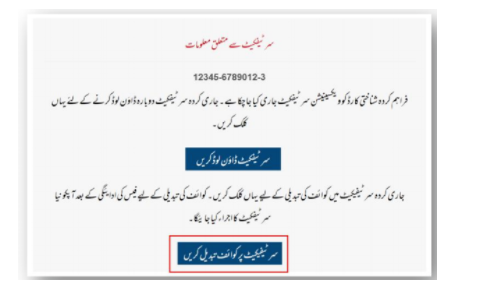 Here is a video guide:
As an alternative, you can also obtain your vaccination certificate from a National Database and Registration Authority (Nadra) office.
According to the National Command and Operation Centre (NCOC), a total of 31,929,581 doses of COVID-19 vaccines had been administered across Pakistan as of Monday, with 1,072,342 doses administered the very day.
Special Assistant to the Prime Minister on Health Dr. Faisal Sultan also congratulated "all who have made this happen".
Earlier on Sunday, Asad Umar, the NCOC head, had announced that "Pakistan has crossed 3 crores (30 million) vaccinations."
After the government announced sim blockage on unvaccinated citizens, long queues were observed outside Karachi Expo Centre and other venues for vaccination last week.
Read More: How To Get Vaccine In Pakistan? Things You Need To Know
What do you think of this story? Let us know in the comments section below.