A day after Indian armed forces claimed to have killed two suspected rebels and their "associates" in a gun battle in Indian-administered Kashmir, the families of at least three slain men say it was a "cold-blooded murder of innocent civilians" and are demanding their bodies be returned to them.
Police say the gun battle in Hyderpora locality in the region's main city of Srinagar began on Monday. They killed two suspected rebels and claimed two others – businessman Altaf Ahmad Bhat, and Mudasir Gul were killed in the crossfire.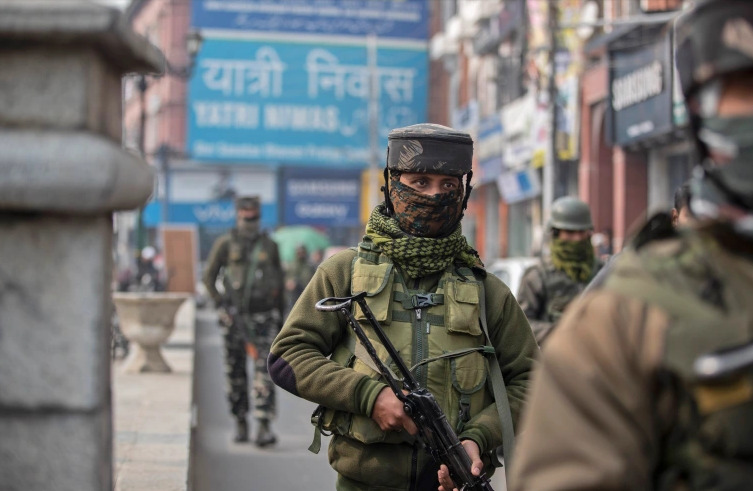 In a news conference on Tuesday, Vijay Kumar, inspector general of police in the disputed region, said that the two civilians were asked to locate rooms where the suspect rebels were allegedly hiding. He said the two men "knocked on the door but the militants did not answer".
"After a while, they knocked again and this time the militants opened the door and fired from a pistol," Kumar said. "Our people also fired in self-defence." He added that one of the two "terrorists" killed in the gunfight was a local named Amir Magray and another an unidentified Pakistani national.
Kumar claimed Bhat owned a cement shop in the shopping centre and had rented out three rooms to Gul. "Gul was running an unauthorised call centre there. He was a top terrorist associate. The terrorists used Altaf's building and we can also count it as a case of harbouring militants," he said.
Rather used as 'human shields'
Families of at least three of those killed and witnesses to the killings rejected the police claims. They alleged the two civilians were used as "human shields" during the gun battle.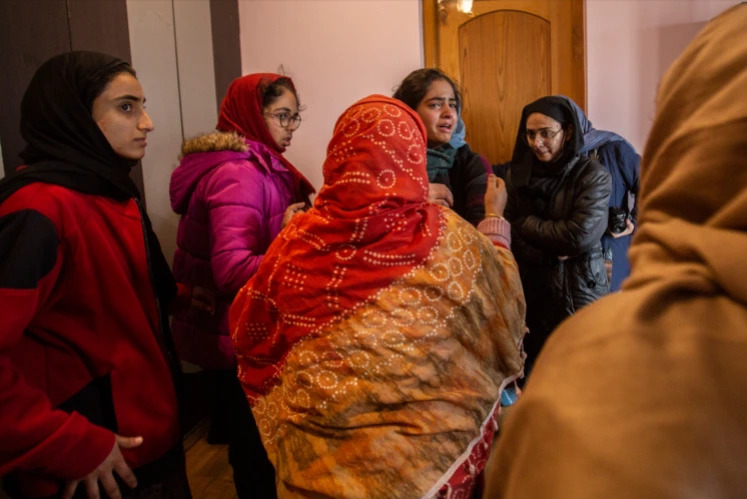 At Bhat's home in Srinagar's Barzulla locality, his two daughters – Noha, 15, and Naifa, 13 – remain in grief and shock. Their brother Ibaad, seven, is too young to comprehend the loss.
The Indian authorities refused to hand over the bodies to the families and buried them in a graveyard 80km away in Kupwara district along the border with Pakistan.
"We just want to give a dignified burial to our father," Noha told Al Jazeera. "And want his grave to be near our home. We are not even asking for justice. When we protested and asked a police official, 'Uncle, give my father's body', he laughed shamelessly. I froze and did not know how to respond. How could they kill our father, and bury him so away from us?"
The families of the victims have launched an indefinite sit-in in the city centre, braving the freezing weather to demand the return of the civilians' bodies.
India continues to violate human rights in IOK. Earlier, an Indian army officer killed three Kashmiris in a fake encounter for a reward of Rs20 lacs.
Story Courtesy: Al Jazeera
What do you think of this story? Let us know in the comments section below.