Sri Lanka has done it and conquered for what they have come for. Last night, Sri Lanka played like one team and dismantle the Pakistan team in every way possible.
Pakistani bowlers started the match in their own way and took early wickets. But Bhanuka Rajapaksa took the charge and led his team to set a desirable total.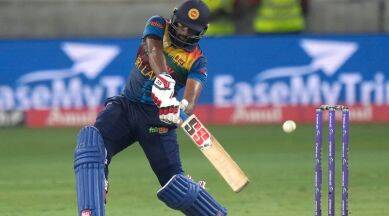 No one expected that the Pakistan cricket team would perform poorly and come up with the same result.
Sri Lanka outnumbered Pakistan in the finals
Pakistan won the toss and decided to bowl first. Naseem Shah began his spell and clean bowled Kusal Mendis in his first bowl. One after another Sri Lankan wickets fell down and it looked like Sri Lanka won't even cross 100.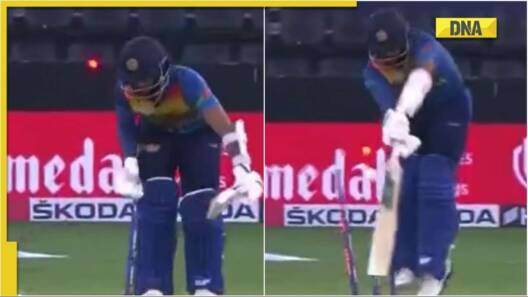 But then Rajapsaka came and he changed the whole game for his team. His two crucial catches were dropped and he gained more confidence to hit runs. That's what he did and led his side to set the final score of 170.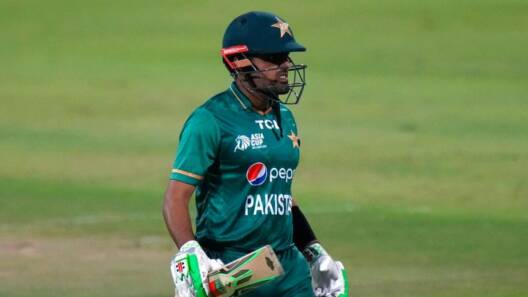 Babar Azam once again got out and scored only 5 runs. Rizwan looked like he played for himself as he scored 50 in 49 balls. Fakhar Zaman kept his disappointing performance streak and got out in the first ball.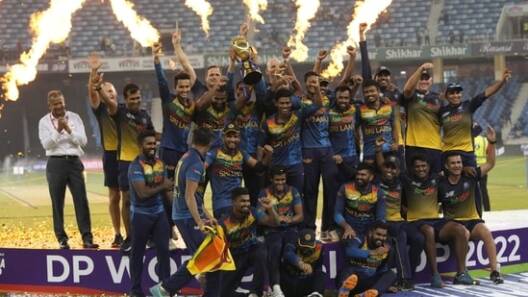 Sri Lankan bowlers bowled really well and led their team to lift the Asia cup for the sixth time. Sri Lanka was in rage mode ever since they took revenge from Bangladesh in a do-or-die group stage match.
They had beaten India with an amazing chase and that was the match when Sri Lanka booked their final ticket.
Dasun Shanaka reveals CSK inspired him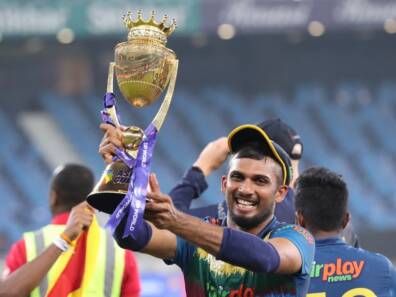 After a historic final win, Sri Lankan skipper Dasun Shanaka stated, "After that first loss, we had a serious discussion," Shanaka revealed. "We knew we had the talent, but it was about applying those in game scenarios and all the players stood up. It's the environment we created as a team and coaching staff that has paid off."
While at it, Shanaka also gave a message back to the fans. It seemed more like a plea. "Believe in our cricketers," he said. "A lot of bad things are going around. As cricketers, they too should enjoy their lives as well, not spreading bad things. They have private lives too. Keep believing, that is the key. As a captain, I give confidence to the players, [whatever] I can. I can't ask more than that."
Rajapaksa on his remarkable performance
"We always wanted to show the world – a couple of decades back, we had aggression on our side, and we wanted to create those moments [again] as a unit," Rajapaksa said after the win.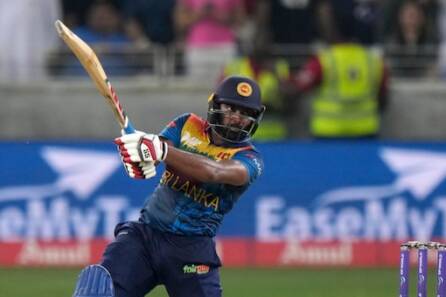 "Looking forward, we want to keep up this momentum ahead of the World Cup. With the crisis happening back home, this is a tough time for all the Sri Lankans, but hope we brought some smiles to the faces of our people. This is to the whole nation; they were waiting for this for so long."
Former Pakistani crickets criticize the team
After a disappointing performance by the Pakistan cricket team, some of the Pakistani players tweeted and criticized the team. Shoaib Malik who was dropped from the Asia Cup squad tweeted, "When will we come out from friendship, liking & disliking culture? Allah always helps the honest."
While most of the Twitterati are yet to understand the crux of this message, former Pakistan wicketkeeper-batter Kamran Akmal replied, saying, "Ustad G …don't be this much honest."
Shoaib Akhtar lashes out at Babar Azam, Mohammad Rizwan after Pakistan's Asia Cup final defeat. Taking to Twitter, he wrote, "That ends a nightmare tournament for Babar as a batter. Same disaster for Fakhar."
"This combination is not working. Pakistan has to look into a lot of things. Fakhar, Iftikhar, Khushdil all need to be looked into. And Rizwan, 50 off 50 is not going to work anymore. Doesn't benefit Pakistan. Hats off to Sri Lanka. What a team", he also added.
What do you think of the story? Tell us in the comments section below.