When it comes to trending, Pakistan is one of those countries where things get viral like a flue. Because youngsters and everyone wants to follow the trend.
Even if there's a new show coming on especially a Netflix one then gets ready because social media feed will cover that particular trending show.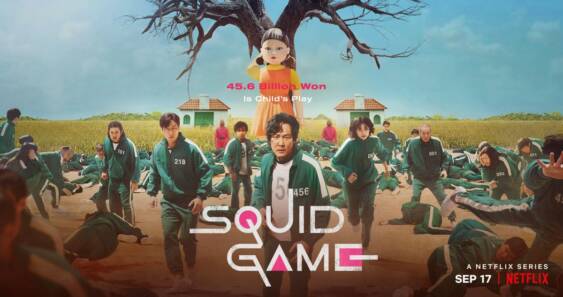 Just like it happened with Money Heist season 5 and now a Korean show "Squid Game" which took the first spot rapidly in Pakistan.
Squid Game is something new, that no one has ever seen before and relatable because it plays childhood games with the deadly combo.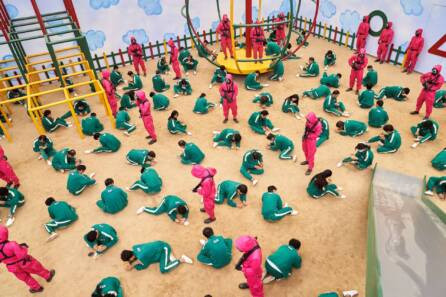 Squid Game has gained a large amount of fan base all over the world, but it's happy to see Squid Game trending rather than 'Sex Education.
Squid Game has become the most demanding show of Netflix now because the way it gained popularity and set trend it's unbelievable.
What Is Squid Game?- What Makes It Popular?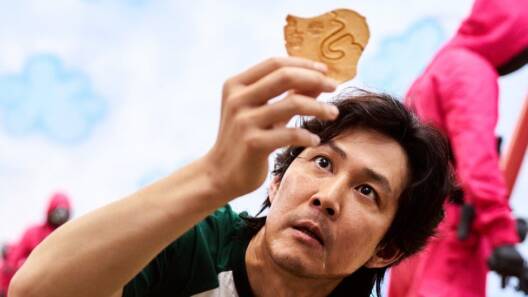 South Korean thrill drama Squid Game is sort of a battle royale experience in real life. You might have seen the Hunger Games, but Netflix's Squid Game is beyond that and it's killing it. Squid Game is a very popular kid's game in Korea and the way show-directed name purely fits in.
It's just the name Squid Game which was the kid's game, but now not anymore because in the show it's a tournament where around 456 individuals compete for 45.6 billion won.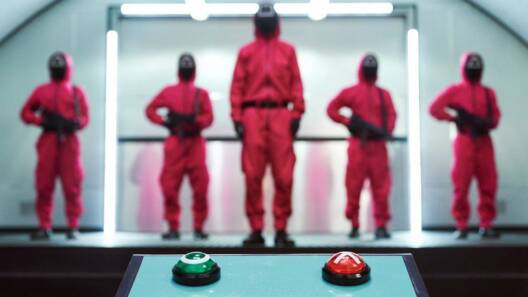 Now you think oh like that umm, but no it's deadly mysterious because once you start watching it you wouldn't know what's coming next.
The show is directed and written by Hwang Dong-hyuk. He tried to make this show as exceptional as he could. The nine-episode thrill and survival Korean Drama took the first spot in Pakistan as the trending show.
Squid Game Cast
Lee Jung-Jae – Seong Gi-Hun
Park Hae-Soo – Cho Sang-Woo
Jung Ho-Yeon – Kang Sae-Byeok
Tripathi Anupam – Abdul Ali
Oh Young-Soo – Oh Il-Nam
Wi Ha-Joon – Hwang Jun-Ho
Heo Sung-Tae – Jang Deok-Su
Kim Joo-Ryung – Han Mi-Nyeo
Lee Byung-Hun – In-Ho
Netflix's Biggest Show Ever-Squid Game?
It's been stated that it can be Netflix's biggest show ever and the interesting thing is it's a non-English Language show too.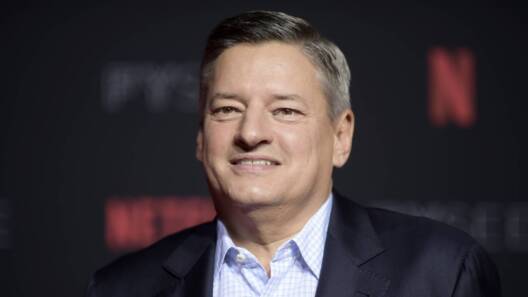 According to the CEO of Netflix, Ted Sarandos "Squid Game will be our biggest non-English language show in the world, for sure," "It's only been out for nine days, and it's a very good chance it's going to be our biggest show ever. It's enormously popular."
There's no doubt that Squid Game can surpass the previous foreign language hit shows like Money Heist too.
It's a big thing to secure the top spot in such a small period. That's not even done by Money Heist too and it's the first-ever Korean Drama to do that.
Squid Game's producer and director didn't disclose any further plans regarding season 2. Plus, if you haven't watched it, then you are missing a lot of drama, suspense and believe it or not it does play with your patience level too.
What do you think of the story? Tell us in the comments section below.