As in every single minute we hear about new technology has arrived, innovations taking place in a more advanced way and affecting our human lives. We do see some spy gadgets in movies as well, are these real or fictional?
To everyone, it's rubbish, like how someone can be monitored without even knowing about it. In movies, all of us have seen these monitoring, phone tapping, and other scenarios.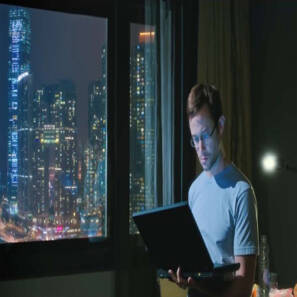 Snowden is the best example for it, as it can be seen in the movie how he over the laptop camera with black tape as he knew people are watching him.
In the movies, we have seen many of the smart gadgets, which have been tremendous in terms of everything.
The technology's development moved so rapidly higher in producing exclusive items and involved in the arms and weaponry as well.
That's why things we had seen in the movies are turning into reality and higher authorities are utilizing them to capture the terrorists.
TELEPHONE TAPPING (WIRETAPPING):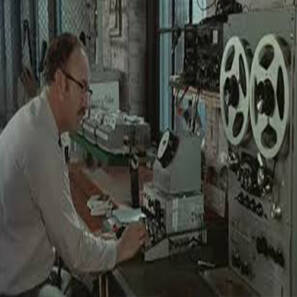 Telephone tapping is one of the oldest methods to track one of your suspicious. It's been using for ages and it's legit exists in real life. Lawful Interception is the alternate to wiretapping, that has been approved by the Government.
A hidden camera or say Spy Camera the most used gadget in movies we have ever seen it. It's one of the most amazing gadgets, it allows the investigators to fully monitor any suspect and no one would be able to find it. Tech advancement has managed to develop more reliable and micro cameras that helped agents in many cases.
Hidden cameras can be wireless or wired depends on the situation. But mostly now people go with wireless ones and that's effective
In other countries, Hidden cameras are using for the rightful purposes to capture the terrorists and take authentic info. But in Pakistan, a man got arrested for planning the hidden camera in the trial room.
That's the reality of Pakistan, that's why we are lacking in creating such outstanding gadgets for our arm fources and secret agencies.
Optimized & Equiped Cars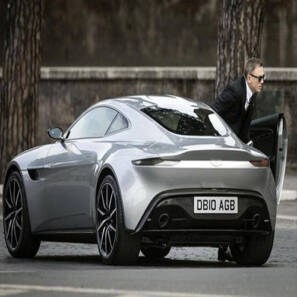 If you are a James Bond fan, you must have witnessed his luxurious highly equipped cars as well. Fully armed car, which caught everyone's eyes. People might think, is this spy gadget real or fictional?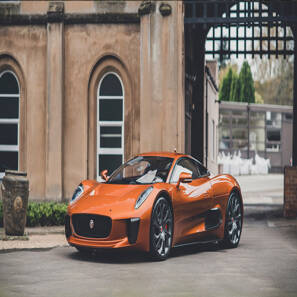 Such cars do exist in real life, in foreign countries it does and higher authorities are utilizing them. In real life, undercover cars featured these amazing things, Rear-mounted radar.
Night vision with pedestrian detection.
Automatic high-beam control.
Parental control.
GPS vehicle tracking.
Cameras.
Driver capability.
In-car Internet.
JAMMER:
Most of the people have seen how federal agencies jam other surveillances, need to scramble a cellular signal, and thereby render nearby cell phones' calling capabilities useless, so your evil-empire nemesis can't deliver his latest intelligence update to the homeland at the appointed hour?
The High Power Portable Jammer isn't covert, but it can scramble signals at distances of up to 60 feet away. The 3G Mini Cell Jammer (right, $199) promises to scramble cell signals for 3G, UMTS, CDMA, and GSM networks within a range of up to 32 feet.
ARIEL SNOOPING:
It looks like a prop from a Batman movie, but The Bat (left, not available in stores) is a functioning drone that carries microphones, shoots photos and video, and comes equipped with sensors for detecting poisonous gases and radiation.
Only 6 inches wide, it cost $10 million to develop at the University of Michigan. More down to earth (but still up in the air) is the Spy Kite, which lets you snap photos from heights of up to 80 feet and download them to your PC via USB.
SECRET AGENT SPY WATCHES: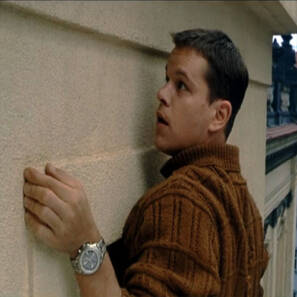 Watches play a vital role in all of the secret agent movies, whether it's Mission Impossible Saga or Bourne movie series, you might have seen their interaction with the watch which is not normal at all.
The watch that Montreal-based firm Division Furtive calls "James Bond-worthy" senses movement and only tells the time when you look at it.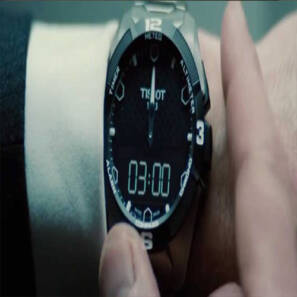 After 18 months of development, Type 46 by Division Furtive is ready. In contrast to traditional watch mechanics, Type 46 (and its cheaper predecessor Type 40) features two horizontal light systems that indicate the hour and the minutes.
An application controls the watch, it showcases the high-end technology and that's what amazes the consumers.
Using these light patterns, the watch sets itself. Taylor Welden has designed several spy watches with the minimialitic look.
The watch comes with 'spy tools' including a set of picklocks, a glass cutter, and a blade.
TEXT RECOVERY GADGET:
The iPhone Spy Stick is the holy grail of monitoring. This gadget will recover deleted data from iPhones including pictures, contacts, text messages, GPS locations, web history, and voice memos.
This professional-grade forensics tool looks like a typical USB flash drive so you can save your tracks as well.
If you're looking to get more info on your children or cheating spouse, there's no better way than the iPhone Spy Stick.
So, as the readers can see that all those spy gadgets which we normally see in movies are not fictional and really exist in real life. These gadgets are also available in Pakistan, but most American Agents use those most.
What do you think of the story? Tell us in the comments section below.