Remember the animated paintings that adorn the walls of Harry Potter's school? A new online tool promises to bring portraits of dead relatives to life. It also stirred a debate about the use of technology to impersonate people.
Genealogy company MyHeritage launched its "Deep Nostalgia" feature earlier this week. It allowed users to turn stills into short videos showing the person in the photograph smiling, winking, and nodding.
"Seeing our beloved ancestors' faces come to life … lets us imagine how they might have been in reality. It provides a profound new way of connecting to our family history," MyHeritage founder Gilad Japhet said in a statement.
The feature is developed with Israeli computer vision firm D-ID. Deep Nostalgia uses deep learning algorithms to animate images with facial expressions that were based on those of MyHeritage employees.
Some of the company's users took to Twitter to share the animated images of their deceased relatives. They also shared moving depictions of Albert Einstein and Ancient Egypt's lost Queen Nefertiti.
While most expressed amazement, others described the feature as "spooky" and said it raised ethical questions.
From chatbots to virtual reality, the tool is the latest innovation seeking to bring the dead to life through technology.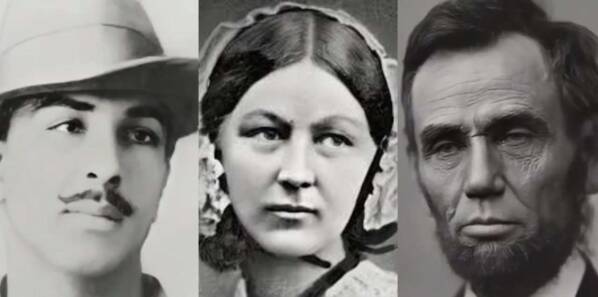 'Animating the past'
The trend has opened up all sorts of ethical and legal questions. Particularly around consent and the opportunity to blur reality by recreating a virtual doppelganger of the living.
Elaine Kasket a psychology professor at the University of Wolverhampton in Britain, said Deep Nostalgia was not necessarily "problematic". It, the professor added, sat "at the top of a slippery slope".
"When people start overwriting history or sort of animating the past … You wonder where that ends up," she said.
MyHeritage acknowledges on its website that the technology can be "a bit uncanny" and its use "controversial". But it said steps have been taken to prevent abuses.
"The Deep Nostalgia feature includes hard-coded animations that are intentional without any speech. Therefore cannot be used to fake any content or deliver any message," MyHeritage said in a statement.
Yet, images alone can convey meaning, said Faheem Hussain, a clinical assistant professor at Arizona State University's School.
"Imagine somebody took a picture of the Last Supper and Judas is now winking at Mary Magdalene – what kind of implications that can have," Hussain told the Thomson Reuters Foundation by phone.
Artificial Intelligence (AI) animations could make someone appear as if they were doing things they might not be happy about. It includes rolling their eyes or smiling at a funeral, he added.
MyHeritage said using photos of a living person without their consent was a breach of the company's terms and conditions. It added videos were clearly marked with AI symbols to differentiate them from authentic recordings.
"It is our ethical responsibility to mark such synthetic videos clearly and differentiate them from real videos," he said.
Also Read: Pakistan Is Getting Its Own Harry Potter Like Film Soon
What do you think of this story? Let us know in the comments section below.