Junoon is the band that everyone knows, every kid of that era is aware of Rock Pop Sufi music that this band introduced to the world. known for their controversial songs that spoke the truth, but after long success, Junoon split in half.
Salman Ahmed the guitarist famous all over the world, whose all-rounder and produced some iconic songs. Salman even played an important role with PM Imran Khan at the time of protest and his campaign.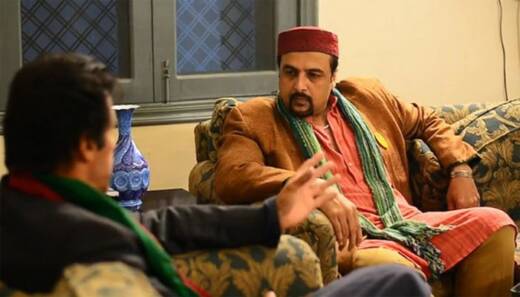 Recently when the pandemic hit the world badly, he was also the victim of it and faced a hard time.
He battled with the covid-19 bravely and recovered quickly. But as soon he recovered and came from the ashes he started working on his precious project.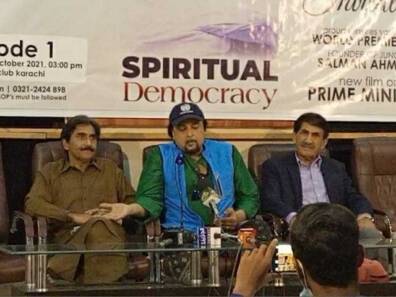 Docu-Series on PM Imran Khan, 'Spiritual Democracy' regarding the documentary Salman Ahmed shared main elements on what made him work on this project.
Salman Ahmed put some light on his upcoming Docu-Series on Pm Imran Khan
Salman Ahmed has always been a very close friend of Imran Khan and he admires him for what he has done. Talking to Express Tribune, Salman Ahmed said, "After my recovery from Covid-19, I immediately wanted to interview Khan because I saw how well Pakistan had coped during the first and second wave of Covid-19, compared to Iran, India, and Bangladesh."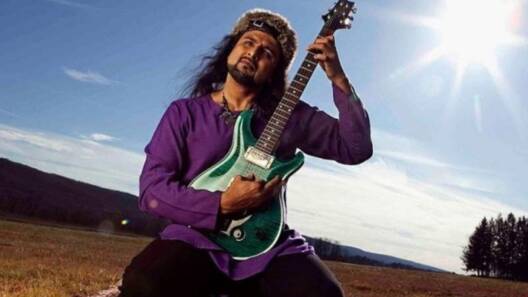 He further said, "As a UN ambassador and lecturer having spoken at Harvard and Yale, I have various students requesting me for material about Pakistan to study its cultural prowess. And while India has a plethora of cultural figures that can be studied, Pakistan's international image is tainted with allegations of breeding terrorists."
Through Spiritual Democracy "I want to tell the world that not every practicing Muslim is Osama Bin Laden. Some are like our PM."
Salman Ahmed recalled Old Times At Vital Signs
Salman Ahmed left Vital Signs to experiment with something that he's been grown up listening to western music. He wasn't interested in composing Dil Dil Pakistan everything and he wanted to have a new direction.

"All humans are affected by politics. Growing up in the States, I followed artists like John Lennon, who was a social activist-cum-artist. So, I never wanted to settle for quintessential pop songs like Hawa Hawa. But I was always outvoted in Vital Signs" he expressed his views.
At the time of Junoon, the band faced a ban on PTV "that was the only channel we had and it would always report 'positive news'. So, when Ehtasaab came out, we became traitors."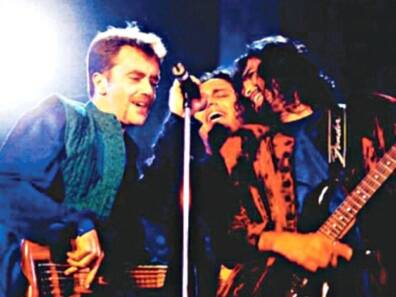 Looking at the previous era, Salman Ahmed believes this time things will change and create a better image in front of the world. "Being the captain, Imran Khan called me when a player from the team got injured. It was then, that I saw Khan's leadership, how he made everyone feel valued and as an integral part of one body. Fast forward to now, I still see the same qualities in him."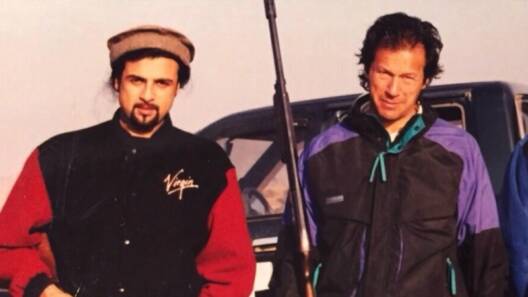 "As an overseas Pakistani, I know that people think we can't advocate for a leader without living under his governance. But while we can't speak about internal affairs, we can talk about how Pakistan looks from afar," he reserved. "For me, Pakistan is about its rich history, culture, and cricket.
But that's not the case for everyone. Overseas Pakistanis witness, first hand, the consequences of Pakistan's negative image. And since we remit around 31 billion dollars to Pakistan each year, I think it's only fair we get to participate in building its image."
The series' first episode was already released in earlier October 'Spiritual Democracy' "Back in the 90s, I read a lot of Allama Iqbal.
It's difficult to comprehend but that's where I first came across the term. Then 10 years ago, Imran Khan made a speech in which he mentioned how he had a vision of spiritual democracy and that stuck with me."
Junoon name came into my dream – Salman Ahmed
Salman also recalled the memory and shared the logic behind his former band name Junoon. "The name Junoon came to me in a dream. I left Vital Signs and naturally the best option was to go back to medicine.
But then I had a dream in which I saw an old man clad in all white. He grabbed me by the shoulders and shook me saying, 'you have Junoon in you.' It was then that I realized how badly I wanted to tell young people to follow their heart."
After a long break and controversies, Junoon reunited especially Ali Azmat and Salman Ahmed came together.
What do you think of the story? Tell us in the comments section below.