Getting festival greetings from your favorite people in the love always brings joy to your face, doesn't it? Well, the same happens for us football fans. Whenever a football player or a club we support acknowledges the presence of our festivities and remembers to make a wish on their social media profiles, it brings immense joy and happiness to us.
From Muslim players such as Paul Pogba to football clubs such as Arsenal and Manchester United, they remember to consider their Muslim following and stay connected to them on the basis of wishing the Muslims on multiple occasions.
Spanish league, however, did something different this time.
Known as one of the most competitive football leagues in the world, the Primera Division, commonly known as La Liga wished its Muslim followers Eid Mubarak in style.
La Liga is home to one of the top football clubs in the world – including Real Madrid, FC Barcelona and Atletico Madrid and various others.
La Liga's Facebook Account Wished Muslims Eid Mubarak and Made their Wish in Urdu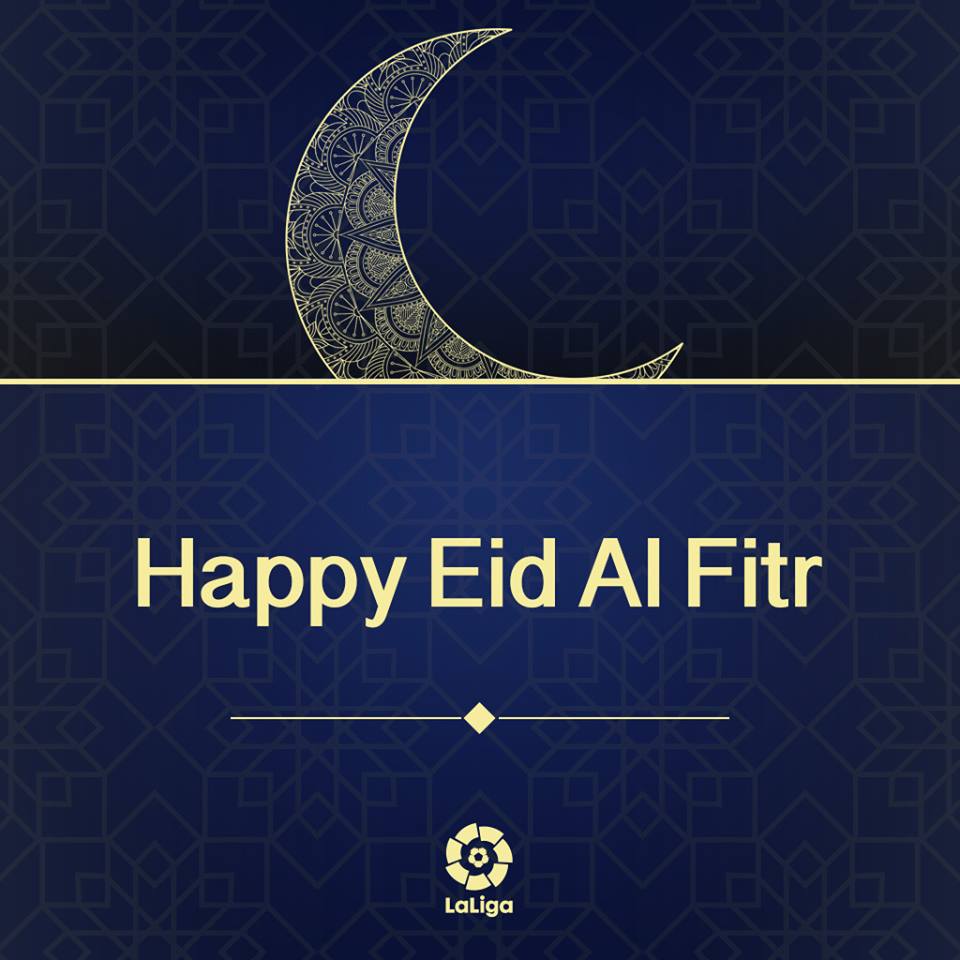 And Here's The Wish they Made:
#LaLiga ke taraf se aap sabko Eid al Fitr Mubarak. Allah aap sabko khub sehat aur khushali de. Insha Allah aap sabki harr khwaish puri ho ??
This made the fans surprised and happy at the same time: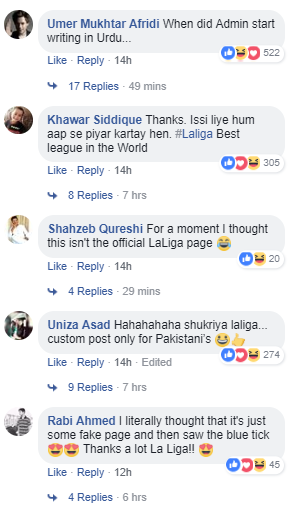 When someone close to us starts talking to us the way we do, it really means so close to the heart and for football fans, it is their favorite player, the club they support and the league they follow.
Thank you, La Liga. And khair mubarak to you as well. <3
Read Also: Coca-Cola Makes History: 15-Year-Old Pakistani Boy To Conduct The Coin Toss At The Historic FIFA World Cup 2018