Superintendent of Police SP Suhai Aziz Talpur also applied for 30 days leaves to show solidarity for fellow police officials in Sindh Police. Talpur is known for her leadership role in foiling the November 2018 terrorist attack against the Chinese consulate in Karachi.
Following the arrest of Capt (R) Safdar from his hotel earlier this week in Karachi, more than a dozen top police officials from the Sindh Police have applied for leave.
Two additional inspectors general, seven deputy inspectors general, six senior superintendents and three station house officers had submitted leave applications to Inspector General (IG) Police Mushtaq Mahar.
The Sindh Police officials said that they were forced to arrest Safdar. As a result, they have requested for leaves. Yaqoob Minhas, the police additional inspector-general in Sindh, wrote in a letter requesting two-months' leave.
"Police high command has not only been ridiculed and mishandled, but all ranks of Sindh police have been demoralized and shocked. In such stressful situation it is quite difficult for me to discharge my duty in a professional manner." read the October 20 letter shared on social media.
As a result of the leave applications by top police officials, SP Suhai also decided that she would stand with her department officers. As a result, she submitted a leave application for 30 days.
Suhai's decision was appreciated by fellow Pakistanis on social media.
Pakistan Army chief Qamar Javed Bajwa ordered an investigation into the arrest of Safdar. He denied the allegations that Sindh police were "forced" to issue an order to arrest Safdar.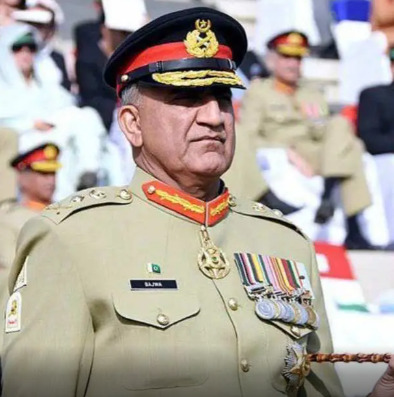 According to a statement by Inter-Services Public Relations (ISPR) "Army Chief has asked the Karachi Corps Commander to immediately inquire into the circumstances to determine the facts."
Bilawal Bhutto also stands with Sindh Police
Chairman Pakistan People's Party Bilawal Bhutto Zardari also shared his support for Sindh Police on Twitter.
He showed his solidarity for the provincial police with the hashtag #WeStandWithSindhPolice.
Bilawal was praised for showing solidarity for Sindh police.
IG Sindh decides to defer his own leave
In a late-night statement, Sindh Police said IG Sindh has decided to defer his own leave. He ordered his officers to set aside their leave applications for 10 days in the larger national interest. This was after the conclusion of an 'impartial inquiry' ordered by the army chief.
In the letter, the IG police said that the unfortunate incident that occurred on the night of 18/19 October caused great heartache. It also caused massive resentment within all ranks of Sindh Police.
The Sindh police said that it was immensely grateful to the Chief of Army Staff General Qamar Javed Bajwa. He realised the sense of hurt that prevailed within a uniformed force and ordered an inquiry into the matter.
It also thanked PPP chairman Bilawal Bhutto Zardari and the Chief Minister Sindh Murad Ali Shah for visiting the IG House and showing solidarity with the police leadership.
Later in the day, the Sindh Assembly also passed a resolution expressing serious concern and reservation over the unfortunate incident. The house also paid tribute to the Sindh police force. It thanked the police for its contribution to restoring peace and maintaining law and order in Sindh.
The resolution further said that "dozens of senior police officers including the IG Sindh" had decided to go on leave after being "demoralised" by the incident.
It further added that due to the timely intervention by PPP chief Bilawal and CM Shah, the province was "saved from a major administrative crisis".
What do you think of this story? Let us know in the comments section below!