#SooperJunoon is about to take Karachiites on a nostalgic ride which they'll remember for the rest of their lives as this is going to be one hell of an experience! With Junoon coming back after 13 long years and performing on stage, Karachi will be brought back to life again making you want to dance to the rhythmic beats!
How amazing is it to see all three of them together? We can't wait!
The grand musical evening is just 4 evenings away and its power packed performance awaits us!
Junoon is already in Karachi and their jamming sessions have begun!
Look at them go…
We can't wait for Salman Ahmad to perform live!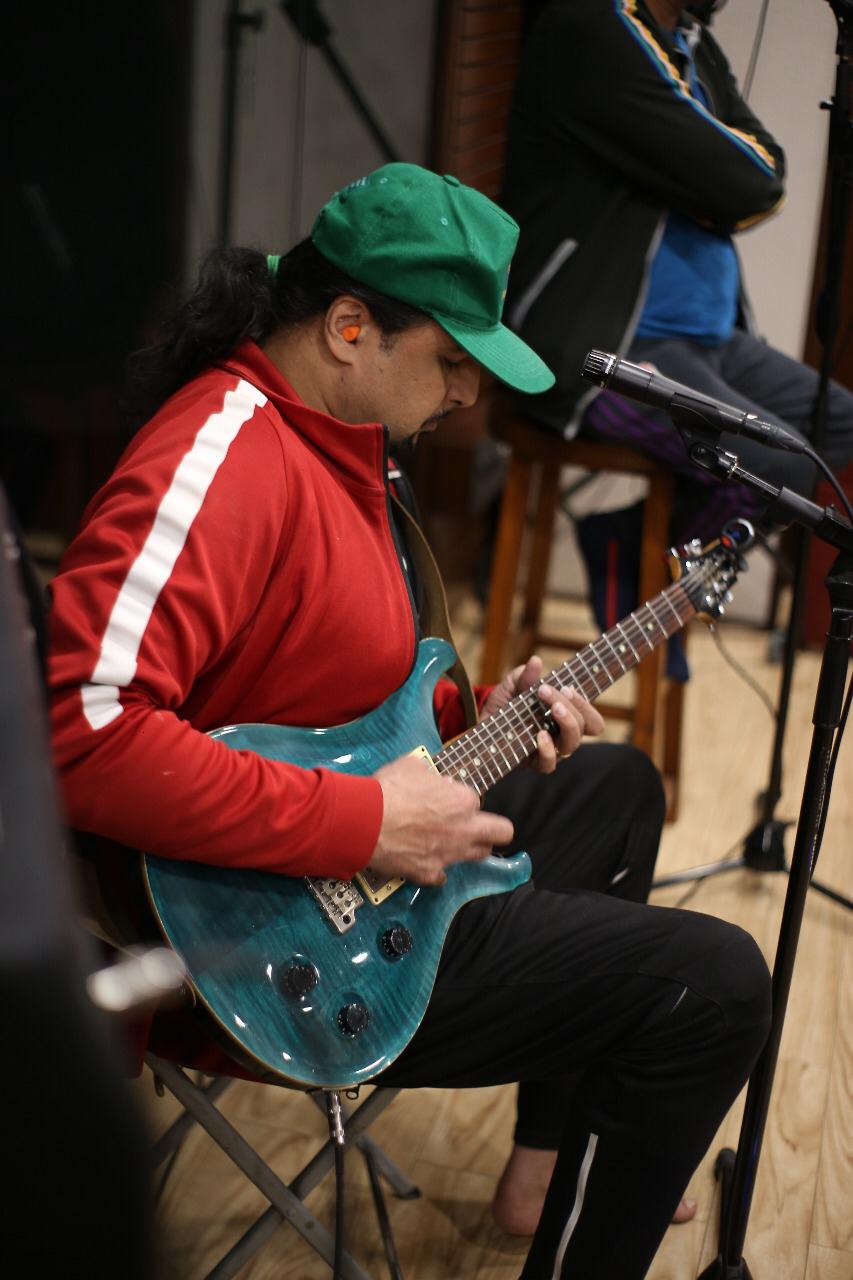 The jamming sessions look good and this shows how amazing the concert's gonna be! Woohoo!
And you thought this was it? Not at all! Apart from Junoon, get ready for the opening acts performed by Pakistan's iconic bands Khumariyan, Tamaasha, Lyari Underground and Voice of Kolachi!
Even our Pakistani celebrities seem all pumped up and going gaga for the biggest concert taking place in Karachi!
Ayesha Omar just flaunting her concert tickets like a boss!
Fahad Mustafa – all geared up!
Sana Javed is ready for the concert!!!
Farhan Saeed is all set!
Zahid Ahmed got his tickets and he seems really excited! Check out the caption! Hehe
The ever so beautiful Rabab Hashim can't contain her excitement!
All these celebrities are ready to hit the concert taking place at DHA Sports Club (Moin Khan Academy), Karachi, on 25th December 2018! What about you? Are you ready to rock the evening away? Tickets are sold out and only limited seats are available for 'SILVER'.  You can't miss this concert or else, you'll regret it for life!
If you want to attend the #SooperJunoon concert get your tickets from here!
We're glad Peek Freans Sooper brought Junoon together after 13 years! This is going to be much more than just a concert! Karachiites are definitely lucky to be experiencing this!
Where many of you are planning the big day, there are many others who are still trying hard to get their tickets. Well, we hate to break this to you but… the tickets for golden circle and premium lounges are almost sold out!"
KARACHI, ARE YOU READYYYY!!!