Devastation and misery die with hopelessness as just the thought of such horrors this poor man faced at the hands of his son comes to mind. A poor man opens up about how he had worked hard day and night to earn and groom his sons to become professionals. But now this poor father is kicked out of home by his inhuman sons.
A Pakistani man after losing his sons and home cries at his ill-fate. It saddens us to see how this man, Muhammad Gulzar is deprived and all alone in the world now.
Muhammad Gulzar, father of four sons tells his tale of woe as he is kicked from his own home by his son. Gulzar opens up about the struggles he faced initially, to earn bread and butter in Saudi Arabia for his children, who are now not even looking after him.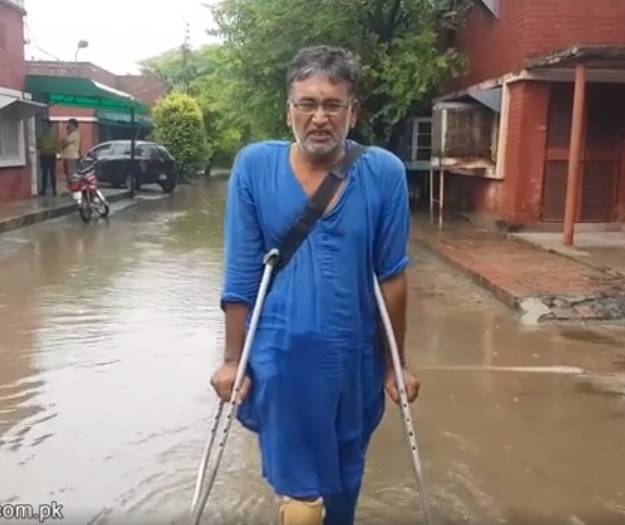 "I used to eat from the leftovers of foods in restaurants in Saudi Arabia where I worked," Gulzar told Daily Pakistan.
The story gets even more bizarre, Gulzar was brutally beaten by his son, due to completely trivial and irrelevant reasons. His broken leg and different injuries can be even seen on his body.
Why Gulzar's 4 sons left him to suffer?
Seeing the tears in this poor man's eyes is extremely heartbreaking and soul-wreaking.
"I didn't have a place to sleep either, I used to lie down with the guard, once the restaurant would close."
Not only is this entire thought shocking to see how some one could stoop to such a low level. That too for their own father. The man who is a shelter and pride of every child!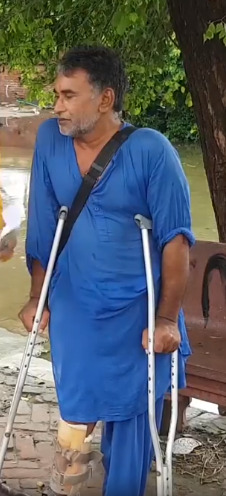 In addition to that, when asked about his struggles, Gulzar told, "Having no place to live there, I bathed in the stream watercourse, to keep myself free from filth."
Overall, this man used built a house of 1.75 crores and one up to 7 lacs for his family. However, neither did he, nor anyone would have thought how his horrible sons would reward him.
"All I did, was so that my children could study and have a strong career," said Gulzar.
What has happened to mankind?
Simultaneously, while we think about the devastation this man feels, one other thought that lingers is; what has actually happened to mankind?
Our we really that deprived of emotions and humanity? Just a while back, the brutal case of Zoobia Meer shook us to the core!
It seems that the lust for money and greed for riches is so high, that love and respect and the sacrifices of parents are just minimal words to such monsters.
It is a sad and devastating time to live in; knowing the sacrifices of parents are no longer of importance and going down the drain.
And what makes it worse, is that this culture isn't only present in Pakistan, rather it seems that mankind is heading towards the end of time soon!
What do you think of the story? Tell us in the comments section below.