The search operation to locate three mountaineers, including Pakistan's Muhammad Ali Sadpara, John Snorri from Iceland, and JP Mohr from Chile, resumed on Monday despite harsh weather severely limiting efforts, their survival chances are really low.
In a conversation with reporters in Skardu, Sadpara's son Sajid said, "Rescue operations now only make sense if they are carried out to bring back his body. Otherwise, for the chance for anyone to survive at 8,000 meters [after being missing for] two to three days are next to none."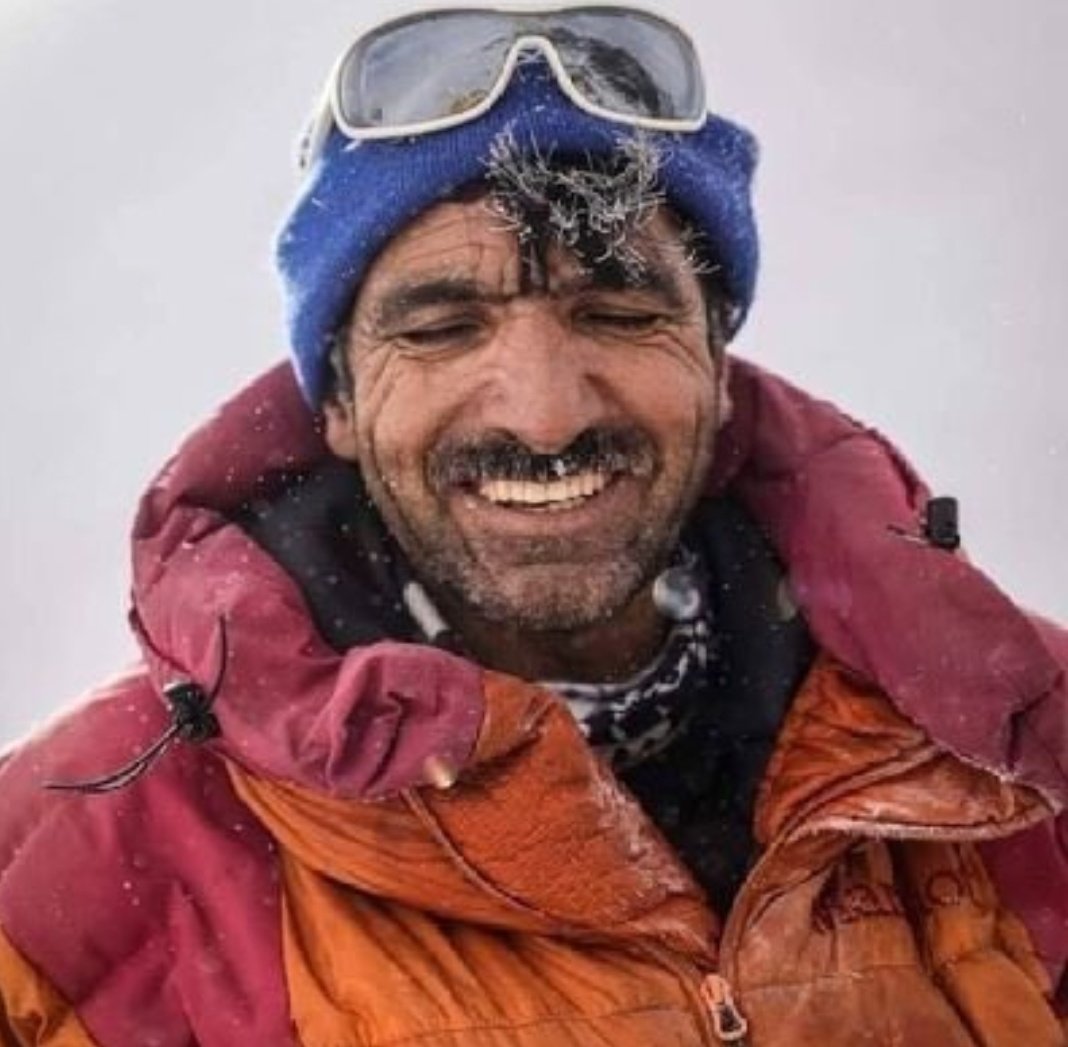 Sajid suggested that the three climbers may have had an accident while descending from the K2 "Bottleneck", considered the most dangerous route of the entire expedition.
"There is no hope to live [under such harsh conditions] for three straight days," Sajid said.
"When I returned from Bottleneck at 8,200 meters, they were climbing up the Bottleneck at 11 am [on Friday]. I am sure they made the K2 summit and on their way back they may have had an accident, that's why they are missing," he added.
However, he said that the search and rescue mission should continue to recover the bodies as the survival chances for Sadpara and others are low. While explaining his decision to return from the expedition, Sajid said that he realized that it will be difficult for him to continue the expedition without oxygen after reaching 8,200 meters.
He added that when he tried to use the available oxygen, it emerged their regulators had leaked. In addition, at that point in the expedition, he was mentally disturbed and his father and John Snorri asked him to return.
Pakistanis pray for his safe and sound return
Weeks after their failed first attempt, Sadpara, and the two mountaineers emerged triumphant in the K2 Winter Expedition 2021.
Sadpara and his team, including Snorri, successfully climbed the 8,611-metre K2, the world's second-highest mountain. They departed for their journey in the wee hours of Wednesday, a day after his birthday. The 22 climbers, including Sadpara and his son Sajid Sadpara, had started ascending the peak from base camp on Wednesday.
At the time of Sadpara's departure, he had asked fans and admirers to keep them in their prayers. He had been providing updates on his Twitter account whenever the WiFi signals work. However, in a shocking development, Sadpara reportedly went missing on the K2 expedition. Sources say communication with team lost for last several days.
On Saturday, choppers flew to a height of 7,000m to try to locate the missing mountaineers with no success. Nonetheless, let's not lose hope – prayers can do wonders!
Muhammad Ali Sadpara is a Pakistani mountaineer and has proudly hoisted the country's flag on eight peaks. He was also part of the team which successfully achieved the first-ever winter summit on Nanga Parbat back in 2016.
What do you think of this story? Let us know in the comments section below.