The past few days have been horrible and extremely alarming for Pakistan. Given how the law and order in the country were in an absolute mess, people took matters into their hands and came out on the streets. The roads were jammed – containers and tires were kept to block the path and protests were happening in various parts of the country.
With the businesses closed for the passage of few days and the protestors damaging the local venues in different parts of the country, such events create a negative impact.
The internet and social media were also banned in the country for one day, showing how the news circulating around was not all true. However, as per the news after the channels were resumed, approximately 200 individuals were injured, among which many died as well.
One news that caught and spread like fire was the death of Pakistani cricketer Umar Akmal.
One of the Protestors Who Got Badly Injured Shared Uncanny Resemblance with Umar Akmal
Because most of the social media users were using the internet through VPN services, they raised the matter and inquired about the death of Umar Akmal.
I'm sorry but one of the dead people looked like Umar Akmal … 🙄😩

— Aisha Randhawa (@HariMirchein) November 27, 2017
Later a number of Facebook pages and publications confirmed the news and mentioned how the injured individual, who later passed away, just shared uncanny resemblance with Umar Akmal.
Such Pictures Where Seen On the Internet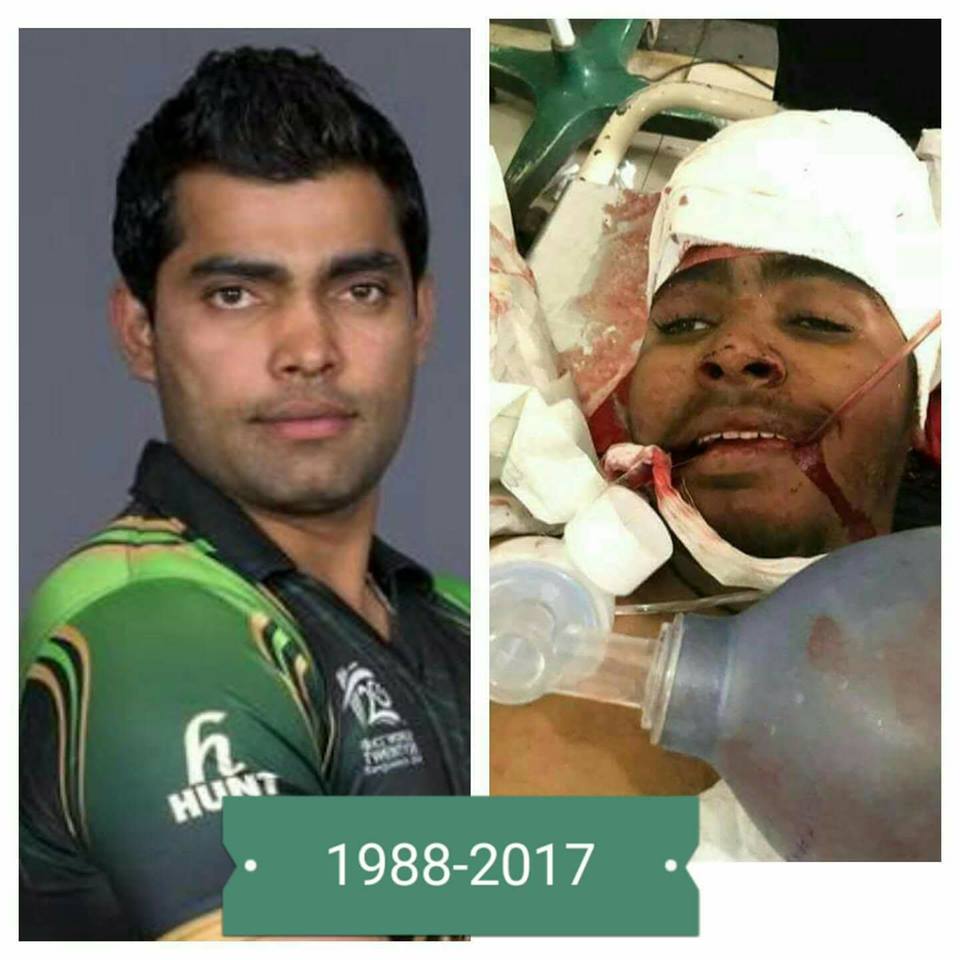 Some People Even Shared the Picture in a Mocking Manner
Regardless of How it was a Hoax, People Made Fun of Umar Akmal and Did Not Respect the Fact Someone Passed Away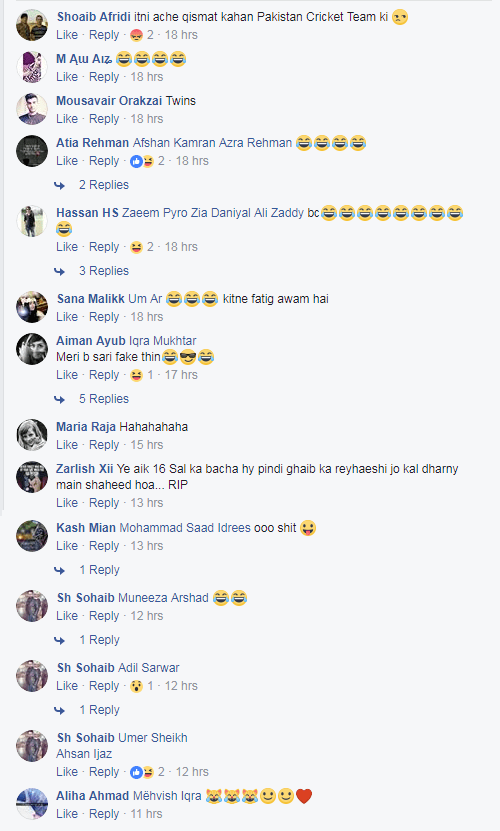 On the other hand, Umar Akmal issued no statement to address his wellbeing, but news outlets confirmed it.
Relief to hear nothing happened to Umar Akmal, but what about this boy here who lost his life? Despite being involved in the protest that did not do well on Pakistan, someone lost his life. A son, a brother and a human being – we need to evaluate what actually happened these past few days in Pakistan and contemplate on how, we, as Pakistanis need to do something about it.
Read Also: Umar Akmal's Birthday Pictures Is Making Everyone Troll Him So BAD!