Getting the right message to the right target audience has a few metrics; one such that monumentally makes an impact is influencer marketing. For years, the scenario of influencer marketing has had a stark prospect in Pakistan. It's a thriving sector swamping of potential to grow and the only thing that has been missing is an administrative management that properly ensures every step runs smoothly. Almost every brand and influencer wishes a platform could exist that is dedicated to an all exclusive management of any campaign boosted by influencer marketing.
Gone are the days when they only wished because now, we have SocialCxn, an automated platform for Brands and Influencers to connect.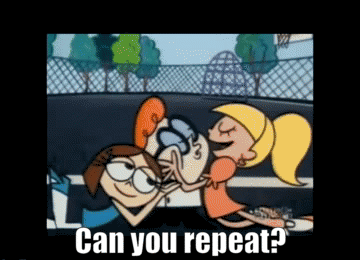 So, what do we have here?
A credible platform that helps a brand search, select, and communicate with credible influencers who can effectively market their products or services within the relevant target market. It provides solutions satisfaction paired with unparalleled transparency and reporting.
For Social Media Influencers, it is a gateway to innumerable income opportunities, aptly monetizing their previously underappreciated work. Win, right?
Social Cxn is currently operational in the USA with some of the largest retailers. They provide Managed services for your campaign, helping you reach your target market and engage in the most efficient manner. They are the pioneers of this automated approach to influencer marketing, keeping ourselves in tune with the global arena
Let's break down Influencer Marketing in the global spectrum…
Recent times have observed an astronomical rise in the relevance of influencer marketing. According to a research study by Tomoson, 51 percent of the marketers believe they get better customers from influencer marketing. 77 percent of all influencers work with brands as a part of their ongoing and evergreen campaigns. Forbes calls it the next explosion in the versatile world of digital marketing.
After years of struggling to finds its place, influencer marketing is now a proven strategy embraced by brands and agencies across the industry. It's considered to be the current darling of the marketing world with more than 60% of brands having implemented influencer marketing in their 2016 marketing strategy, according to a survey conducted by chute, a content marketing platform.
The number is predicted to jump to 75% by the end of 2017. What's truly happening is a broader shift, as more and more people are discovering the "art of personal branding." And with Pakistan's growth Rate of Internet users being the second highest in SAARC countries in accordance with its population currently standing at 18 percent, Pakistan too is catching with the global trend of influencer marketing.
Influencer marketing will only continue to expand in Pakistan, as more and more Brands recognize the importance and efficiency associated with this branch of advocacy marketing.
Learn more about this platform here and you can reach out via support@socialcxn.com.