Football is facing a standstill in Pakistan. There's no denying the fact over the past few years, the sport has garnered a massive fan following. However, as the ban lodged by FIFA on Pakistan prevails, we constantly remind ourselves of making larger-than-live efforts and support to restore our weak yet active standpoint on the global stage.
A few months ago, Leisure Leagues made history in football for Pakistan. Football legends who we have been looking up to all our lives came to play exhibition matches in Karachi and Lahore.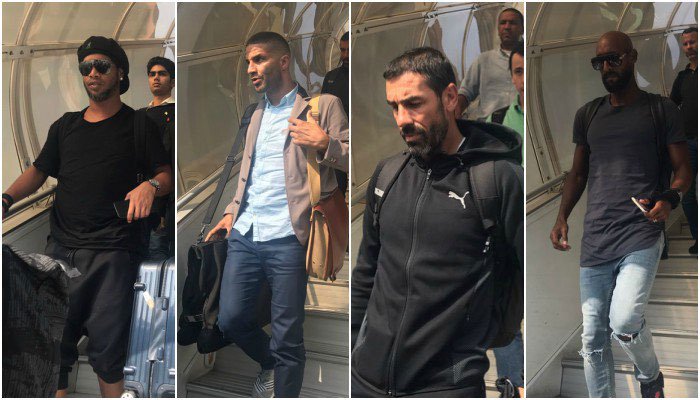 The emphatic arrival of Ronaldinho, Ryan Giggs, Robert Pires, David James, Luis Boa Morte, Nicolas Anelka and George Boateng was something the whole nation was geared up for!
Let's take a walk down the memory lane; remember this?
*NEVER GETS OLD*
How can we forget this? Giggsy <3
Ryan Giggs saying Pakistan Zindabad #RonaldinhoAndFriends pic.twitter.com/IeyqifOcPD

— Saj Sadiq (@Saj_PakPassion) July 9, 2017
Honestly, would you have ever imagined?
?? Thanks Pakistan! #?? pic.twitter.com/oFqY0rzaeW

— Ronaldinho Gaúcho (@10Ronaldinho) July 9, 2017
🙂
https://twitter.com/leisureleaguepk/status/888065627080073216
It was all in a progressive effort for football in Pakistan and now, they have done it again!
A global fraternity of five-, six- and seven-a-side mini-football competitions have joined hands to form a union under the title "International Socca Federation" (ISF). It is meant to regulate and promote the game around the globe and organize more football events and tournaments.
The best news is that Pakistan has been officially inducted into the International Socca Federation!
The #SoccaFederation officially came into being on Thursday, 8th of February. The inaugural meeting took place in Birmingham, UK, along with participants from over 52 countries which include, England, Greece, Scotland, Saudi Arabia, UAE, Bulgaria, Slovenia, Ireland, Turkey, Spain, Poland, China, Russia, Germany, etc.
Representing Pakistan in football as a primary body once again, #LeisureLeaguesPK took the stage and made efforts for the induction of our country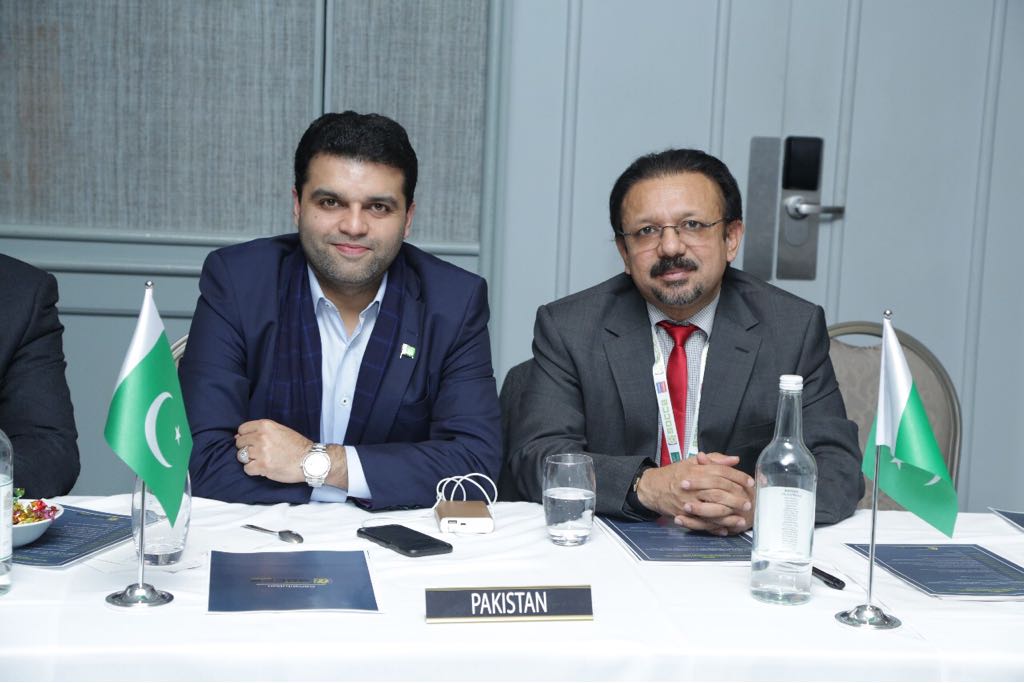 Shahzeb Trunkwala (President World Group) of Leisure Leagues was announced as Vice President of the body at the inauguration event. This gives us a strong insight of a healthy prospect because previously, the iconic #RonaldinhoAndFriends was brought to us by him.
Later in 2018, there will be a small-sided football World Cup in Portugal, with Pakistan having a strong chance of participation!
These are monumental efforts to get us somewhere in football. We are swamping of talent in football as a nation and such opportunities remain a beacon of hope. For us to get going, efforts are still to be made at large. Fortunately, Pakistan has a heap of talent who are trained and diverse in style. Plus, having diverse climatic conditions (Sindh, Punjab, Balochistan, KPK) allow us to adapt and be more flexible towards different climatic conditions!
From the foothills of the Himalayas to the coastlines of Balochistan, the great football revolution has begun!#LeisureLeagues PK celebrates the spirit of the beautiful game through "Football Ka Pakistan" as we #UniteForFootball in collaboration with Patari.Song: Kasani by Lyari Underground. #GetOnTheField

Posted by Leisure Leagues PK on Wednesday, December 6, 2017
This news is absolutely what football fans in Pakistan wanted to hear! #SoccaFederation