In this era of digital technology, we remain quite busy often in our digital gadgets and on our duties while not looking around our surroundings. Recently, a snake bite made an Airport Security Force ASF inspector of Karachi lose his life.
The incident took place at Karachi airport. The inspector, Muhammad Nadeem was standing on a runway of the airport when the venomous snake bit him. Unfortunately, the guy succumbed to poison and left for the heavenly abode.
The ill-fated ASF inspector was rushed to the hospital from Karachi airport but could not fight the venomous snake bite and lost his life.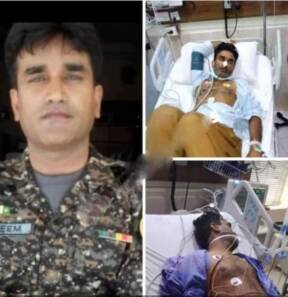 People living in adjacent areas of airports should take precautionary measures. The viral post on Facebook warns people living near Kazimabad and the model colony, Karachi.
Reportedly, snakes live near rural areas and areas that are far from the urban population. In Pakistan, airports are located outside the urbanized areas. Hence, housing schemes near such areas are quite vulnerable to the inhabitants.
Although there are people who can even eat snakes, yet many people fear to even counter the snakes.
The government should take appropriate action to mitigate the vulnerability of snakes near airports. Today it is, Muhammad Naeem, tomorrow it could be anyone.
In today's world, there are certain drugs that can curb the menace of snakes along with other poisonous insects and reptiles. Furthermore, the hospitals in the country must equip themselves with certain anti venomous antidotes.
What do you think of the story? Please, let us know in the comments section below!