Pakistan's automobile industry is growing with more international brands. It's a huge opportunity for the Pakistani automobile industry to redeem it and expand it.
There's a huge market of cars in Pakistan, that's the reason international automobile brands are investing here and trying to build their plant.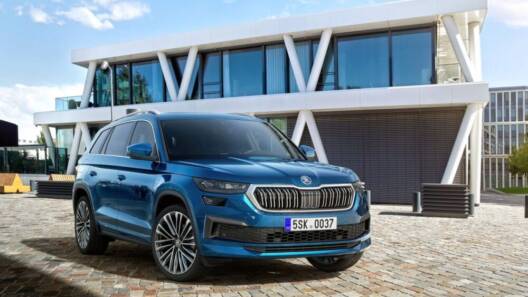 Looking at the demand and interest of other car companies Skoda has shown their interest too. They are willing to build a vehicle assembly plant in Pakistan which is incredible for all the car lovers out there.
It looks like a dream, but not it's not Skoda interested meaning Volkswagen is coming to Pakistan.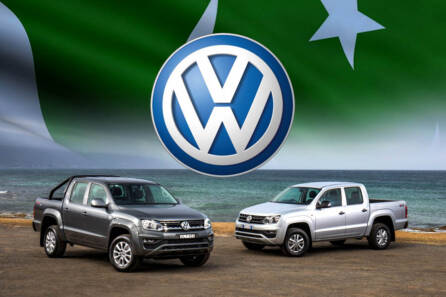 But when did all this happened? Where the meeting be held and when will things take off?
Skoda Volkswagen In Pakistan- Vehicle Assembly Plant
On Monday in Prague, the Czech Republic the Skoda Motors held a meeting with the Pakistani ambassador in which the Head of Global Regions for Skoda Motors Christian Seelen and Peter Janeba were part of it.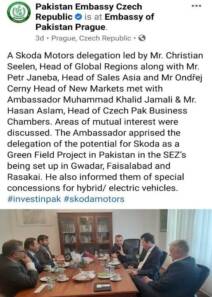 Along with the Head of Sales Asia, Ondřej Cerny, Head of New Markets, Ambassador Muhammad Khalid Jamali, and Head of Czech Pak Business Chambers Hassan Aslam were there.
According to the spokesperson, "This plant will mark the entry of locally assembled Skoda and Volkswagen premium cars for the first time in the country."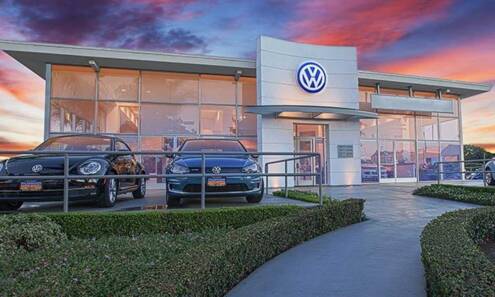 The plant will be located in Balochistan with a capacity of 30,000 cars per annum. The construction has already begun in July 2021 and it's in full pace to complete as soon as they can.
As per the sources, "The PML will initially launch premium Volkswagen and Skoda Crossovers and SUVs in Pakistan which are expected to hit the road by mid-2023."
Volkswagen Also Coming In Pakistan
In the world of automobiles, Volkswagen is a huge name and people adore the car company. Along with Skoda Motors, Volkswagen is also coming to Pakistan and will start its production in 2022. Volkswagen is one of the largest car manufactures in the world and produced endless premium cars for their loyal fans.
It's a huge thing for Pakistan's automobile industry because as Skoda Motors is the subsidiary of Volkswagen Wag Group other brands also come into it which include, Bentley, Porsche, Audi, Lamborghini, Bugatti, and SEAT.
Who is Skoda?
In the early period, Skoda Motors a Czech Automobile Manufacturer company founded in 1985 by Laurin & Klement in Mladá Boleslav, Czech Republic.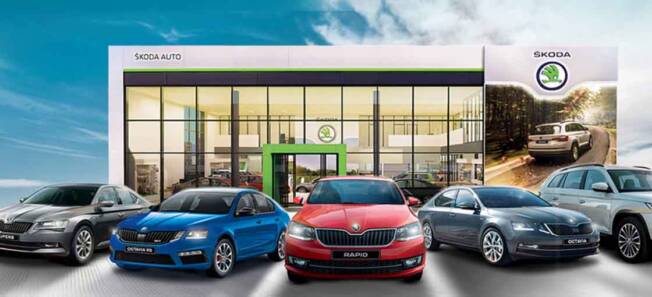 But in 1991, Skoda Motors was privatized to the Volkswagen Audi Group (VAG). Later in 2000 Volkswagen owned the whole area of Skoda Motors and it comes under VAG.
For those who might be thinking it's new, then you are mistaken. Skoda Motors is a well-known car manufacturer and operates in several parts of the world.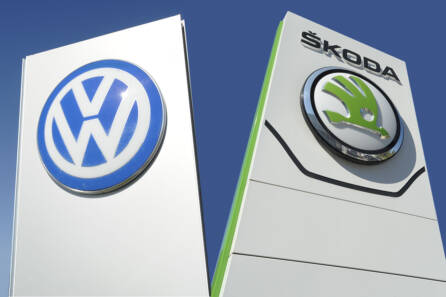 Having the ultimate presence in almost 100 countries all over the world isn't a cup of tea. Then stands in the second position to become the most profitable automaker in VAG subsidiaries.
Cars Expected Coming in Pakistan
Since the deal was finalized, there are two cars till now expected to see in Pakistan. 'Skoda Kamiq' and 'Skoda Fabia'. These two cars will be highlighting ones for the Pakistani audience.
Just like Skoda Motors, British car manufacturer MG motors also arrived in Pakistan and establish their plant.
Pakistan's automobile industry is rising gradually and looking at that Skoda Motors aka Volkswagen shown their keen interested in building a plant.
That's an unbelievable deal for the Pakistani car lovers who are dying to have international brand vehicles in Pakistan.
What do you think of the story? Tell us in the comments section below.