An unusual wedding took place in Multan when six sisters from one household marry six brothers from another. Both households belong to the same extended family.
The bridegrooms and the brides are all cousins, and although multiple weddings at a single event are not uncommon in Punjab, this was a very unusual event, and everyone was curious to learn more.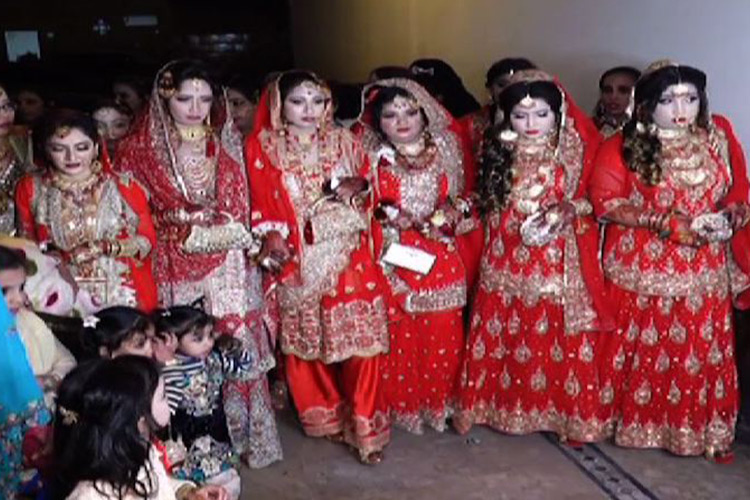 The six daughters of Mohammed Lateef tied the knot with their six cousins in a grand wedding event on Tuesday. One of the bridegrooms, Shafiq, reportedly claims it was a "love marriage".
Anum, one of the six brides, expressed her joy on her big day. "We [the six sisters] are happy to be getting married on the same day," she told a local media outlet.
All six sisters wore traditional red outfits, and two of them wore the same outfit. Families got emotional as the sisters headed to their new homes. "We are happy that a new joint family has been formed," another bridegroom Shakeel said.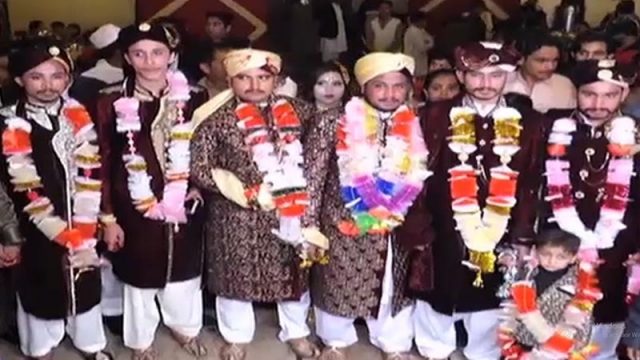 "We all brothers share a good bond among us," said Sajjad, while Shafiq prayed a "lifetime companionship".
Zahoor Baksh, the father of the grooms, was happy and proud on the occasion. "We have always held grand multiple wedding events and accepted whatever came from the family elders," he said. "It helps us to reduce the financial burden."
The grooms made their entry into the reception hall in Punjabi style and performed bhangra before entering. The six couples plan on living together in one house.
Unusual weddings
Watta-satta is also a common practice in Pakistan. The term literally means giving and taking of wives, in a form of 'bride exchange'. Something that would be considered taboo around the world.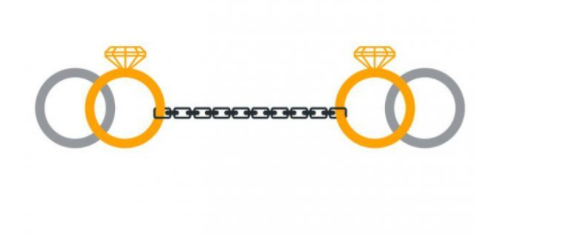 In watta-satta, a pair of brother/sister or brothers, marry a pair of brother/sister or sisters. On some occasions, it even happens between uncle/nieces or cousins. It can be dubbed as a move that screams quid-pro-quo.
If there is a divorce in one house, in one family, subsequently, the brother whose sister gets divorced, will automatically divorce his own wife as well, just to take his sister's revenge. There are many reasons why this bizarre practice needs to end.
In a not-so-unusual wedding earlier this year, a 70-year-old man tied the knot in a traditional ceremony organized by his children and grandchildren in Islamabad.
What do you think of this story? Let us know in the comments section below.