They say time heals every wound and provides justice. The same happened in the case of Nawabzada Mir Siraj Khan Raisani. As per reports, security forces have killed the killer of the gallant Mir Siraj Raisani in an operation in Mastung blast.
Nawabzada Mir Siraj Khan Raisani was killed in a deadly blast in the Daringarh area of District Mastung.
The tweet says: "Alhamdulillah, in the operation of the security forces, the killer of Baba Jan Shaheed Siraj Raisani and the commander of the banned organization who martyred about 300 of his comrades have been killed. I vowed that the sacrifices of my father and his companions would not go unnoticed. Revenge will surely be taken."
The Assassination.
While his election campaign for PB-35 in 2018, Mir Siraj was about to address the people assembled when a suicide blast happened. Moreover, the blast killed around 150 people officially. Islamic State of Iraq and Levant (ISIL) claimed responsibility for the deadly blast.
On 14 July 2018, Mir Siraj was buried in his familial graveyard in the Kanak area of Mastung. Chief Of Army Staff along with several eminent personalities and politicians attended the funeral of Raisani.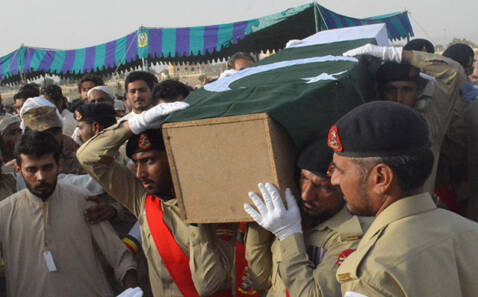 Furthermore, the United States condemned the attack and said they are with Pakistan on their fight against terrorism.
The killing
As per reports, ISIL terrorist Nawaz alias Sindhi killed in a CTD operation in Mastung, Balochistan.
To conclude, they mighty and brave security forces of Pakistan have avenged the death of martyr Nawabzada Mir Siraj Khan Raisani. Hopefully, in the future, no one would dare to plot such assassination of any hero of Pakistan.
What do you think of the story? Please, let us know in the comments section below!