From Tendulkar to Lara to Kohli, West Indies legend picks his top-10 ODI batsmen of all time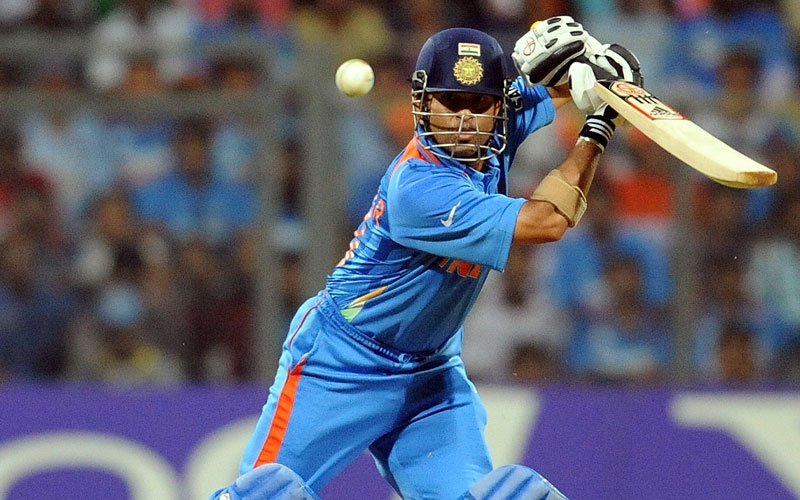 Over the years we have had an abundance of batting talent. It is difficult to separate and put them in their rightful batting order, let alone pick out 10 names. So, irrespective of the order they are in, these are my top-10 ODI batsmen of all time.
The first name that comes to mind is Sachin Tendulkar. In a single word, I would describe him as a legend. The player he was until very recently, if ever there is a team picked without including him, it would be a great shame. He has always been one of my favorite batsmen and I would pay money to watch him bat. He wasn't the biggest in size amongst other cricketers of the world, but all good things come in small packages. And he was a fantastic batsman.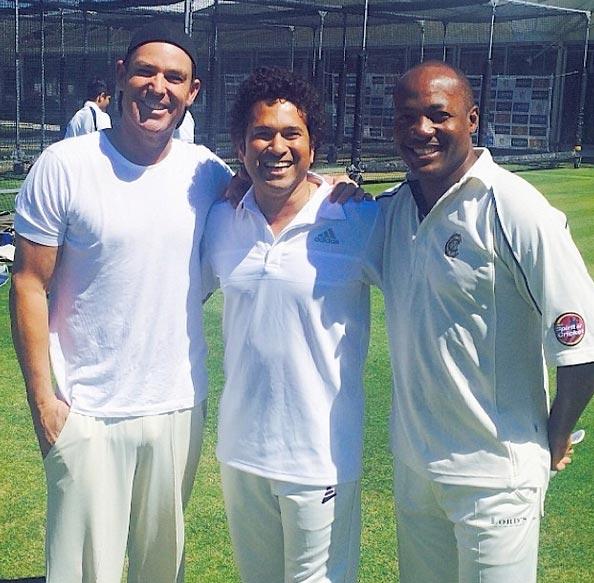 I rate Brian Lara the same as Sachin. I would pay to watch him bat too, and then pay again and again, and keep paying, however, many times it needs to be done.There is no other batsman in world cricket I can remember who picked gaps more easily than Lara.
And he did that at a rapid rate, almost as soon as he arrived at the crease. It is difficult to leave him out of any batting side.
There is another West Indies' batsman who comes to mind, Chris Gayle. He is a batsman that I would optimally describe as bowlers' nightmare. On his day, he can be very destructive. He can be a match-winner in any environment and in any match conditions. If he is on song, then the opposition can lose the match in the blink of an eye, that's how destructive he can be.
Staying with batsmen from the Caribbean, I would like to mention Clive Lloyd. Today's generation of cricket fans may not have seen him bat, but I do remember watching him play. To get a century in the final of an ICC Cricket World Cup is a great achievement. He may not have as many ODI centuries as others but scoring in a World Cup final counts a lot more. Not many batsmen have done that, not to mention he did it while also leading the side.
In that light, another such name comes to mind and that is Ricky Ponting. He too got a century in an ICC Cricket World Cup final, but that is not the only reason for me to pick him. He was able to play all the shots in the book but the more remarkable thing about Ponting was that he was a wonderful worker of the ball. When he was not hitting fours or sixes, he could rotate the strike easily. He could pick singles and doubles at will, and that is remarkable for a batsman especially coming in at number three. It becomes very difficult to contain such batsmen.
Among other Australia batsmen, Matthew Hayden at the top of the order was a fearsome prospect. He would set things up for the middle-order with his ferocious and powerful hitting. If you are batting below him, by the time he got set and finished his innings, your task was half done. He made it easier for anyone coming in to bat after him. With the way he went about his business, Hayden's aggression set the tone of the innings and that too on a very consistent basis.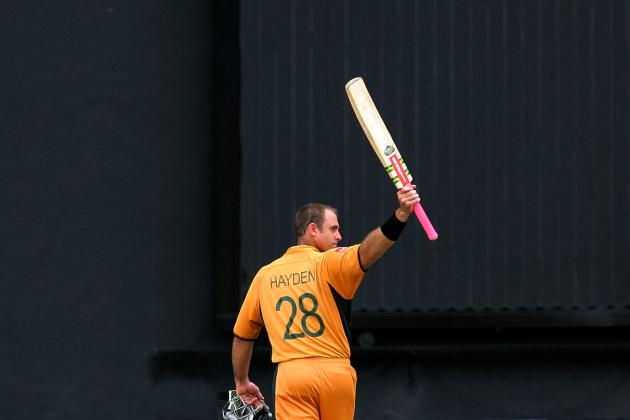 Another batsman in the Hayden mould, and at the top of the order, is Virender Sehwag. He relied on great hand-eye co-ordination and when he got going, he could demolish any bowling attack in the world in a matter of overs. He made batting look so easy, almost a walk in the park, and I can only think that it must have been so easy batting in the lower order after Sehwag had done his thing.
Then of course, there is also Mr Cricket, Michael Hussey. He had this uncanny knack of scoring all the time. He would come in at any particular time at the crease, whether his team was in a comfortable or uncomfortable position, and he would score runs irrespective of the situation. He had this ability to assess the wicket, conditions and match situation and alter his style of play accordingly. He was one batsman who always knew what he was doing and he was a heavy scorer on most occasions. When he got in, he made you pay.
One of the world's current all-round players is AB de Villiers. Sometimes when I watch him, it seems like I am watching myself. He looks very comfortable at the crease. The shots he plays bring such joy and not just to me. It is a joy to all cricket fans who are watching him the world over. I like his style and he is one player who is very hard to leave out of any ODI team.
The last name on my list, but not the least by any means, is young Virat Kohli. There might be some surprise regarding this pick because he is very young and has a lot of cricket to play still.But in my eyes, he is already legendary and there cannot be any doubt about that.
At such a young age he has twice the number of ODI century than in Tests and he is such a confident player in limited-overs. It is not to say he isn't so in the longer format, but I really like his aggressive style in ODI cricket. Look at the way he started his career, and the batsman he has already become today, he is simply magnificent in whatever little time he has played as compared to others. He is only going to get better and better, and add to his list of achievements.
Article Source: ICC Cricket