It's hard to grasp because no one is ready to believe what they heard last night and it's the shocking news for the Bollywood film industry.
Iconic singer Krishnakumar Kunnath aka KK to the world passed away on Tuesday in Kolkata after his concert. He was 53, according to the report he fell ill while performing at an event and he was immediately brought to the CMRI hospital where he was declared dead.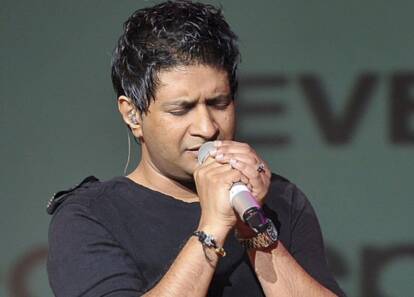 Soon the news spread all over the news outlet, and on social media, and no one was ready to believe and wrap their mind with the saddest news.
His sudden death left everyone speechless and even the news came out regarding his death with the detailed videos in which he can be seen sweating madly with no AC in an auditorium.
KK's sudden death shocked everyone
KK was one of the iconic and versatile singers in the Bollywood industry. He has given some outstanding tracks that last forever without any doubt. On Tuesday he performed a concert organized by Gurudas College at Nazrul Mancha in south Kolkata.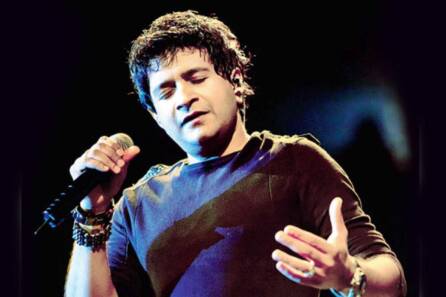 Within hours he was "feeling heavy", he even asked the authorities to fix the AC as it wasn't working as well. He quickly wrapped up the concert and rushed to the hotel. Soon after they reached the collapse and his team had taken him to the hospital.
The auditorium was overcrowded and there was no space in there he could have gotten proper air. KK was looking great in shape till the last performance and even some had pointed out that AC is not working. One of his fans blamed the authority of the college, "AC wasn't working at Nazrul Mancha.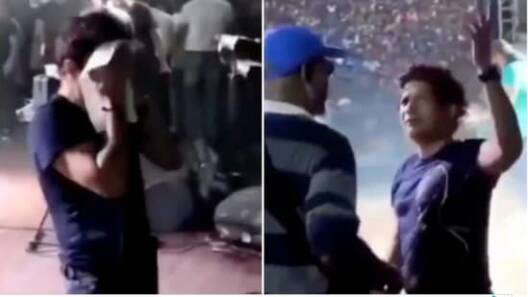 He performed there and complained abt it bcoz he was sweating so badly..it wasn't an open auditorium. watch it closely u can see the way he was sweating, closed auditorium, overcrowded, Legend had to go due to authority's negligence. Not KK," a fan tweeted.
But right now, blame won't work at all because the man is gone and left the music industry in a big stroke.
It's shocking because two days back Punjabi rapper Sidhu Mosewala was murdered in broad daylight, people were coming out of that phase, and then this.
Fellow singers pay condolences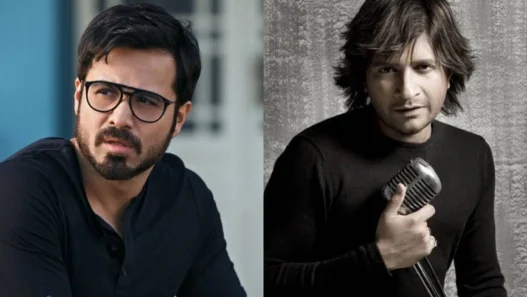 Emraan Hashmi is one of the actors who used KK's beautiful voice in his outstanding movies and his songs made their way to our hearts. Emraan Hashmi wrote, "A voice and talent like no other. They don't make them like him anymore. Working on the songs he sang was always that much more special. You will always be in our hearts KK and live eternally through your songs. RIP Legend KK."
KK's fellow singers and actors for whom he sang came forward and paid condolences. Akshay Kumar condoled KK's demise and wrote, "Extremely sad and shocked to know of the sad demise of KK. What a loss! Om Shanti (sic)."
Singer and music composer Vishal Dadlani remembered KK and tweeted, "The tears won't stop. What a guy he was. What a voice, what a heart, what a human being. #KK is FOREVER!!! (sic)."
Singer and reality TV star Rahul Vaidya was one of the stars who shared the news of KK's demise on social media. "I hear singer KK just passed away. GOD, what is happening!!?? I mean WHAT IS HAPPENING. One of the nicest humans kk sir was. Gone too soon at 53. Beyond shocked. RIP sir (sic)," read his tweet.
Singer Armaan Malik called it a 'black year for Indian music. "Black year for Indian music. Lata didi, bappi da, sidhu paaji and now KK sir. These losses… all of them feel so personal (sic)," read his tweet.
Actor, director, and singer Farhan Akhtar was also shocked to find out about KK's demise news. He wrote, "Absolutely stunned to hear that KK has passed away brother you've gone too soon .. deepest condolences to the family. This is heartbreaking (sic)."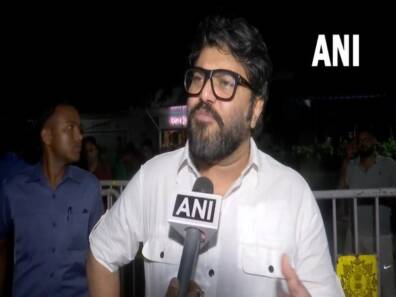 Babul Supriyo who was his closest friend is also deeply in a sad zone and couldn't believe it. He told the media, "It is shocking news. I still can't believe that he is no more. He was my friend and I have no words to express what I am feeling. Life is so unpredictable."
Sonu Nigam is one of the closest persons to KK and shared a strong bond sharing his emotions on social media. 'Bhai, Not done, RIP'.
Legend singer Kumar Sanu also expressed his shocking and heartfelt emotions. Kumar Sanu wrote- 'Still can't believe it… KK was performing in Kolkata and fell sick. Declared dead in the hospital. I'm in shock. Life is so unpredictable. He was a fit guy. May God give strength to his family. Om Shanti'
Condolence messages pour all over social media and no one is ready to accept the news.
Journey of KK & Hit Songs
KK released his solo album 'Pal' in the year of 1999 and gained immersive success in Bollywood with his hit heartbreak song Tadap Tadap Ke from the 1999 film Hum Dil De Chuke Sanam.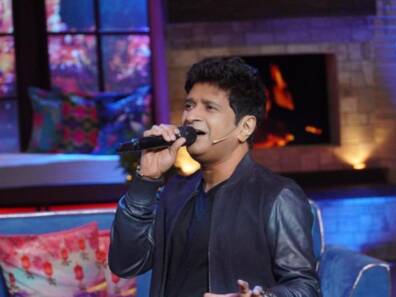 KK has sung some of the amazing songs, that everyone will remember forever and there are some songs that he sang for Emraan Hashmi which hit differently in his heart.
Yaaron
Tujhe Sochta
Alvida
O Meri Jaan
Abhi Abhi
Ye Pal
Tadap Tadap ke
Zara Sa
Sach Kehrha Hai Deewana
Haan tu hai
If we look deep down into his career, his hit songs list might not end ever. There's no shame in admitting that today is the darkest black day in the Indian music industry.
A few months back, legend Lata Mangeshkar jees passed away, and now this legend. In short, with his death, many of the 90s kid's voices were also gone.
What do you think of the story? Tell us in the comments section below.