The Sindh government launched the "Sindh Premier League" (SPL) to provide massive opportunities to cricket talent in remote areas of the province.
Six franchises have been created which include: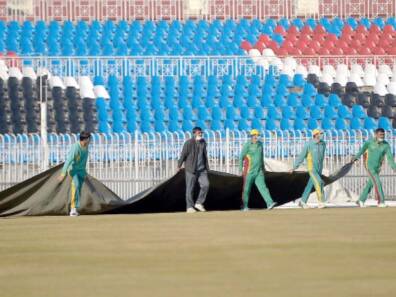 Karachi Ghazis, Hyderabad Bahadurs, Benazirabad Lals, Sukkur Patriots, Mirpurkhas Tigers, and Larkana Challengers.
It's a big step taken by the Sindh government to up bring young talents.
Sindh Premier League 2023 Launch – Opportunity For Youngsters
The event was held at the auditorium of the Sindh Assembly and was attended by Minister for Information Sharjeel Inam Memon, Local Government Minister Syed Nasir Hussain Shah and CM's Special Assistant for Sports Arbab Lutfullah.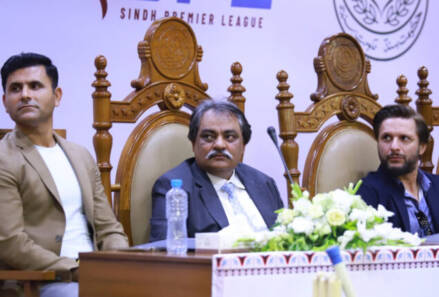 CM's Coordinator Shahzad Memon, while world-famous Pakistani cricket stars Shahid Afridi as the brand ambassador of SPL, and Abdul Razzaq as a mentor of SPL participated in the event.
Even at the launch, kits of various franchises have also been revealed as well.
Memon said that "SPL is starting from Karachi and next year we will try our best to hold its second season in Hyderabad."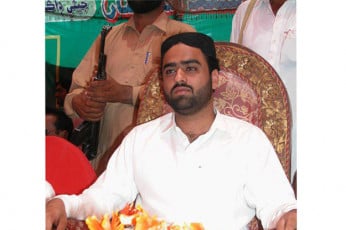 Arbab Lutfullah said, "SPL will produce cricket players in various districts of Sindh. Our priority is to build cricket infrastructure and establish institutions in remote areas of the province. We build institutions not individuals to achieve lasting results."
Ambassadors Pleased With The SPL
SPL Brand Ambassador Shahid Afridi said that he is very happy with the launch of SPL as it will promote the game of cricket and bring out talent from villages and remote areas.
Shahid Afridi also became the Chief Selector of the Pakistan cricket team for the New Zealand Series.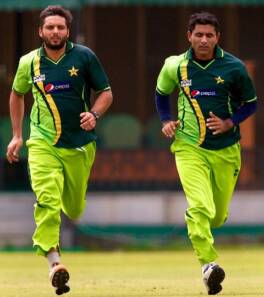 SPL Mentor Abdul Razzaq said that Sindh Premier League is a big opportunity. Its purpose is the development of cricket in rural areas.
He said that he will help develop the talent of players with earnest intentions and give full support to SPL.
What do you think of the story? Tell us in the comments section below.