When we say that the month of Ramadan is all about piety, patience, and spreading love what do we exactly mean by that? For some people, it means that doing the most they can for society so that everyone can benefit regardless of age, gender, or rank in society. We have seen Muslims from all over the world helping one another in this Islamic month in so many different ways: giving out food for Sehri or Iftaar, discounted prices on daily consumables, and an even free bottle of water at Iftaar on the roadside for people who are running late to open their fast. However, these particular group of Sikhs are involved in spreading love as well and this why we pay respect to them!
How amazing is that!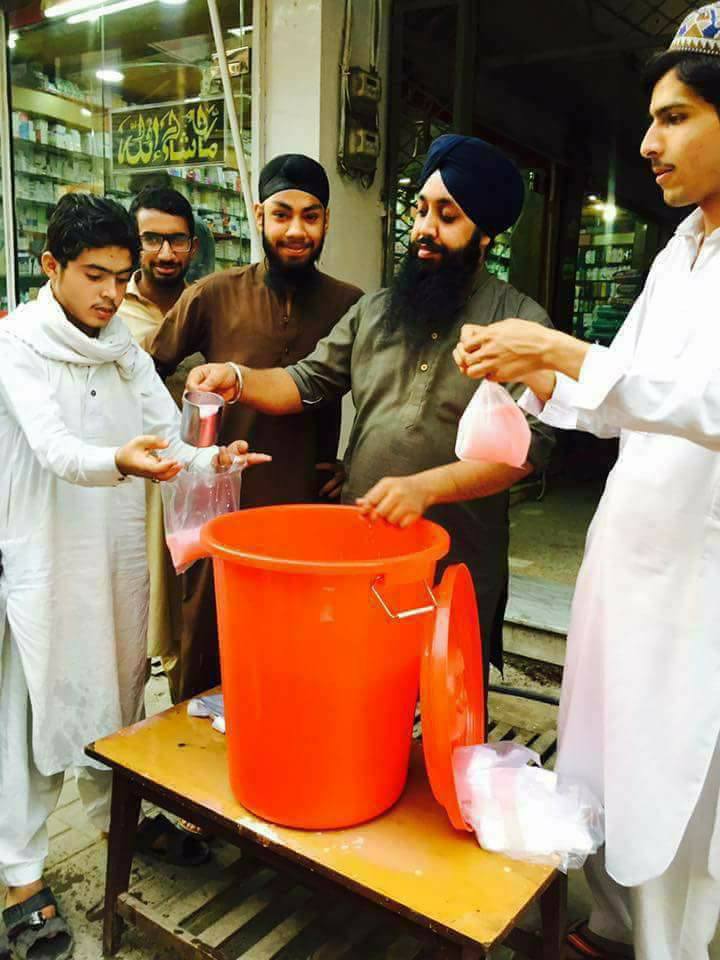 Found on some market side of Peshawar, is this small group of Sikhs who are distributing food and drinks to anyone for free. The aim for them is to give out as much of this as possible to all Muslims who are fasting in their Islamic month. Here in the picture below, we can see that they are giving out Doodh Rooh Afza to people for free. These are the minority of Pakistan who sometimes gets crushed by the "majority" so brutally that and then no one comes to their aid. Yet, they try to fit in the society and show their affection for it.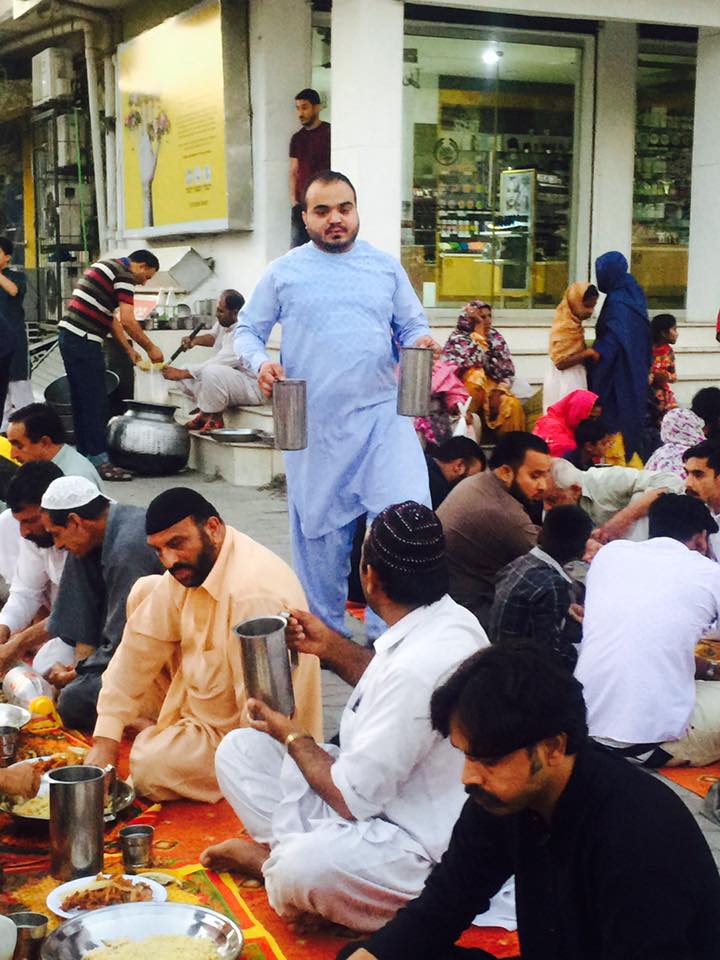 Another shot…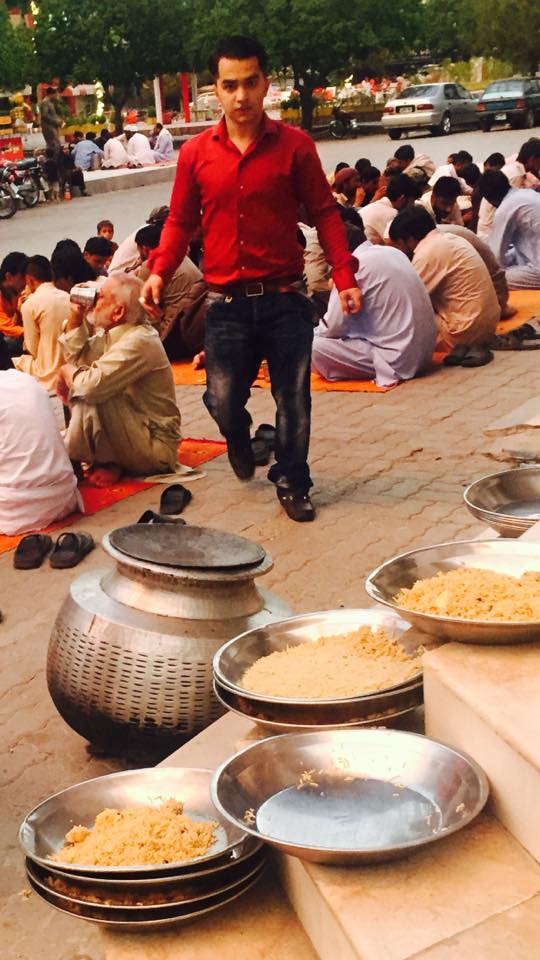 The ihtemaam…
Similar to what these people are doing is a small eatery in Islamabad that is helping people out in this month as well. Najeeb Spot, which is known for its famous Afghani Burger, is based in the F-10 sector and they also did its most to hold a public iftar near their place in the market side. It is amazing to see that a small eatery such as this planned to invest in such a noble cause, to hold iftar for the people regardless of their financial status.
Then there is another setup that brings the leftover food from different restaurants to the poor and the needy. Rizq knows how important the case of the leftover food items is in the country and this small and young start-up aims to collect as much of food as possible to give out to the poor, especially during Ramadan when the need is ever-so-high.
Such affection towards the society by Muslims and non-Muslims are greatly crucial to building a safer future and we hope it lasts forever.