The commander of Guantanamo Bay military prison has said there is little chance the facility will be closed while he remains in his post – which is until mid-2016.
Col David Heath told reporters he thought it was "an unrealistic hope", AFP reported.
"I'll run it the best I can until either I'm told to close it or I leave in 2016," Heath said.
The commander of the notorious military prison said that he "doesn't have an opinion on whether the facility should close or not."
However, when US President Barack Obama "wants to close it and when that day comes, we'll execute that order," Heath said.
The long-delayed closure of the Guantanamo prison has been a contentious issue for years, as it featured prominently in Obama's 2008 campaign pledges. Yet over the years, little has been done to implement the policy.
Currently, there are 148 prisoners in Guantanamo, and the majority of them have been at the facility without trial or charge. Nevertheless, Heath considers "many" of the people there are enemies of the US, AFP reported.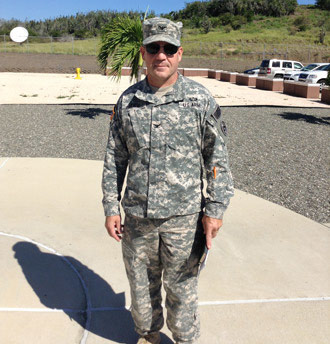 The commander also revealed some details about daily life in Guantanamo.
The prison is unique regarding the way detainees are kept: Camp 5 and Camp 7 host prisoners of various categories, while only about a dozen people are viewed as "high value" and held separately – among them are the five accused of orchestrating the 9/11 attacks.
Also, Heath told journalists about the threats guards face from detainees, for instance, so-called "splashing" – the throwing of urine, feces and other bodily fluids.
Over the last few months it happened "perhaps once a day," without "discrimination in splashing."
"They don't discriminate in splashing. If you are at the right place at the wrong time, they'll splash whoever they can splash," Heath said.
Recently, a scandal over the force-feeding of the detainees on hunger strike broke out, with the case making it to US federal court, with dozens of videos showing the controversial procedure emerging online.
In 2013, at the highest point of the hunger strike, over 100 inmates refused to eat over their indefinite detention without a trial or charges.
Many senior officials have called for the closure of Guantanamo.
Amnesty International human rights group described Guantanamo as "a symbol of injustice and abuse in the US administration's war on terror," adding, "It must be closed down."
UN Chief Ban Ki-moon stated that he "believes that prison at Guantanamo should be closed" and "also remembers that President Bush himself has said that he would like to close it."
German Chancellor Angela Merkel has said that "an institution like Guantanamo can and should not exist in the longer term."
Source : RT.com