Until there is a Palestinian state acceptable to its people, Pakistan will not recognize Israel. Pakistanis have begun a discussion on the possibility of any normalization of ties between Pakistan and Israel, sparking a spirited discussion on social media.
News of the alleged 'secret' meeting between Israeli Prime Minister Benjamin Netanyahu and Saudi Crown Prince Mohammed bin Salman has become the subject of heated debate on Pakistani social media. Saudi Arabia denied MBA held a 'secret meeting' with Israeli PM.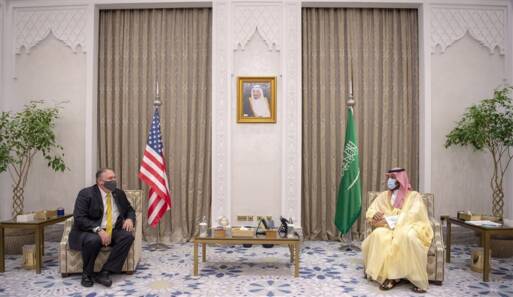 Despite having no disputes or conflicts with Israel, Pakistan plans to hold fast to its non-recognition of the Jewish state, a long-standing position that is rooted in feelings of Islamic solidarity with Palestine.
With a number of Gulf Arab countries, including the United Arab Emirates (UAE), Saudi Arabia, and Bahrain, moving to normalize relations with Israel, the question that arises is, could Pakistan be next? Or, should it be the next?
Turkish President Tayyip Erdogan and Saudi Arabia's King Salman bin Abdulaziz are also willing to improve bilateral ties.
Prime Minister Imran Khan recently told a local news channel that his country would not recognize Israel due to the plight of the Palestinians, adding that even if the whole world wants to recognize Israel, Pakistan would not do so.
Meanwhile, Erdogan is keen to position himself as the main voice on what is viewed as global Muslim issues. Moreover, Turkey has significantly bolstered its ties with Pakistan.
With Saudi Arabia apparently failing to deliver on Kashmir and Palestine, Erdogan has enthusiastically taken up these issues.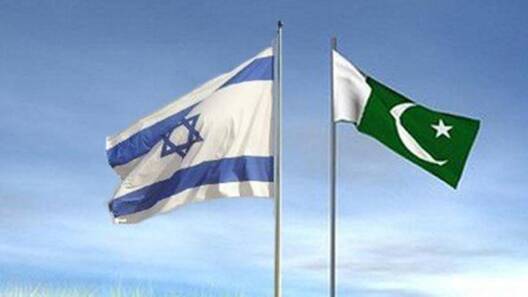 The effects of the alleged meeting on Pakistan are being talked about. Thereby, raising the question if Pakistan will change its Israel policy.
Pakistani journalists hell-bent on the normalization of Pak-Israel relations
If Pakistan was to engage with Saudi instructions and engage with Israel, it could end up undermining its stance on Kashmir. Not only that but also the situation in the occupied Palestinian territories. However, our journalists are of a different opinion.
While appearing on an Israel news broadcasting channel, Mubasher Lucman emphasized how recognizing Israel is the 'need of the hour' for Pakistan. He said, "Israel is a reality, it is a very important country… and a great nation."
Another senior journalist Kamran Khan tweeted that Pakistan 'must' revisit its Israel policy.
Both journalists have taken a bold stance by supporting an eventual normalization with Israel.
Now that the Arab world, which once championed anti-Zionism, is gravitating towards Israel, Pakistan is being pressurized to reconsider its own Israel policy.
Earlier this year PM said in an interview that "our stand about Israel is very clear. It is the same that the founder of the nation, Quaid-i-Azam had. We cannot recognize Israel until Palestinians get their right, which should be in line with the two-state solution."
The news of normalization of relations between UAE and Israel hit the world full force. It made many Muslim countries call out UAE for their deceit. Can the government think out of the box keeping in mind the larger interest of the country and the changing global realities? Or, we must play the old school?
What do you think of this story? Let us know in the comments section below.