A dead Syrian child was brought by sea waves to the Turkish coast. If it was a dead seal or dolphin would mourn animal rights organizations but unfortunately no sufficient voice of human rights organization and children rights organization in particular is being heard. Is human conscience dying?!
(By Imbërja Hajrullai)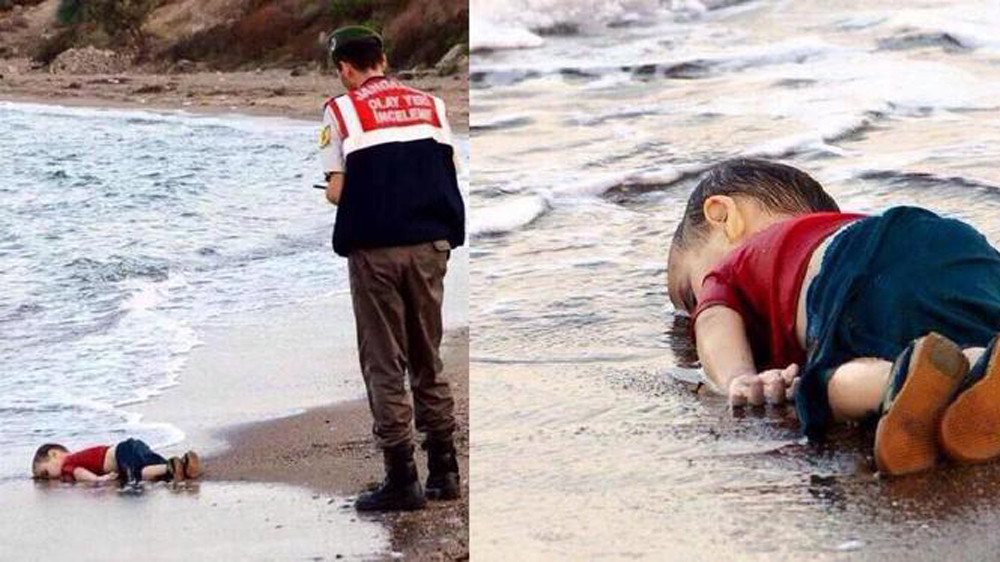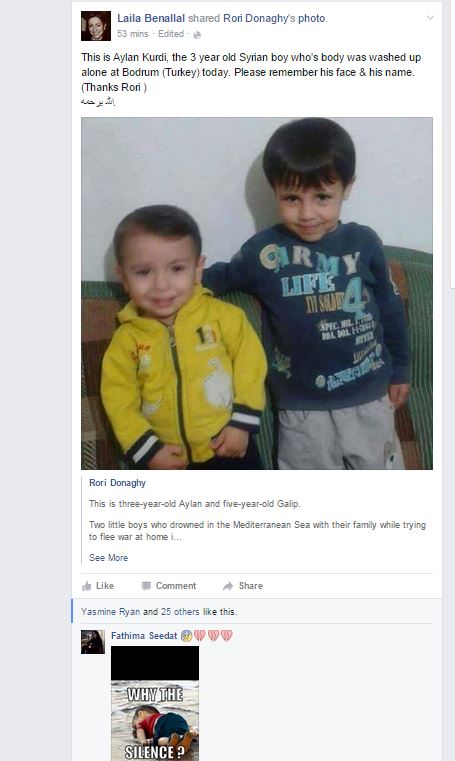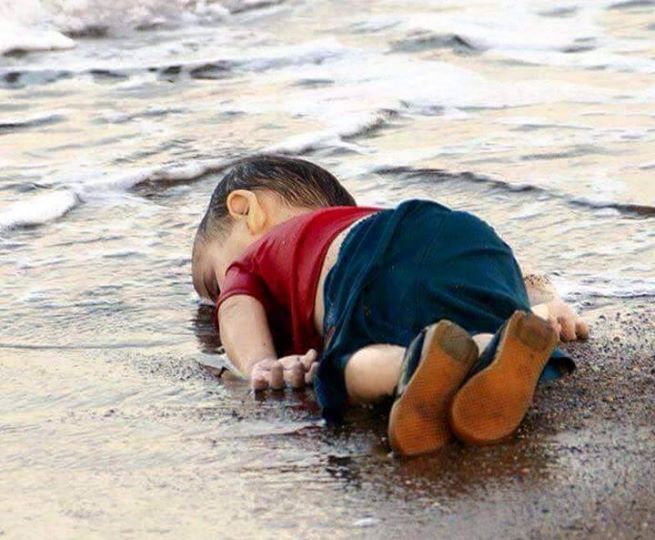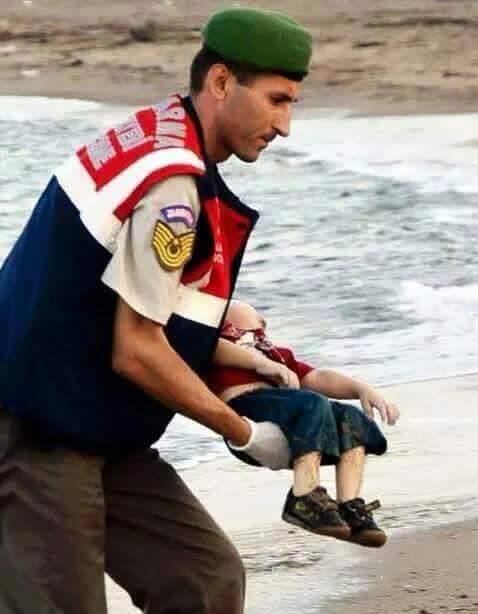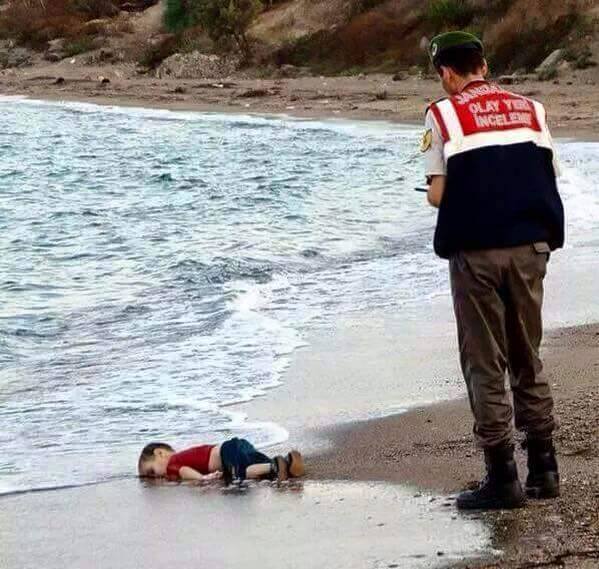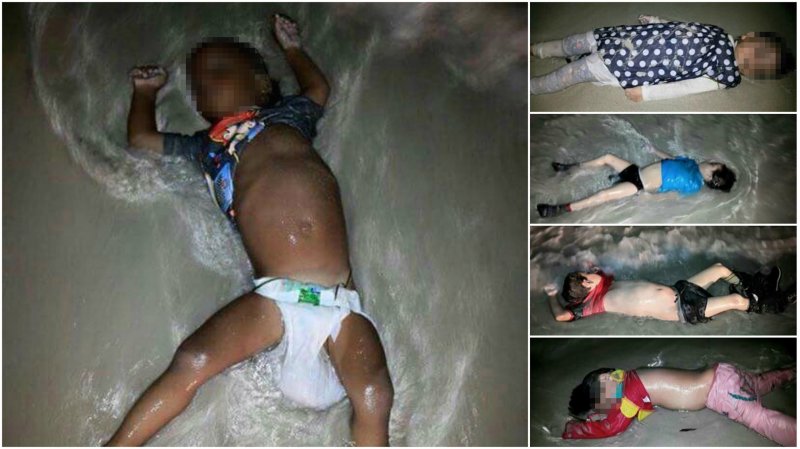 Unfortunately, the Muslim Ummah is keeping its lips sealed on this topic. This is the right time to stand up and help our Muslim brothers. If one can't 'do' something, they can atleast raise their voice.
Source: Al Jazeera