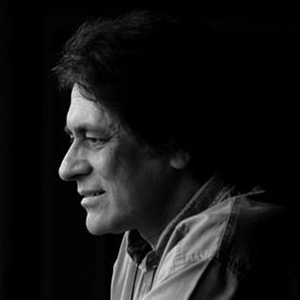 Shoaib Mansoor biography
Shoaib Mansoor is a Pakistani writer, lyricist, musician, television and film director and producer. He has been working in the Pakistani television, film and music industry since 1980.
He gained popularity for directing various TV shows such as Fifty Fifty (1978-1984), Ankahi (1982), Alpha Bravo Charlie (1998). Shoaib has received huge praise for directing various critically applauded drama series in the Pakistani television industry.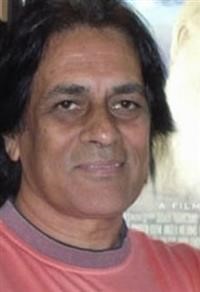 Source: Facebook
After gaining popularity in the Pakistani television industry, he then gained success in the Pakistani music industry as well when he wrote songs for Vital Signs which helped the music band to gain popularity across the nation.
He received countrywide appreciation in 1987, when he composed and wrote the song Dil Dil Pakistan. Through this song, he was able to successfully introduce Vital Signs musical band in the mainstream Pakistani showbiz industry.
After achieving admiration in the Pakistani television and music industry, he then also managed to accomplish praises in the Pakistani film industry as well when he directed and released Khuda Kay Liye in 2007, Bol in 2011 and Verna in 2017.
Shoaib Mansoor's Career
As a Television drama writer/director
Shoaib started his career as a director of the famous comedy show Fifty Fifty (1978-1984). The show was written by Anwar Maqsood. Regulars on the show included TV actors Ismail Tara, Zeba Shehnaz and Majid Jehangir.
He then went on to direct another popular TV series Ankahi (1982). The star cast included star cast including Shehnaz Sheikh, Shakeel, Javed Sheikh, Saleem Nasir, Jamshed Ansari, Behroze Sabzwari, Badar Khalil, Qazi Wajid, Azra Mansoor, Khalid Nizami, Arshad Mehmood, Tabassum Farooqui and Faisal Bilal.
Shoaib's biggest success as a director of TV serials was the TV show Sunehrey Din. The series starred Saleem Shaikh, Aliya Kazmi, Azra Mansoor and Mumtaz Musharraf. Shoaib Mansoor was asked in an Interview about the two drama serials which he directed which was mainly about life in the armed forces.
The 1990 drama serial featured some Pakistan Military Academy (PMA) cadets who are currently captains and lieutenants. After completing their respective training's, they were then commissioned by the Pakistan Army.
He then stated that initially he decided to portray the life of army officers in a single unit but when he started writing the script for the dram serial, an idea struck his mind that the drama serial will appear more fascinating to the audience if it will not be restricted to one particular unit.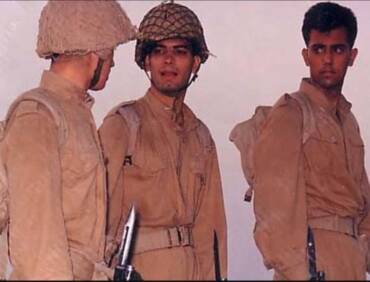 Source: IMDB
He said that viewers highly appreciated the drama serial Sunehrey Din which was aired in 1990. As a result, the people in the ISPR asked him to make another drama serial which would revolve around the same theme. Hence, he accepted their request.
As a result, he went on to direct Alpha Bravo Charlie (1997). Faraz Inam, Capt. Abdullah Mehmood, Capt. Qasim Khan and Shahnaz Khawaja were key cast members of the serial.
He was then asked whether he is any fascination for this particular theme to which he replied that it is nothing more than just a coincidence.
He added that since various Pakistani troops are quite often required to be deployed to overseas, he decided to portray some characters in overseas. This is the main reason why in the drama serial Alpha Bravo Charlie, one of the captains was sent to Bosnia.

Source: IMDB
Shoaib Mansoor As a music composer/lyricist
He also wrote and composed various famous songs. Through the help of music composer Rohail Hyatt, he introduced the famous music band vital signs in the Pakistani music industry in 1980.
Not only he mentored Junaid Jamshed but also composed and produced majority of the Vital Signs' songs. He also directed the Ishq Mohabbat Apna Pan series of songs between 2001 and 2003 which featured Rasheed Naz and Iman Al.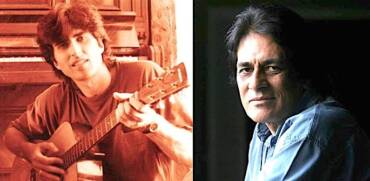 Source: Dawn
In addition, he also wrote and composed various hit songs of vital signs, such as Aitebar. Moreover, all the videos of the Vital Signs were directed by him and a music video compilation and movie titled Geetar was also produced by him in 1993.
As film director
Shoaib Mansoor made his debut as a film director with the critically acclaimed film, Khuda Kay Liye. The film was released on 20 July 2007. It starred Shaan Shahid, Iman Ali, Fawad Khan and Naseeruddin Shah in pivotal roles. The film was highly successful at the box office.
It proved to create a revival for Pakistani cinema. Khuda Ke Liye received the Silver Pyramid Award from the Cairo International Film Festival for 2007.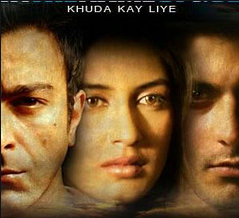 Source: IMDB
In 2009, Shoaib began directing a big budget film named Bol, with Atif Aslam, Mahira Khan, Humaima Malick and Iman Ali playing lead roles. The film released on 24 June 2011. Bol also proved to be a highly successful film and won numerous awards.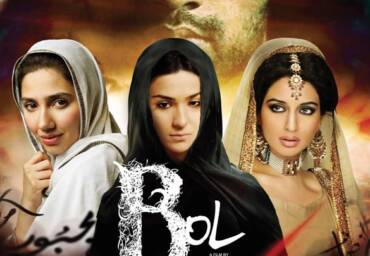 Source: IMDB
Shoaib Mansoor's third film Verna starring Mahira Khan as the main female lead was released by Hum Films on 17 November 2017. The film was initially banned by the Central Board of Film Censors (CBFC) because of its mature themes and edgy content.
Soon the ban had inspired a Twitter campaign under the hashtag #UnbanVerna. Just hours before Verna was due for release, the censor board cleared it for viewing. Verna was not as successful as Shoaib's previous two films but it was appreciated by critics and viewers.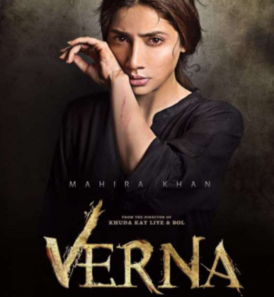 Source: IMDB
Awards
Shoaib won the presidential award of Pride of Performance in 2002. He was awarded the Sitara-e-Imtiaz by the President of Pakistan in 2007 for his multiple works in the Pakistani television, music and film industry.
In 2007, he received the Silver Pyramid Award from the Cairo International Film Festival for Khuda Ke Liye. His film Bol (2011) was awarded the Best Hindi film award in IRDS Film awards 2011 by Institute for Research and Documentation in Social Sciences (IRDS), a Lucknow-based civil society for raising many social issues including the regressive attitude of a male-dominated society.
He has also won Lux Style Award, Roberto Rossellini Award, London Asian Film Festival and was nominated for Asia Pacific Screen Awards.
Television
Fifty Fifty (1982)
Ankahi (1982)
Music '89
Sunehrey Din (1990)
Imran Khan (1993)
Geetar '93
Alpha Bravo Charlie (1998)
Gulls & Guys (1999)
Filmography
Khuda k Liye (2007)
BOL (2011)
Verna (2017)