Pakistan cricketing star Shoaib Malik on Sunday late evening survived a horrific crash when his sports car rammed into a truck in Lahore. The 38-year-old encountered the accident just after attending the Pakistan Super League (PSL) draft event at PCB headquarters.
The cricketer was coming out of the National High-Performance Centre (NHPC) in his sports car. Subsequently, he lost control and it rammed into a truck parked outside a restaurant. Fortunately, Malik remained unhurt while his car suffered damage on its front side.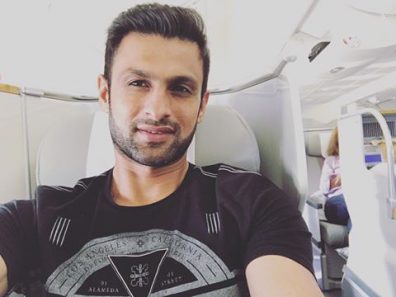 As per his manager, the all-rounder was unable to see the truck due to the fog. On the other hand, the eyewitnesses reportedly claimed that Malik exited the NHPC at high speed. More so, he was unable to control his car, which ended up skidding on the road and hitting the truck outside.
While the veteran all-rounder cricketer was reportedly safe, his car sustained damages to the front side when it hit the truck near a restaurant close to the NHPC.
Meanwhile, as pictures of a damaged car started making rounds on social media, Malik took to Twitter to assure worried fans that he was unhurt and doing okay.
"I am perfectly all right everybody," the cricketer reassured his well-wishers
Meanwhile, some media reports claimed that Malik was racing his car with allegedly racing with Wahab Riaz. In addition to this, several eyewitnesses have also confirmed that the cricketer was driving at high speed.
However,  Malik's manager told Dawn he was unable to see the truck due to the fog.
Twittersphere trolls the cricketer for losing the race with Wahab Riaz
LOL!
The memelords definitely never miss any opportunity.
Last year in November, the cricketer along with former TV host Shaista Lodhi surprised his wife Sania Mirza with a birthday dinner at Lodhi's residence.
It is pertinent to mention that Mirza along with her son Izhaan was in Karachi to support her husband in the playoffs of the Pakistan Super League (PSL) 2020. Malik represented Peshawar Zalmi in the PSL 2020.
Mirza beamed with joy in all her family photos as she posed alongside her husband and son Izhaan. She also wrote 'home' alongside one of the pictures. The birthday girl went on to appreciate the scintillating décor at the Lodhi residence on her Instagram stories. Meanwhile, the host also shared pictures of the event on her social.
Mirza and Malik are one of the famous desi couples and are loved both in Pakistan, as well as India. The Indian Tennis star recently shared a new video in which she was giving a dua lesson to her son Izhaan.
What do you think of this story? Let us know in the comments section below.