Another milestone for the veteran Pakistani batsman Shoaib Malik, as he became the second-only batter to score 12,000 T20 runs. He achieved the feat while playing for the Jaffna Kings in the Lanka Premier League (LPL).
Shoaib Malik is one of the most popular batsmen in the t20 format and delivered some of the finest innings in his career.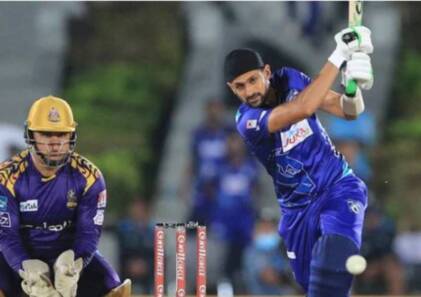 He dropped out from the Asia Cup 2022 and T20 World Cup 2022 which made chaos all over social media.
But looks like he proved his credibility in the LPL and achieved big things.
Shoaib Malik T20 Milestone:
Shoaib Malik has been playing T20 cricket since 2005 and since that era, he's been phenomenal. Shoaib Malik has crossed the milestone courtesy of his 35-run innings against the Colombo Stars. Only West Indies' great Chris Gayle has scored over 12,000 runs in the T20 format.
He achieved this incredible milestone in just his 485th T20 game. Shoaib Malik's T20 career reckon when he led Sialkot Stallions He has played in the Indian Premier League (IPL), Big Bash League (BBL), Bangladesh Premier League, England's T20 Blast, and Global T20 League.
He even played important in the 2007 T20 World Cup and was also part of 2009 winning T20 World Cup as well.
Retirement Plan: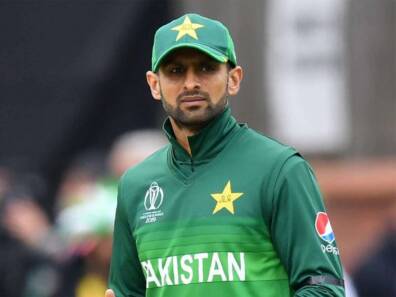 Shoaib Malik is 40 years old, handsome, and a fit player in the current slot. Will he retire from cricket? According to him, he has no plans to retire from the shortest cricket format and still has a hope to play for Pakistan. He will retire once and for all from cricket and everyone will know it, as he has no plan to stop playing T20 cricket right now.
Shoaib Malik was part of the 2019 Champions Trophy and 2019 ODI World Cup was his last 50 over format tournament he played. Pakistani players paid him great tribute after he retired from ODI.
What do you think of the story? Tell us in the comments section below.