Uh-oh! Former cricketer Shoaib Akhtar seems to have not just one but many 'problems' with his buddy Shahid Afridi, a list that had Afridi found hilarious once Akhtar shared it with him.
The legendary fast bowler recently had a reunion with some of his cricketing buddies in Dubai following the T20 World Cup. He met West Indies player Chris Gayle as well as Shoaib Malik and Shahid Afridi.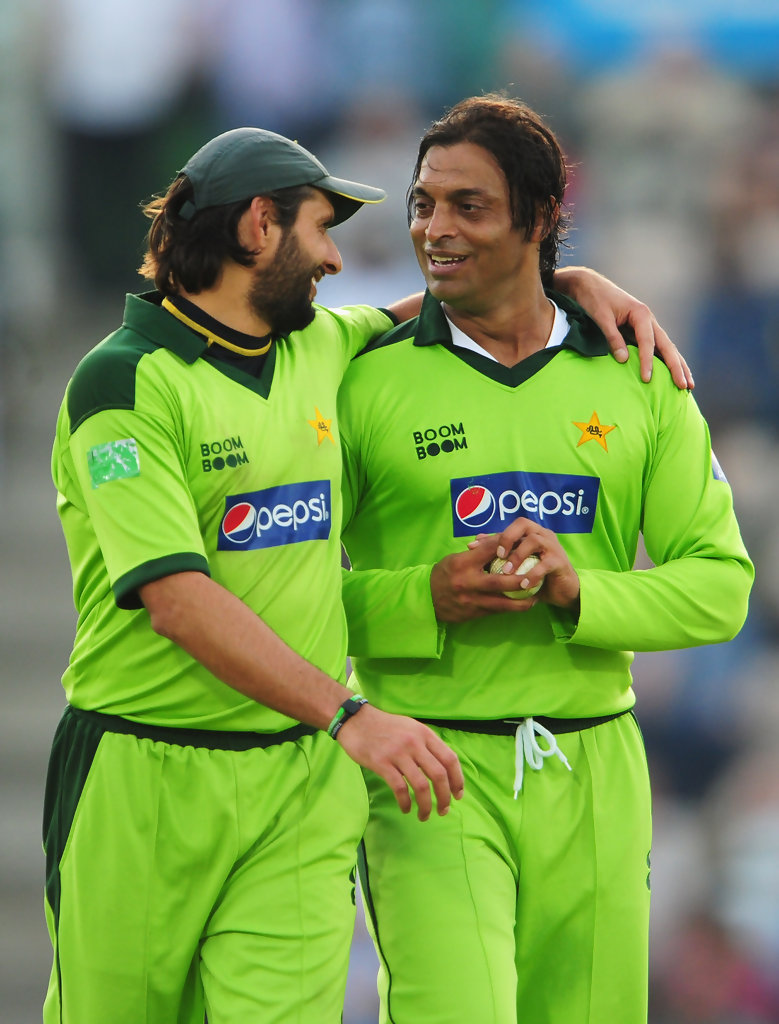 It was the ideal moment to let Afridi know that Akhtar has many 'problems' with him, problems many men will be able to relate to.
"The problem I have with Shahid is that he is much better looking than me," he teased Afridi in a video he shared on Instagram. "Also, he can hit the ball farther than I can. He's also more famous than I am."
"Another big problem is his hair, he has more hair than I have," he added. Lala was seen burst into laughter as Akhtar listed his 'problems' with him.
Have a look at it:
Meanwhile, Afridi also did not miss the opportunity to pull his old chum's leg. Upon knowing that Akhtar is filming the video for his YouTube channel, Lala teased him about finally changing into a new shirt. Not only that but he also asked to wear something else apart from black.
By the way, this was not the first time Akhtar was spotted with Afridi in Dubai. The two ran into each other at the Dubai international stadium, during the tournament final between Australia and New Zealand on November 14.
There is nothing more entertaining than seeing players on and off the field. As for Akhtar's list of 'problems,' we have to agree with him on one thing – Afridi does have a luscious head of hair. Don't you think?
As the Australian cricket team celebrated its win recently, Akhtar termed their celebrations of drinking from the shoe as "little disgusting".
Australia thrashed their trans-Tasman rivals New Zealand in the final by eight tickets to win their first ICC Men's T20 World Cup 2021 title at the Dubai International Cricket Stadium on Sunday.
What do you think of this story? Let us know in the comments section below.