The Pakistan cricket team is currently under self-isolation in New Zealand ahead of their series. This was after six members of the team tested positive for the novel coronavirus in Christchurch. This was announced by New Zealand Cricket (NZC) on Thursday.
The NZC added that all six Pakistani players have been moved into quarantine. The team's exemption to train while in isolation temporarily revoked.
The Pakistan cricket team also received a "final warning" for flouting quarantine rules. New Zealand health authorities revoked the players' ability to train while in isolation at their Christchurch hotel.
According to ESPNCricinfo, a Whatsapp message was sent from PCB CEO Wasim Khan sent to all players. He said the NZC has told them that the team will be sent back home if there is one more breach.
"Boys, I spoke to the New Zealand government and they told us there were three or four breaches of protocols. They have a zero-tolerance policy and they've given us a final warning," the Whatsapp message read.
Shoaib Akhtar slams NZ Cricket
The aggressive statement by NZC did provoke many Pakistanis, including legendary fast bowler Shoaib Akhtar. In a video statement on his official Youtube channel, Akhtar defended his fellow countrymen. He said the 'Men in Green' were not a club-level team.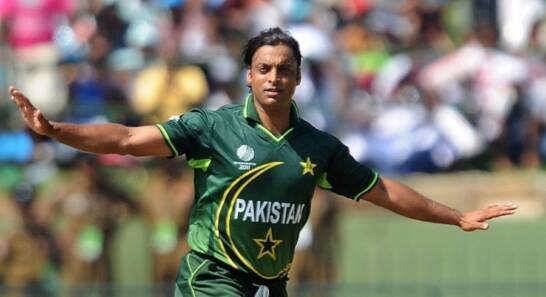 "New Zealand's comment that if the Pakistani team's standard operating procedures (SOPs) are not in place, we will cancel the tour is below the belt. I want to give a message to NZC that this is not a club team, it is the Pakistan national cricket team. We don't need you. Our cricket is not over and we are not in desperate need of the money. You will get the broadcast rights money. So you should be indebted to us for deciding to visit your country at such difficult times," Akhtar said in the video.
"You're talking about Pakistan, one of the best cricket teams in the world. So you should behave and stop making such a statement. Take care next time. The Pakistani team must now crush them in the T20 series."
Akhtar also grills PCB for not sending players on chartered flights
It was not only NZC that was criticized by Akhtar. He also bashed the Pakistan Cricket Board (PCB) for sending the players to New Zealand on a commercial flight.
"When the tour of England was organized, players were sent on chartered flights. But this time, first you went to Dubai, then to Kuala Lampur and then to Auckland. Does the PCB's brain not work and realise you could have organised a chartered flight?"
Netizens praise Akhtar for backing the team
Pakistani social media users are happy with Akhtar for defending his team. Many users said that NZC should have evaluated their statement as it was provocative.
The Pakistan cricket team is due to play three Twenty20 internationals and two tests from December 18, while a Pakistan 'A' tour will also be held concurrently.
As a result of the COVID-19 cases, it will be interesting to see if the tour takes place as per the original schedule. Fingers crossed!
What do you think of this story? Let us know in the comments section below.