Have you come across Fiza and Shiza memes lately but don't know who these people are? Worry not, we have got you. It is the clip of Judwaa – Haqeeqat, a local short about twin sisters Fiza and Shiza, that has been causing a stir.
A clip from an episode of the A-Plus TV drama Haqeeqat is circulating on social media right now where a bride freaks out and causes a scene on her wedding night when she realizes her groom is her brother-in-law — identical twins married into the same family — and the scene has the cybercitizens' heads spinning.
The story revolves around twin sisters Fiza and Shiza who marry two brothers, Zain and Faraz, without having seen them and the men's meddling phuppo has a daughter who is in love with one of the brothers so she switches the brides' rooms on their wedding night to sabotage their marriages so her daughter can have a chance.
The brides and grooms never really met before tying the knot and saw each other for the first time on their wedding night. The sisters, who were set to marry two brothers Zain and Farhan, ended up swapping husbands.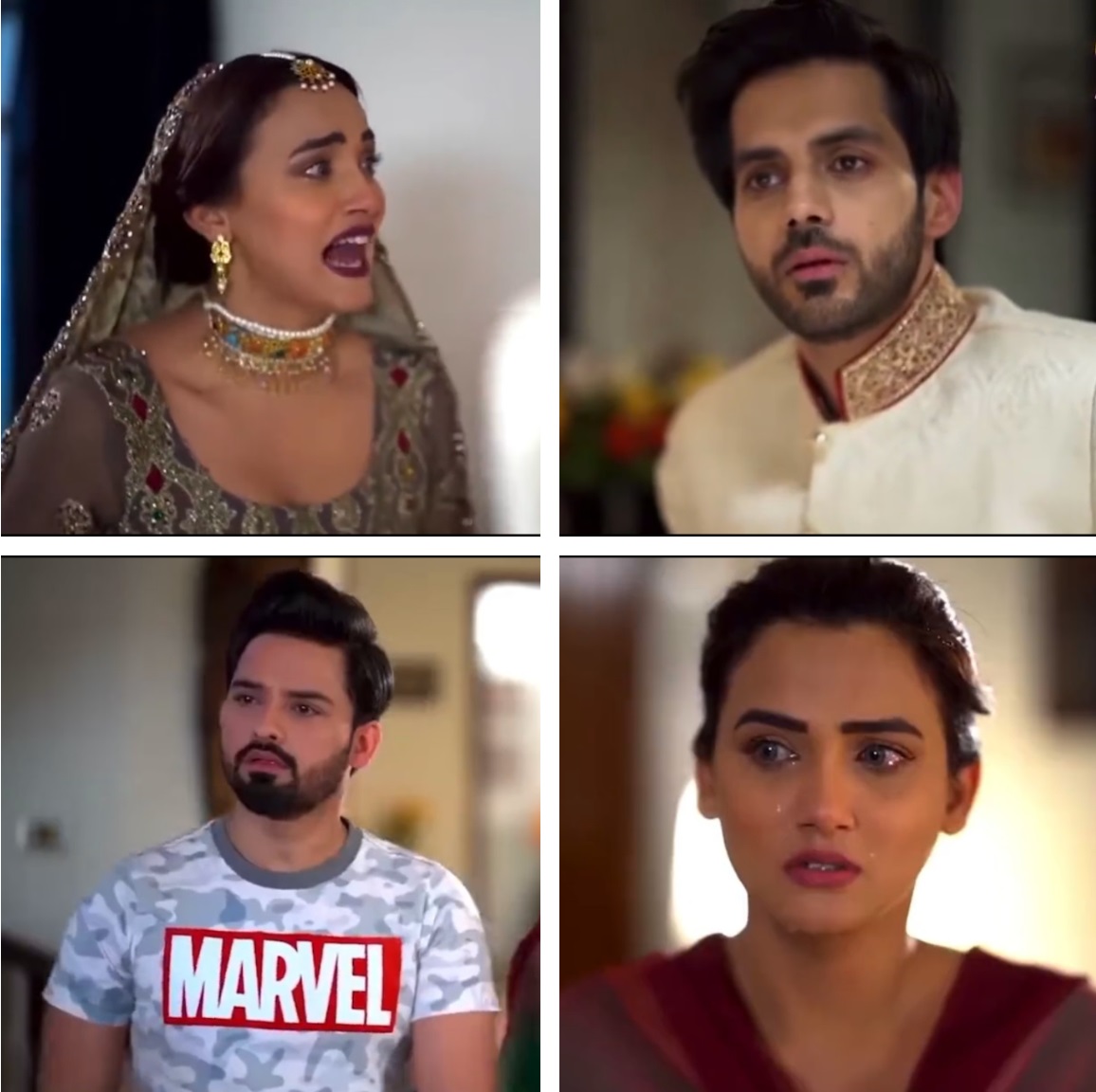 Faraz, who had to marry Shiza, tied the knot with Fiza while Zain married Shiza in an absolutely puzzling and mind-boggling plot. Sounds like a good ol' Star Plus drama, right?
The clip is from the episode Judwaa in Haqeeqat, a Pakistani anthology television series made up of assorted family stories. Each episode featured a different cast and the situations were based on real-life occurrences. That's right, this actually happened to somebody out there.
Have a look at the clip:
Are you getting the picture now? As you can see, Twitter is not having it, and the reactions range from incredulous disbelief to cringe-worthy memes. We are pretty sure we all felt the same after first seeing the clip.
Here are some memes worth checking out:
This is the second meme to take over social media in 2022 after the Adnan Siddiqui meme, and it seems like both are here to stay.
A video of the actor participating in the destruction ceremony of confiscated goods went viral last month. Siddiqui took part in a destruction ceremony of confiscated goods organized by the Customs (Enforcement) Karachi. He recorded himself taking part in the destruction of seized liquor and drugs.
Soon after the event, a particular photo of Siddiqui, showing him taking a selfie with the aforementioned drugs ablaze in the background, became the first meme of 2022. Following in the footsteps of his friend and fellow actor, Aijaz Aslam also attempted to recreate his viral meme.
What do you think of this story? Let us know in the comments section below.