Short hair, long hair. Short hair, long hair. Short hair, long hair. Girls have the perfect choice of keeping the desired length of hair they want. While short of girls look extremely classy, they have their cons as well. And let me state it here, various amount of cons…
Whether it is a pixie or a short'do, the struggles these short hair women face get extremely real.
1. Hair Buns Look Like A Walking Joke On Your Head
Unless you are a pro at hair-dos or are a frequent visitor of a parlor, getting a nice bun out of short hair is pretty difficult.
2. Your Hair Are The Perfect Explanation Of Mess When Not Taken Care Of
Because they cannot be tied or handled instantly, they take their time to settle.
3. Bobby Pins Are Your Best Friend
Unless your hair are straight in texture, bobby pins are largely used when you are trying to tie them. Otherwise, the loose ends come out and they look horrible.
Yep….
4. Limited Hairstyles Can Be A HUGE Problem
Because there is less hair, obviously. You really can't play around and try something new.
Read Also: 10 Incredible Hair Care Tips For Hijabis
5. Even If You Do Get A New Hairstyle, Weather May Not Be Your Best Friend
Screw you, wind.
6. Hair Treatments Are Still Pretty Expensive
If you thought having short hair will save you from all the costs of hair dye and haircuts, you were wrong. They cost exactly the same, if not more or less.
7. You Look Younger Than Your Age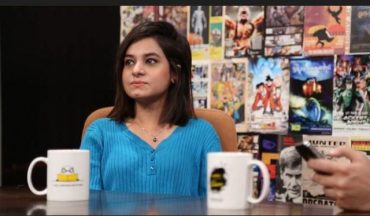 Sweet kid
8. People Think Short Haired Girls Would Look Strange As Desi Brides
And frankly, we haven't seen many short hair brides…
9. Frizzy + Short Hair = Recipe For Disaster
Unless you master the art of handling them correctly, you are doomed.
10. Once You Get Your Hair Short, There Is No Going Back
Short hair girls look extremely pretty and everything but man, these struggles are real.