In the year of 1965, Pakistan was attacked by India and the Pakistan armed forces fought the war with dignity, bravery and dedication. Their hard work, struggles and gallantry is still remembered today.
However, it was shocking to a lot of Pakistanis to hear that the Shireen Mazari's daughter; Imaan Zainab Mazari thinks Pakistan lost the war.
Taking to Twitter she stated some facts that are baseless and have created quite an uproar in social media for her indecency.
The minute she posted the tweet, Pakistanis are completely enraged with her stance; and we don't judge them. Pakistan since it came into existence is a country that has a grave history behind it.
Hundreds have lost lives for the sake of Pakistan and a large number of people were also killed during the migration from their homes in India to come the newly-born state of Pakistan.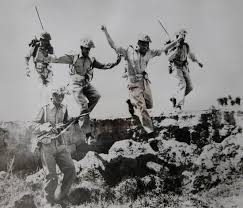 Even if we forget the lives lost during independence in 1947, the war of 1965, was one of the most heroic and legendary wars of all time.
Pakistan fought diligently against the treacherous Indian army. And won the war that took place from April 1965 to September 1965 respectively.
Hence, why denying the actual facts and relying on acclaimed ideas of different forums is making Pakistanis question Imaan Mazari's statement!
Pakistani Twitterati school Imaan Mazari for her '1965 war facts'!
Simultaneously, Pakistanis wasted no time to school Imaan Mazari for her incorrect stance on the matter. From trolling to teaching her about the importance of a free state; Pakistanis left no stone unturned!
if these are facts then why India didn't occupy Pakistan or even any city. Neither Sialkot nor Lahore? Even after they announced to take tea in Lahore but remained failed. Why India not attacking Pakistan now? If it claims of wiping out Pakistan from map. What is it afraid of?

— Ataullah Hanif Marth (@attaullahhanif) September 6, 2020
While some tried to school her, some were simply calling her an 'attention seeker',
What was sad in this entire scenario, was how some Indians were enjoying the entire banter. Not only did Imaan Mazari's unnecessary tweet allowed to create angst among Pakistanis, but it also foreshadowed our image internationally.
Hence, few Pakistanis pointed it out how Imaan Mazari belongs to an upper social class who enjoy a large number of perks because of this country and still badmouth it.
I am astonished that this class enjoys all privileges and perks from this country and speak vehemently against it. Her mother holds portfolio of federal minister and she is MNA on reserved quota for woman. A nation state can tolerate dissent but not treachery.

— ہم عوام (@Truth_Seeker26) September 6, 2020
To say that people were hurt and annoyed at Shireen Mazari's daughter for saying something so outrageous is an understatement. As a matter of fact, people are even enjoying trolling Imaan Mazari for her tweet.
Turns out Imaan Mazari really needs to re-read her own facts and sources before coming up with such false claims.
What do you think of the story? Tell us in the comments section below.