ISIS tried launching an assault on the new, highest-profile effort by Saudi Arabia to protect itself from the chaos happening in its neighborhood.
A 600 mile long, Great Wall is being built by Saudis to separate Saudi Arabia from Iraq to the north.
Most of the area on the Iraqi side has been under the control of ISIS, which aims to ultimately capture Saudi Arabia, the home to the 'Two Holy Mosques' and two holy cities, Mecca and Medina.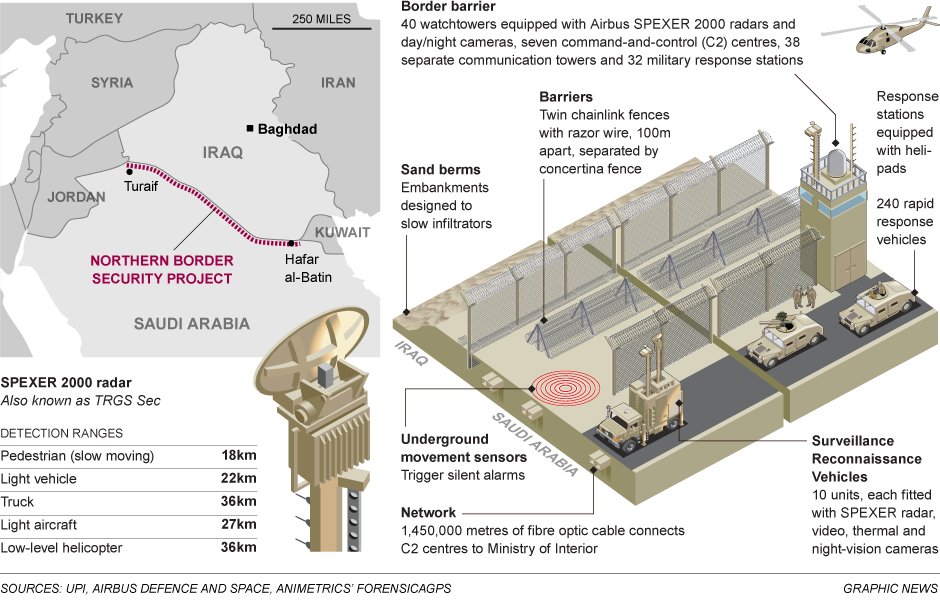 The proposal has been under discussion since 2006, but work began in September l2014 after ISIS took charge of much of the western and northern sides of the country gave it a considerable land border with Saudi Arabia to the south.
Now, the border zone includes five layers of fencing with radar cameras, night vision cameras and watchtowers.
An extra 300 troops were sent to the area by Riyadh.
It has always been difficult for Westerners to visit Saudi Arabia. However, the fellow Muslims found it comparatively easier to enter the country, especially during the season of Hajj, when pilgrims come to Mecca and Medina from all around the world.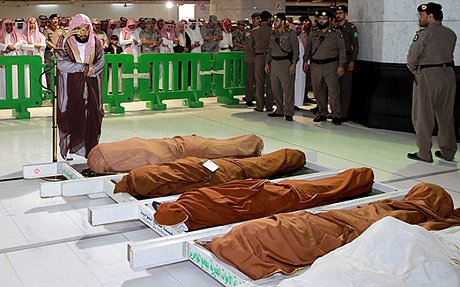 However, trends are changing with changing times.
A physical barrier has also been created along with parts of the border with Yemen to the south. It is a 1000 mile border.
The last week's attack was the kind of incident that the Saudis wish to avoid. Three guards on the border, including the commander of border operations in Saudi Arabia's northern zone, General Oudah al-Belawi, were killed in the attack.
All of the four attackers also died.