TIME magazine annual 100 most influential people list has been revealed and it contains some renowned faces like Sherry Rehman and SRK.
The list consists of a diversified group of personalities who have showcased their different side to the people and dropped into the influential people's list.
From the Asian side, Bollywood's King Khan Shah Rukh Khan and RRR director SS Rajamouli, and Pakistan People's Party (PPP) political leader, Sherry Rehman.
Apart from them, Bella Hadid captured everyone's attention with her caption, and no doubt over the past years the way she stood up for Palestinians no one did.
Sherry Rehman & TIME Magazine 100 Most Influential People:
Soon the list was announced, and everyone went on board to congratulate the stars and write a heartfelt note for them.
SS Rajamouli, whose movie won the Oscar for the best song named in the list and Alia Bhatt wrote a note.
"The first time I met SS Rajamouli was at the preview of Baahubali 2," recalls Bhatt. "We were all extremely starstruck. And even while I was watching the movie, I was like. Oh, my God, what a dream it would be to work with this director. Lo and behold, the dream came true."
"Being directed by him in RRR was like going to school all over again," she continues. "He knows the audience he's serving. He knows what beats to hit, and what turns to take. I call him the master storyteller because he genuinely loves the flair and abandon of stories.
And he brings us together. India is a massive country with diverse demographics, tastes, and cultures. But he gets that—and he unites us through his movies.
I once asked him for advice on acting. He said, "Whatever choice you make, just do it with love. Because even if the film doesn't work, the audience will see love in your eyes for what you're doing."
Deepika On SRK
"I'll never forget the first time I met Shah Rukh Khan," writes Deepika Padukone. "I had just arrived in Mumbai from Bangalore with one suitcase and a dream.
The next thing I knew, I was sitting in his house! I was being considered for a role in a film opposite him.
It's been 16 years since. What makes our relationship special is the love, trust, and respect we have for one another. Shah Rukh Khan will forever be known as one of the greatest actors of all time.
But what truly sets him apart is his mind, chivalry, and generosity.
The list goes on. For someone who has known him intimately and cares for him deeply, 150 words will never do justice to the phenomenon that is Shah Rukh Khan."
For Sherry Rehman Germany's State Secretary's Note:
Germany's state secretary wrote down the special message for international climate action, Jennifer Morgan, has written a note for Sherry Rehman.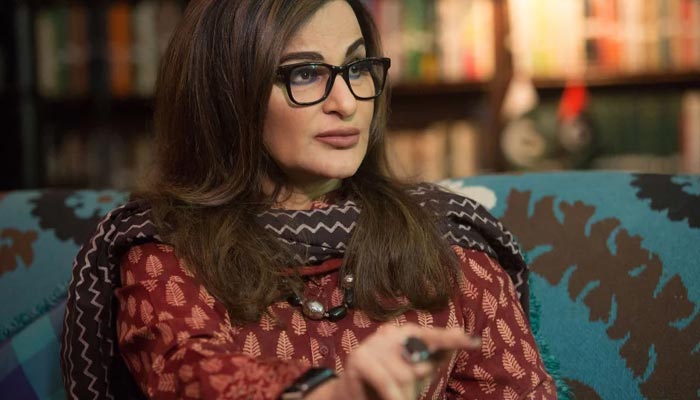 "Pakistan is responsible for only a fraction of global emissions, but the climate crisis led to more than a third of the country being flooded last year," Morgan details.
"The water had not yet fully receded when Sherry Rehman arrived in Egypt for COP27, the U.N. climate summit, in November. There, as Pakistan's Minister for Climate Change, she gave a voice to those who had lost everything to the floods."
Bella Hadid Tweeted:
Bella Hadid is one of the most popular and influential models in the history of showbiz. She has been very vocal over the brutality done by Israel on Palestinians. At one point, she challenged the higher authorities, on if they wanted me to stop talking about the Palestinian massacre.
Her friend model and humanitarian Christy Turlington Burns, has written a note for Bella Hadid, in which she states that the model is "as good as she is beautiful." Comedian Ali Wong has penned a dedication for Padma Laksmi, in which she notes, "Padma is an incredible writer, and that shines through when she speaks. She's articulate and has a strong point of view."
There are many people also included in the list, Miyazaki the maker of Elden Ring, and a few others.
What do you think of the story? Tell us in the comments section below.