A tall man from Kabul, Afghanistan has arrived in Pakistan to get a customized Peshawari Chappal. This is because he could not find the optimum footwear of his size in his country.
Sher Khan, 24, is in Peshawar to get a customized sandal according to his size. As a result, he has reached out to Haji Nooruddin Shinwari, also known as Chacha Nooruddin.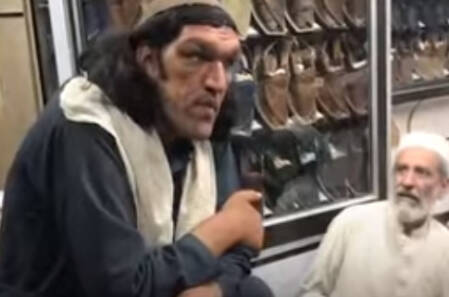 Nooruddin is famous for making Peshawari Chappal for various international celebrities including Prime Minister (PM) Imran Khan and Daren Sammy.
I have not seen such big foot size in my life, says Chacha Nooruddin
In an interview to Dialogue Pakistan, Chacha Nooruddin described about the customized Peshawari Chappal he designed for Sher Khan.
Nooruddin said he had not seen such a big foot size in his lifetime. The shoe is 27 inches long and 20 inches wide.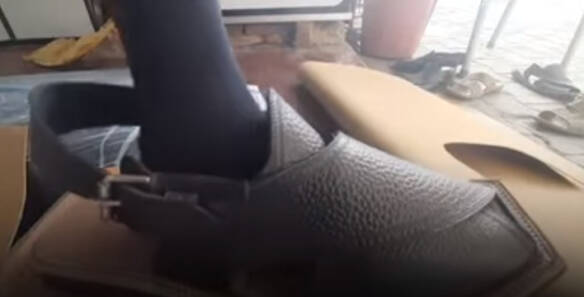 He added that he has not come across a person with this huge height and giant foot size.
Who is Chacha Nooruddin?
Nooruddin set up his business in Peshawar's bustling old Namak Mandi market in 1976. Despite deteriorating sales in the past, he resurfaced as one of the province's most popular shoe-makers with his custom-made, double-sole sandals.
According to Dawn News, Nooruddin became famous for making specially customized sandals for PM Imran Khan. Back in 2015, the traditional Peshawari chappal or sandal was launched by Nooruddin as "Kaptaan Chappal".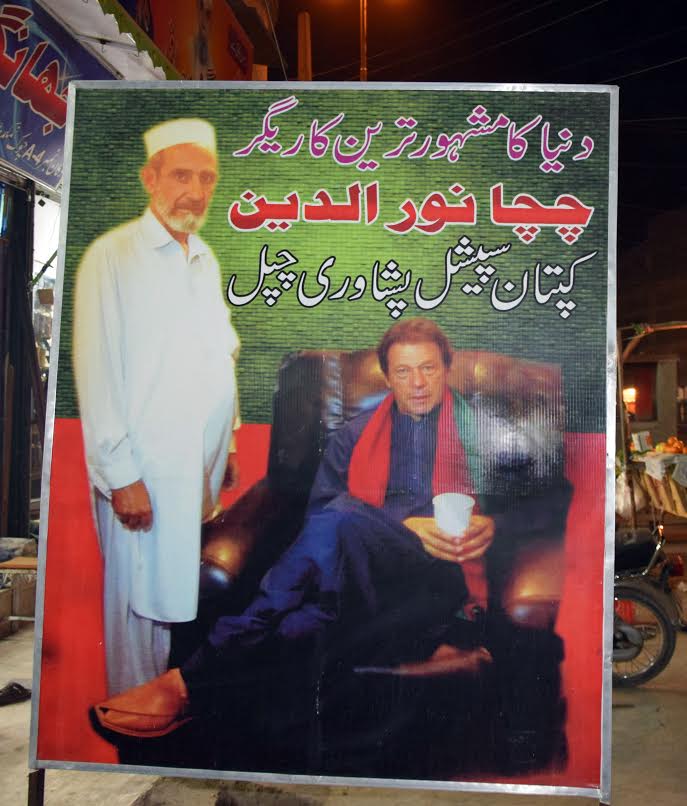 The special double-soled Peshawari chappal had been in fashion for a long time. However, it got fame when Nooruddin gifted a pair of this specially designed new brand to PM Khan at his wedding with Reham Khan in 2015. As a result, the shoe became an instant favorite with people in Pakistan.
Soon after, most K-P ministers and the Pashtun population in the Gulf states began placing orders for Kaptaan Chappal in large numbers.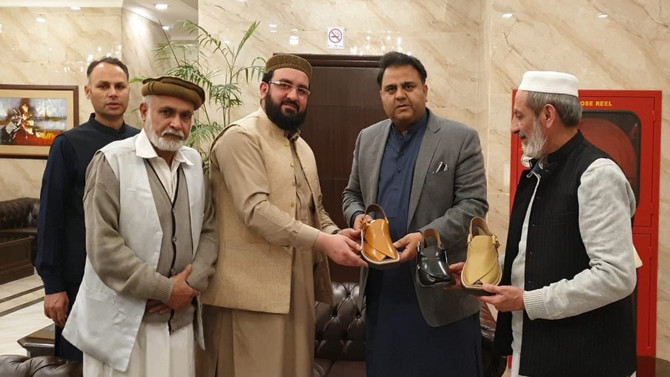 In February 2019, the renowned sandal maker Nooruddin got more fame for gifting two of his famous hand-crafted leather sandals to the Saudi crown prince in Islamabad during his two-day visit. The sandals were received by Fawad Chaudhry.
It is indeed motivational to see how one is blessed with success so unexpectedly as in the case of Nooruddin. Pakistani citizens are happy to see that he is getting global recognition for his expertise in sewing Peshawari sandals.
Story Credits: Dialogue Pakistan
What do you think of this story? Let us know in the comments section below!