Shell as a brand has always been up there when it comes to providing the customers with exactly what they want. It leads the industry in giving customers the very best of facilities on its sites too. Services from an oil change to a car wash, Shell has made it their top priority to bring the very best out of our vehicles.
And just when we thought that there is nothing really that Shell could do to top their superior services with, they have come up with an opportunity for us to drive home in a world of luxury. Their new campaign is providing one lucky individual an opportunity to drive out with the all-new Mercedes A-class sedan. Could this be any better?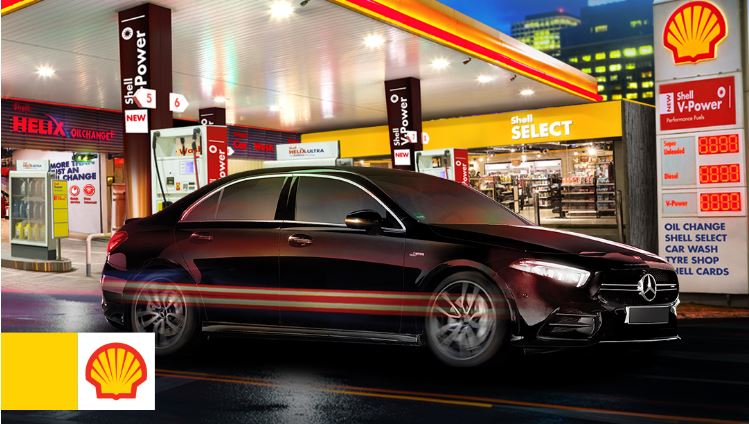 Yes you heard it right the all-new "Mercedes A-class" sedan, isn't that fantastic:
The whole campaign is looking to encourage customers and increase their awareness about payment options. We all know how Shell is an industry leader and it was inevitable for them to stand up and inspire a change. And my word is that they doing it in style.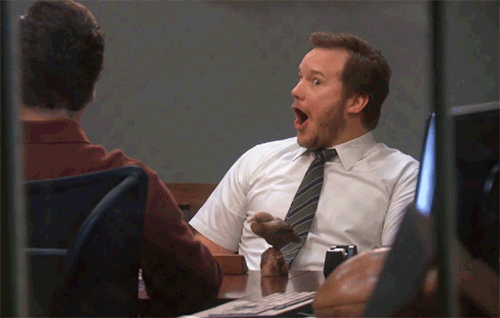 The prospect of inspiring a change:
In their exclusive partnership with Visa, any customer who spends a minimum of Rs. 3,000 on any of the Shell forecourt services (at selective stations) and pays through their Visa card will be in the running to win.
Through this impeccable offer, Shell aims to highlight some of its other services as well. The offer is not only limited to refuels, in fact, it includes all the services these Shell sites have to offer such as car wash, oil change, Select Stores, ATM, and other desserts and beverages.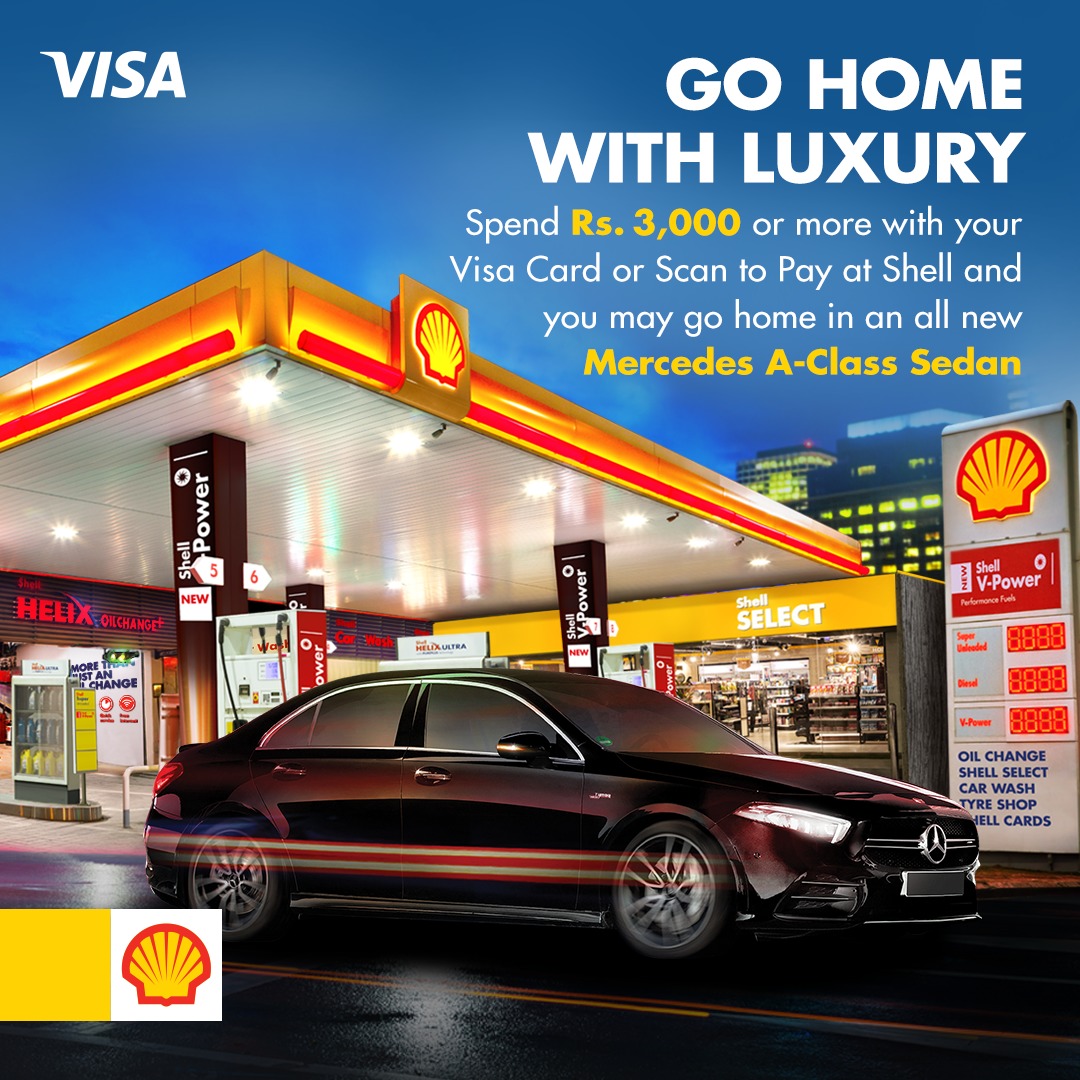 The campaign is also a kind of social service for the people of this country. We all know that other payment options are not that preferred by the locals. People are hesitant using their cards and opt for doing their transactions through cash. This new campaign will look to change all of that. I mean with the prospect of winning a new Mercedes A-class sedan I would use my card all day.
Shell is indeed one of the most trusted fuel distribution companies in the world. In Pakistan Shell supplies 2.66 bn liters of fuel annually.
Shell has its presence in the country for as long as we can remember. Always providing us with top quality lubricants and fuels that make the performance of our vehicles even better.  They have a well-established network of several pumps spread throughout the country. This has enabled Shell to even reach the most remote areas of the country making it the country's most valuable energy partner every step of the way.