Shell-eco marathon is one of the world's most challenging innovation competition held annually in Europe, America, and Asia. The event challenges young engineers to come up with innovative solutions to make transportation fuel-efficient and more importantly, environment-friendly. It is a platform which brings out the best in students, both in terms of the technical skills they possess and their marketing and communication qualities. Team PNEC NUST has been a pioneer for Pakistan in Shell-eco marathon with its history in the competition dating back to 2009, and the team itself winning several awards and gaining widespread recognition along the way.
Team PNEC also holds the distinction of being one of the few teams globally which participate in both the Urban and Prototype category of the competition. This goes a long way in showing the dedication with which both the team's technical and marketing teams have performed since its inception. The team has consistently knocked on the doorstep of this landmark engineering competition, qualifying for the competition a record 6 times, more than any other team in Pakistan. Furthermore, the team is all geared up to represent Pakistan in many more events with increased vigor and determination, the nearest event being SEMA'18.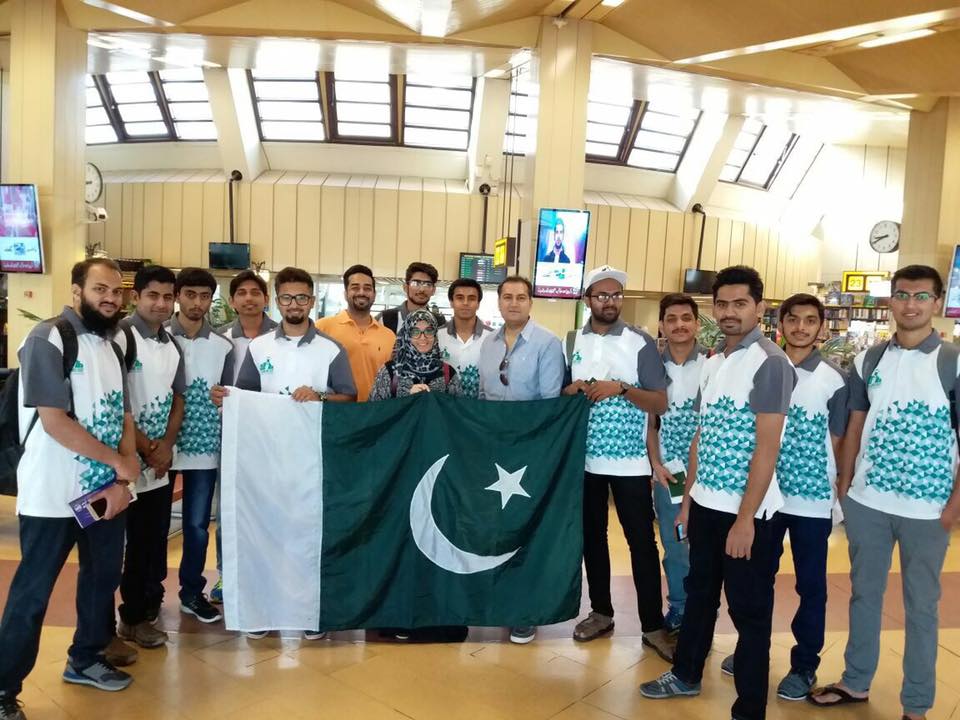 With experience comes the ability to transform failures into successes. This fact has been clearly outlined in the Team's trophy-winning campaigns in recent years. It bagged the Communication Award in 2014 and most recently in March 2017. The Communications Award is one of the most prestigious off-track awards in Shell Eco-Marathon, the silverware being awarded to the team with the best campaign revolving around their vehicles, promoting eco-friendliness and environmental awareness. The team has also managed to perform admirably on the technical front, achieving 2nd position globally in the Shell Dream Car Concept in 2015 and most importantly winning the Technical Innovation Award in the same year.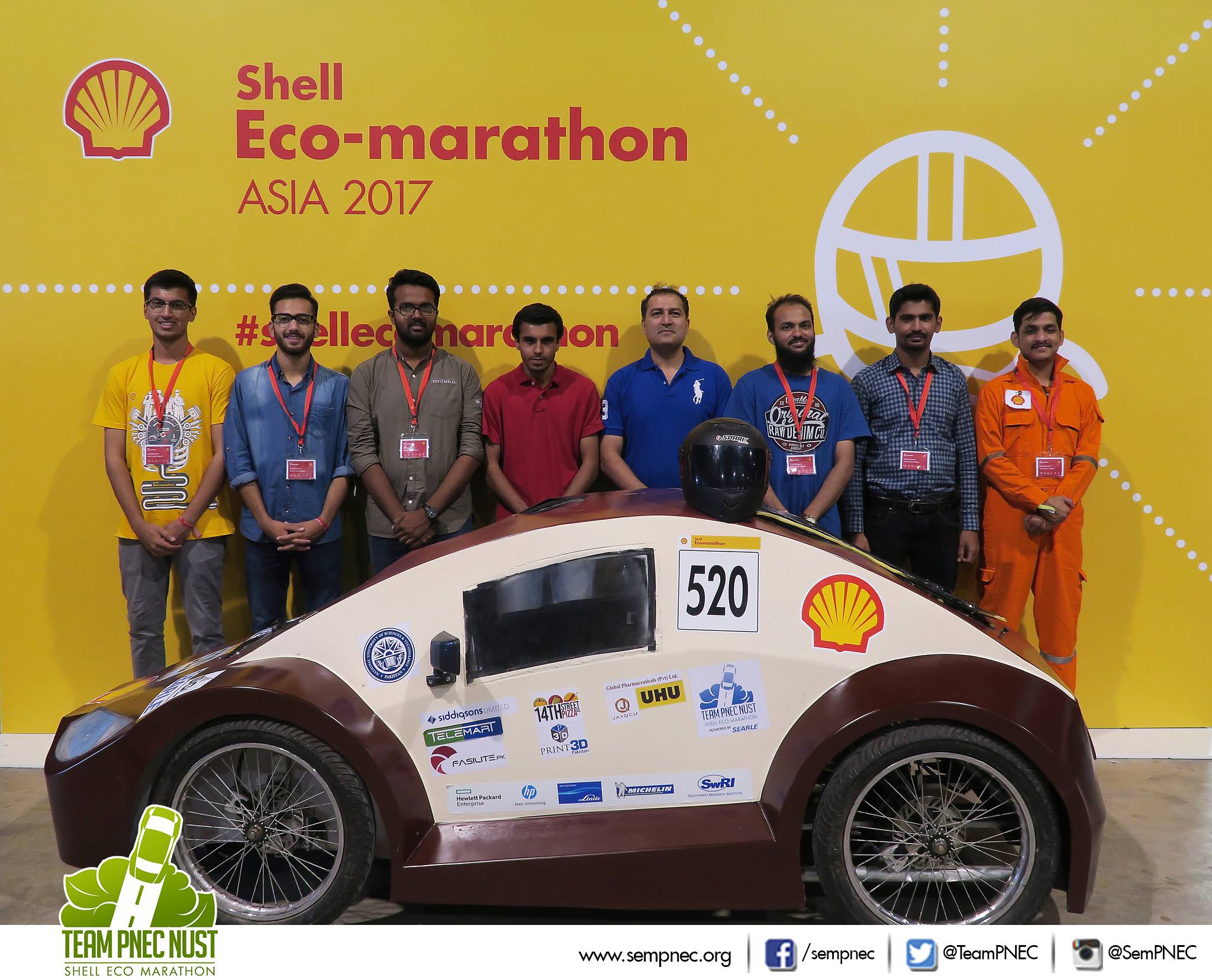 Apart from event-day achievements, Team PNEC NUST understands and strives to promote the message of Shell-eco marathon, which is the introduction of environmentally feasible, smart technological innovations which have the potential to bring about a green revolution in the current transportation system. The team realizes the importance of not only respecting this message internally but also to spread it amongst the masses. Consequently, the team has conducted several far-reaching campaigns including Shajar-e-Ishq, a tree-plantation campaign spread across Pakistan to promote eco-friendliness. The team is also one of the few teams in the country to have an elaborate National Outreach program which has enabled its members to reach about 150,000 people with its message of technical diversity and the hazards of environmental degradation.
The team is now set to participate in Shell-eco marathon 2018, in the hopes of achieving greater heights.