Days after police in Islamabad fired tear gas on protesting government employees, Interior Minister Sheikh Rashid on Sunday downplayed the incident. "It was necessary to test the tear gas as it had been unused for a long time," he said.
While addressing a ceremony in Rawalpindi, Rashid said the capital's police "fired a little tear gas." In addition to this, he stated that it seemed necessary to test it since the tear gas canisters had been unused for a long time. "Only a little was tested, not a lot," he claimed.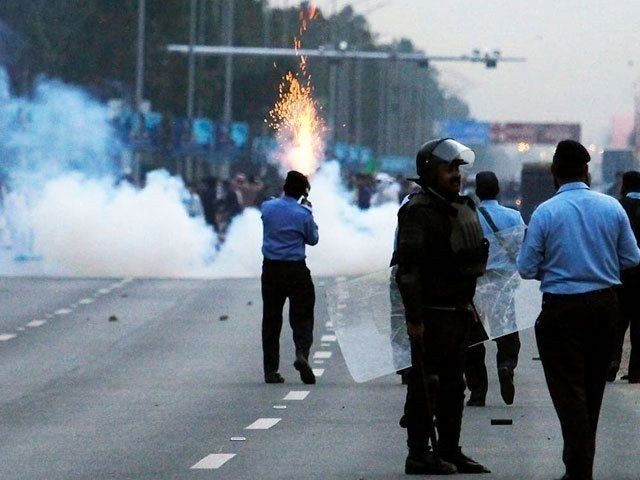 The capital turned into a war zone last week as the government employees, protesting for a pay rise, clashed with police. Meanwhile, they attempted to enter the restricted Red Zone – an area where the government and military buildings are located.
Earlier, the government had approved a 24% increase in salaries for grades 1 to 16, in principle. However, federal employees demanded a 40% rise in their salaries. They also wanted an increase in the salaries of provincial employees as well.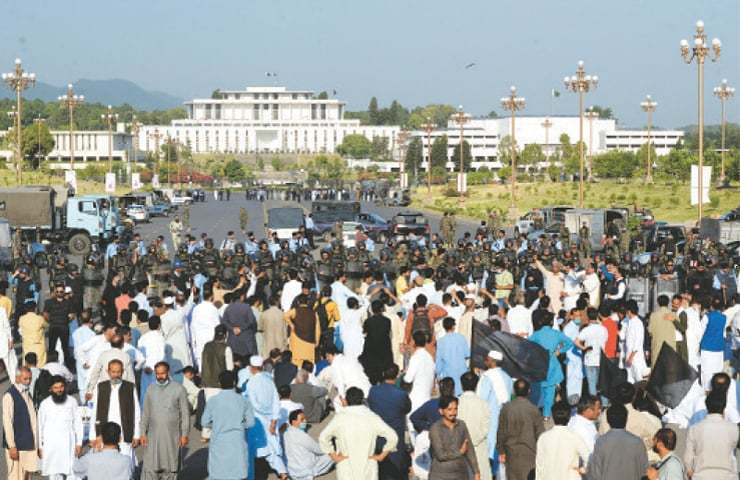 Islamabad police had fired over 1,000 tear gas shells at the protesters to disperse them. The protesters, who were government employees, were merely demanding an increase in their salaries in accordance with the prevailing inflation.
However, the protest had ended the next day after a government committee succeeded in negotiations with the protesters. It agreed to increase the basic pay of federal government employees from grades 1 to 19 by 25%.
In addition, Rashid, who had been a part of the government committee, said on Sunday that the "real problem" was not the tear gas shelling. In fact, the pay raise that "amounts to billions of rupees in this time of inflation [and is a burden on the] treasury".
Twittersphere erupts in anger over Interior Minister's comments
"Many people got injured during the exercise and a cop died too," wrote journalist Murtaza Solangi.
Another user termed Rasheed's comment as "a highly deplorable remark".
'Inhuman government,' one wrote
"This very 'test' killed the policeman. Has this ever happened in the world that an interior minister makes this statement and no one takes action against it?" said a user on Twitter.
It is pertinent to mention that a heavy contingent of police stationed across Islamabad to control the demonstration. Consequently, a police officer lost his life after he fell ill due to intense tear gas shelling.
The capital saw tear gas shelling amid protests by hundreds of government employees. In addition to this, as per reports, a reporter was also attacked by the protesters with stones in Islamabad.
What do you think of this story? Let us know in the comments section below.