On Thursday, the Islamabad High Court granted bail to Awami Muslim League (AML) chief Sheikh Rashid. It became one of the high profile cases and it grabbed everyone's attention when he was detained.
He was arrested in the case of his allegations against Pakistan Peoples Party (PPP) co-chair Asif Ali Zardari for plotting to assassinate Imran Khan.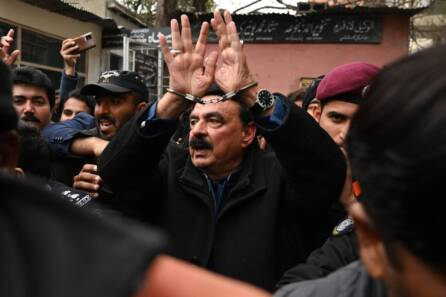 When the whole scenario took place, there was chaos at his home, but he was still in his form with no fear.
IHC Released Sheikh Rasheed In Zardari Case
Justice Mohsin Akhtar Kayani presided over the hearing f Rashid's post-arrest bail plea and announced the reserved verdict, and issued an order for the former interior minister to deposit surety bonds of Rs50,000.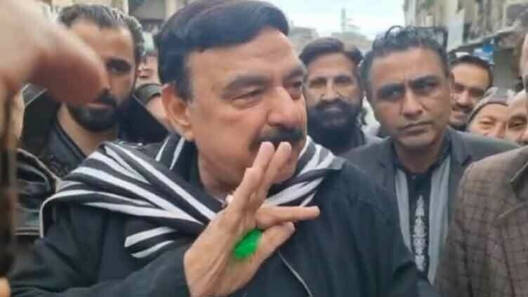 Advocate General Islamabad Jahangir Jadoon said Sheikh Rasheed had never denied his statement and he was still repeating it. He said the accused had been a Member of Parliament and such an irresponsible statement was unexpected from him.
The Advocate General further said, "said on one side the accused had been saying that he was a senior politician but on the other hand he was alleging Asif Ali Zardari for getting the services of terrorists. The accused had used abusive words for the interior minister, and foreign minister which couldn't be even repeated in court."
Freedom of Expression
Jahangir Jadoon said the freedom of expression had also some limitations. Being a senior politician, Sheikh Rasheed should use parliamentary language but he was still repeating offensive words, he said.
He said if the accused gave an undertaking that he would not repeat his words then the court could take up his bail request.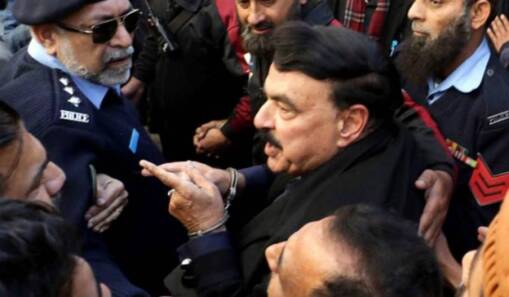 Sheikh Rasheed's counsel Salman Akram Raja said "the police had registered an FIR against his client on the basis of his statement on a TV channel. The lower court had dismissed his bail petition on the risk that the accused could repeat his statement after being released."
After listening to both parties' arguments, the Judge granted bail to Sheikh Rasheed and issued his release orders. Last month, Fawad Chaudhry was arrested and IHC ordered them to present him in court.
What do you think of the story? Tell us in the comments section below.