Shehroze Kashif, 19, became the youngest Pakistani mountaineer to reach the summit of Mount Everest on Tuesday. He is the fifth Pakistani to climb Mount Everest and has also won the title of the world's youngest climber.
Hailing from Lahore, Kashif is also the youngest Pakistani to have climbed Broad Peak (8,047m) at the age of 17. He used supplemental oxygen on his climbs to Broad Peak and Everest. His expedition to Broad Peak earned him the title "The Broad Boy".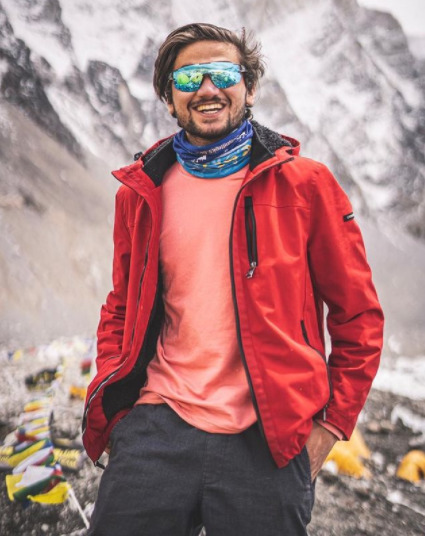 His official Instagram updated, "Alhamdulillah Alhamdulillah. Received the text confirmation from Shehroze Kashif. History has been made! Ma Sha Allah Shehroze has summited Everest."
How Kashif developed an interest in trekking?
At an early age, Kashif developed an interest in trekking after accompanying his father on an outdoor trip. In a TV interview, the young climber said that long before he reached his first summit, he was fascinated by the idea of what was at the top. "Whatever I had imagined was not there at the top. However, when I reached the top, I felt pride that I have achieved something," he said.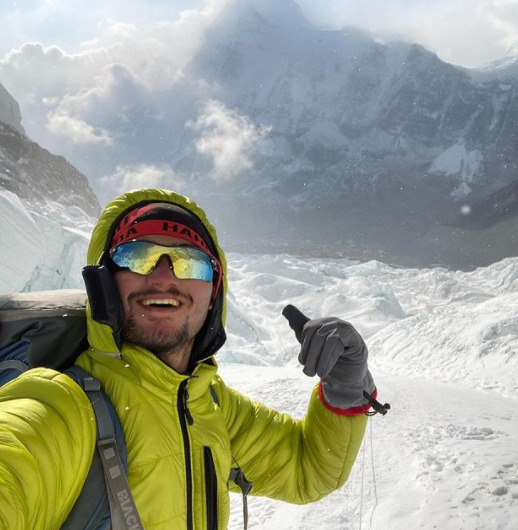 In another TV interview held in February, he spoke about climbing, fitness, and financial planning needed to achieve big goals. "There is no comparison between the training levels of a cricketer and a mountaineer. Sometimes, we have to climb for 26-hours in one go," he said.
"The strongest thing in the world is the human mind, you cannot beat it. If your brain stops working at a higher altitude, that's a big thing. "You have to train yourself for those conditions," Kashif shared his fitness routine and its importance in decision-making at heights. "Mountaineering doesn't ask for compromise, mountaineering asks for sacrifice."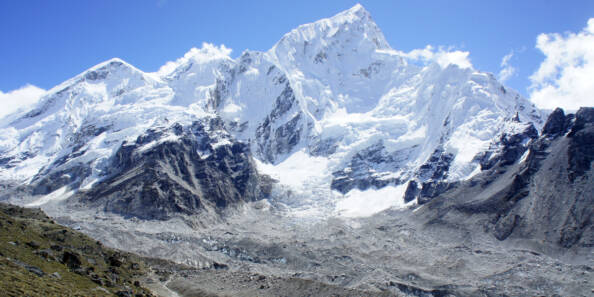 Kashif added the Everest expedition cost him Rs10 million, with no funding from the government or the private sector.
He first climbed at the age of 11? WOW!
Kashif's first climb was at the age of 11 when he trekked to the 3,885m Makra Peak, followed by Musa Ka Musalla, a 4,080m peak. Moreover, he did the Gondogor La K2 Base Camp trek at the age of 14. At 15, he was able to complete the Khurdo Pin Pass (5,800m) trek. At 18, he did Khusar Gang, a 6,050m peak Alpine style.
Confirming Kashif's summit, Alpine Club of Pakistan secretary Karrar Haidri congratulated the young climber on this feat.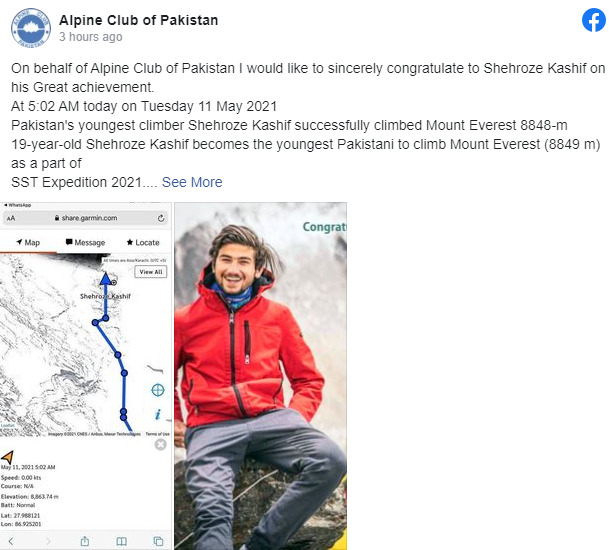 Good job, Kashif! Earlier, a 10-year-old girl became the youngest mountaineer to peak a 7000m mountain!
Story Courtesy: Dawn
What do you think of this story? Let us know in the comments section below.