Pakistani mountaineer Shehroze Kashif successfully summits Nepal's Dhaulagiri-I. With that big achievement, Shehroze is near his ultimate goal of becoming the youngest to climb all 14 eight-thousanders in the world.
Dhaulagiri-I is 8,167m high and it's the seventh-highest mountain in the world. Shehroze Kashif has achieved a lot at this age and he's not stopping at all.
On Tuesday night, Kashif began his summit journey and reached the top of Dhaulagiri-I early Wednesday morning.
The moment he reached the top of the mountain, he became the youngest mountaineer to climb 12 peaks of over 8,000m in the world.
Shehroze Kashif Summits Nepal's Dhaulagiri-I – Youngest Mountaineer
For those who don't know, in total, there are 14 peaks and Shehroze has successfully summited 12. He's left with only two more peaks, Cho-Oyu (Nepal–China) and Shishapangma (China), to achieve his target.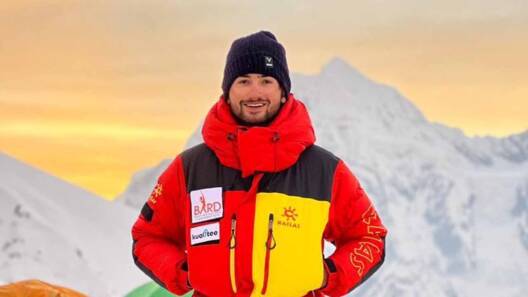 What if Kashif achieves his goal? Then he will surely surpass Nepal's mountaineer Mingma David Sherpa who currently holds the title of being the youngest person to climb all 14 peaks of over 8,000m. The Nepalese climber achieved the feat at the age of 30 years.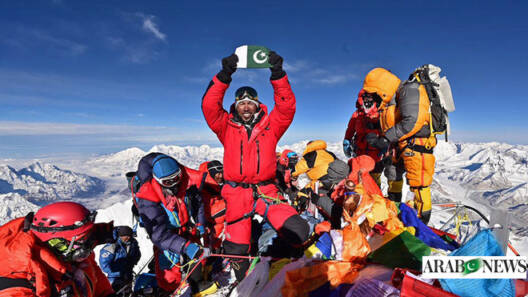 As Kashif became the youngest Pakistani to summit the Dhaulagir-I mountain, but before him, there was a well-known climber from Hunza Valley, Sirbaz Ali Khan was the only one from the country to stand atop the 8,167m mountain.
Kashif holds the record of being the youngest climber to summit several peaks of over 8,000m including K2 and Kangchenjunga.
Kashif even became the youngest Pakistani to summit K2 at the age of 19.
Second Youngest To Climb Dhaulagiri-I
Moreover, Kashif has also become the second youngest climber in the world o climb Dhaulagiri-I after Britain's Adriana Brownlee. British climber Adriana was 20 years and 10 months younger than Kashif when she summited Nepal's peak back in 2021.
Not only that, last year Kashif summited the world's third-highest peak in history.
What do you think of the story? Tell us in the comments section below.