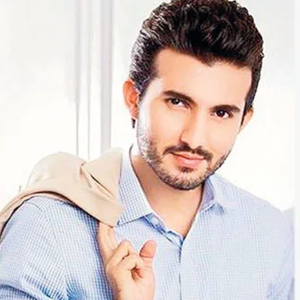 Shehroz Sabzwari biography
Shehroz Sabzwari is a Pakistani TV actor and a film actor. Just like his father Behroze Sabzwari, he has been ruling the TV screens for a long time. Shehroz was highly passionate about acting since childhood. This was primarily because of having an artistic background.
After completing his education, Shehroz stepped into the showbiz industry to become an actor. Since his debut, Shehroz has been seen performing in different characters with perfection.
Early life, education and family
Shehroz was born on 13th August 1985 in Karachi. The actor was born to one of the legendary actors of Pakistan Behroze Sabzwari. His mother, Safeena Sheikh, is the only sister of Javed Sheikh (actor, director, and producer) and Saleem Sheikh (actor). His cousins Momal Sheikh and Shehzad Sheikh are also an integral part of the Pakistani film industry for a long time. Shehroz got married to Syra Shehroz in 2012 in a family event. The couple is blessed with a baby girl by the name of Nooreh Shehroz. Shehroz's sisters-in-law are also associated with Pakistan's Showbiz industry.
On 29th December 2019, news circulated on social media regarding the separation of Shehroze and Syra. Unfortunately, the news did turn out to be true. Both the actors did give a chance to their relation by getting separation for a few months. However, it didn't turn out well as both the actors announced filed for divorce on 29th Feb 2020.
Showbiz career
As a model
Shehroz started his showbiz career as a model. He later became an actor. Shehroz has also worked with several remarkable style and brands fashioners of Pakistan. Moreover, he has done various photoshoots as a model. He has even worked in TV advertisements. His good looks have made it easy for him in becoming a supermodel. Shehroz also remained a showstopper for different designers several times.
As an actor
Shehroz was first seen on a small screen in 2011 in a drama serial 'Ana' on Geo TV. He got highly appreciated for his acting. It also made him recognizable among viewers and directors. He also starred in a drama serial by the name of 'Tanhaiyan Naye Silsilay'. It is a sequel to 27 years old drama serial 'Tanhaiyan' starring Alishba Yousaf, Shehryar Munawar and Syra Shehroz. The drama became a superhit hit of that time. The drama serial also proved to be extremely beneficial for him because he got his life partner Syra. They both got married after that.
After that, he got several film offers. He proved himself with every passing year. He has done various roles. This includes comic roles and negative roles. He got massive praise from his fans. He also remained a significant part of various serials and telefilms. Some of his best films include 'Nanhi' opposite Sajal Ali and Javed Sheikh, 'Maana Ka Gharana' opposite Sana Javed and Zuhab Khan, 'Zard Zamano Ka Sawera' opposite Komal Aziz, Hira Tareen and Asad Siddiqui. He played a small role in the drama serial 'Aangan'. The drama also starred Ahsan Khan, Mawra Hocane, Ahsan Khan, Ahad Raza Mir, and Sajal Ali.
In 2008, Shehroz made his film debut through Khulay Aasman Ke Neechay. The film starred Humayun Saeed, Meera and Nadeem Baig in lead roles. The film was produced and directed by Javed Sheikh. After nine years, he was again seen on a big screen in the movie 'Chain Aye Na'. The film also starred Adil Murad, Nadeem Baig, and others. But the film failed to impress the audience at the box office.
Drama List
Ana – Drama (2004)
Vanee – Drama (2008)
Parsa – Drama (2010)
Budtameez – Drama (2011)
Kyaa Dil Ne Kahaa – Drama (2006)
Don't Jealous – Drama (2010)
Yeh Zindagi Hai – Drama (2008)
Tanhaiyan Naye Silsilay – Drama (2012)
Billo Bablu & Bhaiyya – Drama (2014)
Nanhi – Drama (2013)
Dard-e-Ashna – Drama (2013)
Kahani Raima Aur Manahil Ki – Drama (2014)
Bhool – Drama (2014)
Aahista Aahista – Drama (2014)
Khata – Drama (2014)
Maana Ka Gharana – Drama (2015)
Deewana – Drama (2016)
Shikwa Nahi Kissi Se – Drama (2017)
Teri Raza – Drama (2017)
Begangi – Drama (2017)
Zard Zamano Ka Savera – Drama (2018)
Seep – Drama (2018)
List of movies
Khulay Aasman Ke Neechay (2008)
Chain Aye Na (2017)
Controversy
Shehroz and Syra Yousuf parted ways earlier this year. Then Shehroz's second marriage with model Sadaf Kanwal raised many questions for him. People have been calling him cheater, disloyal, and whatnot. Similarly, his new wife Sadaf is also facing severe backlash for allegedly ruining Syra's married life.
Shehroz also made a clarification through a video message that she didn't cheat on Syra. He added he never wanted to divorce Syra but circumstances made it impossible for them to continue together. He also stated that the reason for his divorce with Syra was never Sadaf but some very 'personal' reason.
He said the people who were accusing him of infidelity should come and prove it. Shehroz in his very aggressive tone also challenged people to not accuse him of something he didn't do. However, his statement didn't hold back his haters from constant abuse.
Ever since the photos of their nikkah ceremony surfaced on the Internet, the newlywed couple became a hot topic on social media. People took it to Twitter, expressing their strong disapproval.
It was evident the problem is not that Shehroz Sabzwari and Sadaf got married. The problem is they misled their fans in the first place which is why the public continues to stay angry with them and does not like them at all.
In July 2020, Shehroz faced criticism for sharing a series of posts on his social media handles supporting killer of Naseem. It did look like that Shehroz Sabzwari did support the killer calling him 'a ghazi' in a tweet. He wrote Salute Ghazi. Many people are now reporting and bashing him on Twitter.