Recently Sheheryar Munawar viral video circulating all over the internet, touching Bollywood actor Nawazuddin Siddiqui's feet at the Filmfare Awards in Dubai.
Soon the video went viral all over the internet, and many of the netizens didn't like this gesture and scold Sheheryar for his act.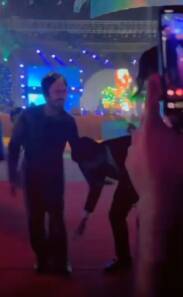 He sat down with Hasan Choudary on The Talk Talk Show, and the Parey Hut Love star was questioned by the host about his gesture towards the Sacred Games star for which he received a massive backlash.
Sheheryar Munawar On Touching Nawazuddin Siddiqui's Feet
"What can I say – there's a video, you must have seen it," began Sheheryar with a chuckle. "Sometimes, it's unfair that the moment that is meant for your personal life – it's not meant to be put on stage. I wasn't doing anything on stage.
I wasn't on duty. It was a lighter moment, and we were joking around. It was a joke because Mahira jee was there, I was there, and Nawazuddin sahab was there.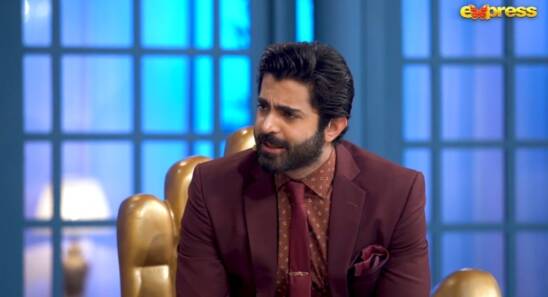 We were speaking amongst ourselves as friends and I was telling him – rightfully so – that I'm a huge fan – which is true. I am, and have been since his Gangs of Wasseypur released."
Sheheryar went on to add, "Mahira was pulling my leg, saying, that I should touch guru jee's feet. And I said, 'Sure – what's the big deal, I'll do it.'
I'm Sindhi & It's In My Culture
At that point, a makeup artist – which was very wrong of him – snapped that bit, cutting everything else out. Like, for example, you and I talk to people and we say, 'Oh, sir!'
That sort of a moment was picked up, edited, and posted."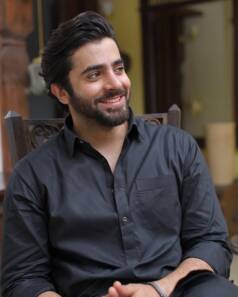 Ho Mann Jahaan stated that he's from Sindh and I follow his Sindhi culture.
"As a second part," Sheheryar continued, "I was going to tell you that if it were the case, I wouldn't be ashamed of it. Because I'm Sindhi, and we give respect to those from whom we learn. I think this is my culture which is thousands of years old. There's nothing wrong with that."
Two years back, Sheheryar Munawar took a picture with Deepika Padukone which went viral and he then spilled beans about it.
What do you think of the story? Tell us in the comments section below.